Kimberly-Clark Corporation - Marinette
Tier 1 participant since 11/10/2021
Kimberly-Clark's manufacturing facility in Marinette, Wis. employs about 230 highly skilled workers in the production of Scott® Shop Towels, Scott® Rags-in-a-Box, Wypall® wiping products for the workplace, and Viva® paper towels for household and consumer use. Kimberly-Clark and its trusted brands are an indispensable part of life for people in more than 175 countries, and one-quarter of the world's population uses one of its products every day. The Marinette facility would join several other Kimberly-Clark facilities in Green Tier, including the Kimtech® facility (joined in 2017), Neenah Cold Springs facility (joined in 2015), and the Kimberly-Clark Experimental facility (joined in 2006).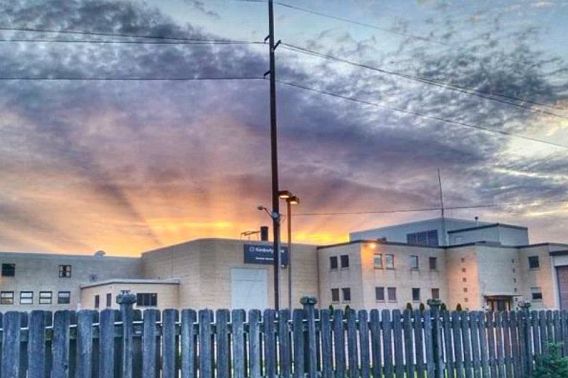 Environmental Activities
Kimberly-Clark's 2030 ambition and sustainability goals are aimed at addressing the social and environmental challenges of the next decade with commitments to improve the lives and well-being of 1 billion people in underserved communities around the world with the smallest environmental footprint. To that end, the company is focused on the areas where it can make the biggest difference – climate, forests, water, and plastics.
"These extraordinary times remind us why our purpose is more important than ever, and how the values that have guided us for nearly 150 years continue to shape our response to the challenges ahead," said Mike Hsu, Chairman and CEO, Kimberly-Clark.
The Marinette facility's sustainability goals align with the company's ambition to halve its environmental footprint by 2030, and the facility's goals include:
By 2022, divert 100% of manufacturing waste from landfill to beneficial uses
Reduce Scope 1 and 2 greenhouse gas (GHG) emissions, supporting the Kimberly-Clark reduction goal of 50% by 2030 over a 2015 base year
Maintain 100% of virgin fiber from environmentally responsible sources
Maintain Very Small Quantity Generator (VSQG) waste generation status
Documents
Annual report
News Release
Commitment outline
Acceptance letter
Application