Secretary and Executive Team
Preston D. Cole, Secretary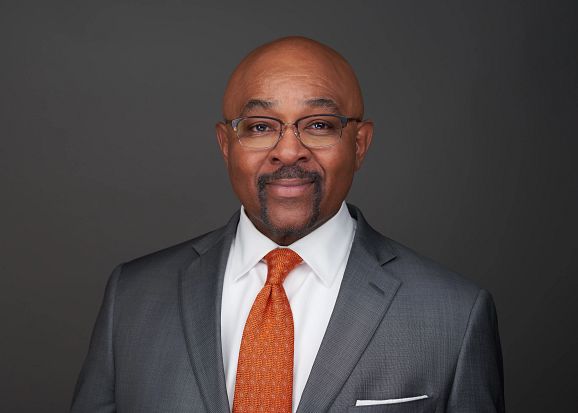 Appointed by Gov. Tony Evers in 2019, Wisconsin Department of Natural Resources (DNR) Secretary Preston Cole directs statewide programs for environmental protection, natural resource management, outdoor recreation and law enforcement with an emphasis on diversity and service excellence.
Secretary Cole supports traditional conservation activities and environmental protection as well as connecting nontraditional audiences with opportunities to get outdoors. As a member of Gov. Tony Evers Climate Change Taskforce, Secretary Cole helped develop multi-faceted recommendations that combat climate change's adverse effects in Wisconsin.
In 2019, Secretary Cole was inducted into the Milwaukee Business Journal Hall of Fame and recently named one of "Wisconsin's 51 most Influential Black Leaders" by the news outlet Madison365.
Prior to his appointment to the DNR, Secretary Cole was a member of the Wisconsin Natural Resources Board (NRB) from 2007-2019. The NRB sets policy for the DNR and exercises authority and responsibility in accordance with state laws. Cole was first appointed by Gov. Jim Doyle and then re-appointed by Gov. Scott Walker. Secretary Cole was also selected NRB chair from 2013-2016 during which time he spearheaded livestreaming the board meetings.
Before becoming DNR Secretary, Secretary Cole was the Milwaukee Department of Neighborhood Services Commissioner where he led the department dedicated to protecting the value of investments in neighborhoods and commercial properties, supporting community goals of building safe and healthy neighborhoods, and increasing investment and economic vitality throughout the City.
As a career-long public servant, Secretary Cole previously worked as Operations Chief for the Milwaukee Department of Public Works, Forester for the City of Milwaukee, Parks Superintendent for the City of St. Louis and Resource Forester for the Missouri Department of Conservation.
Secretary Cole is the first African‐American forester to graduate from the University of Missouri after its reorganization in the 1970s. Secretary Cole credits participating in his local Future Farmers of America chapter during high school for sparking a life-long interest in forestry.
Todd Ambs, Deputy Secretary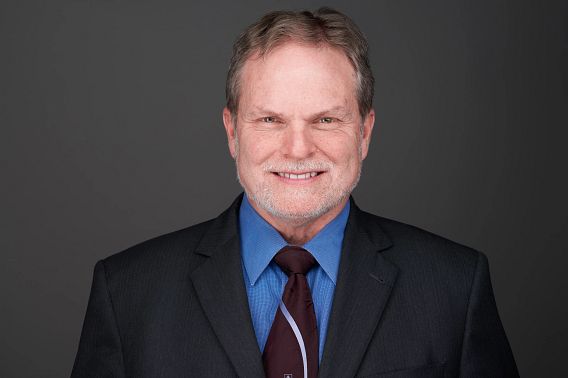 From 2003-2010, Todd was the DNR's Water Division administrator, where he was lead negotiator for the State of Wisconsin during the development of the Great Lakes Compact. Todd has worked in the environmental policy field for more than 30 years, most recently as the campaign director for Healing our Waters-Great Lakes Coalition.
His extensive experience in both state government and nonprofit organizations includes serving as executive director of two statewide river organizations, policy director for the Ohio Attorney General and senior policy analyst for the Wisconsin Department of Justice. Todd graduated from Eastern Michigan University in 1980 with a Bachelor of Science in Political Science/Speech.
Steven Little, Assistant Deputy Secretary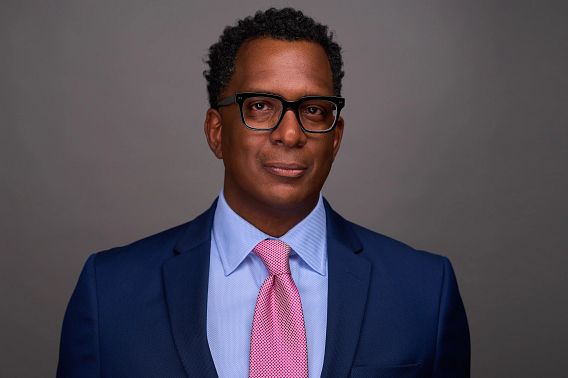 Steven Little, Assistant Deputy Secretary
Steven brings to Secretary Cole's Leadership Team more than twenty-five years of public policy, executive budget management, financial regulatory, and government relations experience in both the public and private sector. Prior to accepting an appointment as the Director of Management and Budget for the Wisconsin Department of Natural Resources, Steven was a Senior Vice President of Government Relations for Citigroup Inc., with a focus on state government relations in the Upper Midwest.
Steven holds a Master's Degree from the Robert M La Follette School of Public Affairs at the University of Wisconsin-Madison and received his undergraduate degree in Government from Beloit College. Steven and his family enjoy hiking and whitewater rafting in Wisconsin's great outdoors.