Secretary and Executive Team
Adam Payne, Secretary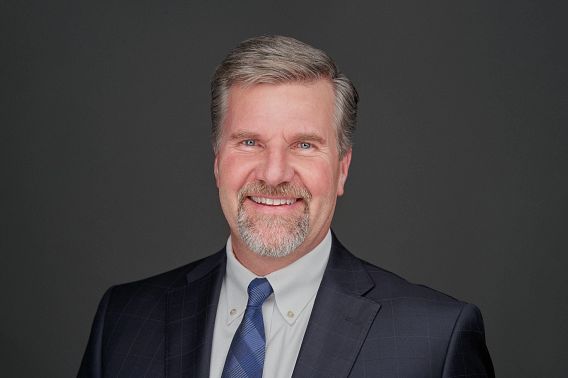 Appointed by Gov. Tony Evers in 2023, Wisconsin Department of Natural Resources (DNR) Secretary Adam N. Payne directs programs for environmental protection, natural resource management, outdoor recreation and law enforcement with an emphasis on diversity and service excellence.
Secretary Payne has deep Wisconsin roots, growing up in central Wisconsin and learning how to fish, trap and hunt from his father. An active outdoorsman and conservationist today, he continues to enjoy camping, hunting and fishing with family and friends.
Before his appointment to the DNR, Secretary Payne served as the county administrator for Sheboygan County for over two decades. In this role, he was the chief administrative officer responsible for coordinating and directing all administrative and management functions, initiating program and policy changes and leading the annual budget development process. During this time, he worked closely with town, village, city, state and federal officials, along with staff and community organizations, to clean up the Sheboygan River and Harbor Superfund Site, removing approximately 20,000 truckloads of contaminated sediment from the river. Secretary Payne was also pivotal in establishing local stewardship and water quality buffer programs and purchasing additional recreational land, securing the purchase of Amsterdam Dunes to establish a Wetland Mitigation Bank and Preservation Area, a 330-acre property in the town of Holland.
Secretary Payne also led efforts to expand non-motorized and multi-use trails across the county and add amenities to the Sheboygan Broughton Marsh, including an observation tower, camping facilities, and the Kohler Center for Marsh Education to support youth education at the property.
With a lifelong dedication to conservation, Secretary Payne spent time at the Wisconsin Land and Water Conservation Association as their executive director. Working closely with partners such as the Wisconsin DNR, Wisconsin Department of Agriculture, Trade and Consumer Protection (DATCP), USDA Natural Resources Conservation Service and others, he represented the interests of 72 County Board Land and Water Conservation Committees and Departments, to analyze and develop policies and rules for nonpoint source pollution, soil and water resource management and farmland preservation.
Secretary Payne has a bachelor's in Communications and a master's in Urban and Regional Planning, both from the University of Wisconsin – Madison. He is dedicated to continuing the work of the Evers administration to ensure that everyone who lives, works and plays in Wisconsin has access to clean water to drink, clean air to breathe, and safe outdoor spaces to recreate outdoors.
Steven Little, Deputy Secretary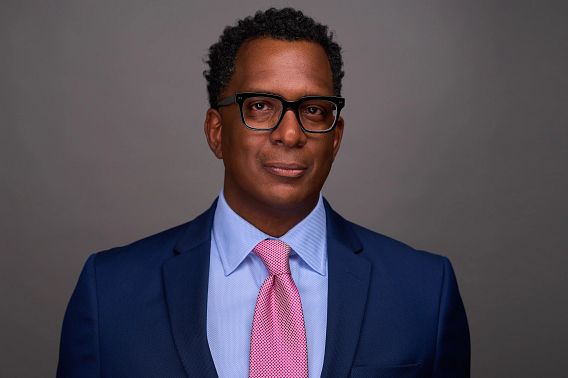 Steven Little, Deputy Secretary
Steven brings to the DNR's Leadership Team more than 25 years of public policy, executive budget management, financial regulatory, and government relations experience in both the public and private sector. Prior to accepting an appointment as the Director of Management and Budget for the Wisconsin Department of Natural Resources, Steven was a Senior Vice President of Government Relations for Citigroup Inc., with a focus on state government relations in the Upper Midwest.
Steven holds a Master's Degree from the Robert M La Follette School of Public Affairs at the University of Wisconsin-Madison and received his undergraduate degree in Government from Beloit College. Steven and his family enjoy hiking and whitewater rafting in Wisconsin's great outdoors.
Mark Aquino, Assistant Deputy Secretary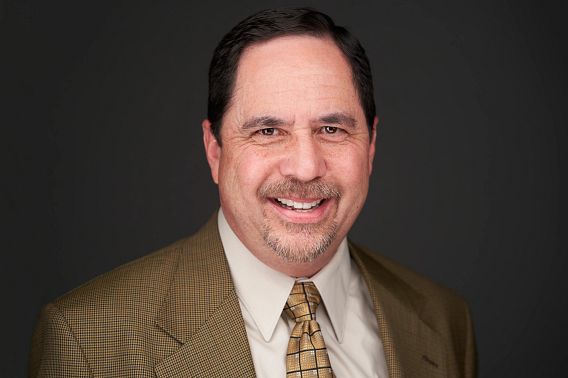 Mark Aquino, a manager at the DNR since 2001, started his career with the state as a management analyst at the Legislative Audit Bureau. In 1997, he was promoted to Section Supervisor of the Department of Transportation's strategic issues section. He started with the DNR in 2001 working as land services team leader, and was promoted to south central region land leader in 2005 and, and subsequently deputy land division administrator in 2009. Since then, Aquino has also served as Division Administrator for the External Services Division.