Legacy Communities
Charter participant since 12/01/2010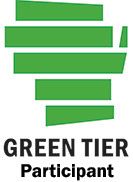 Participants and participant annual reports
Sustainable Strategies Webinar Series
Wisconsin's Green Tier Legacy Communities are local government leaders preparing for the future and building sustainable and resilient communities. The Green Tier Legacy Communities (GTLC) network advances sustainable, efficient practices to stretch local government resources.
Benefits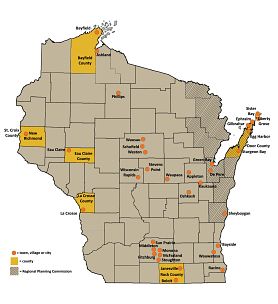 Special consideration for select state grants;
Grant notifications and opportunities for joint grant applications;
Peer-to-peer learning and resource sharing;
An assigned DNR liaison;
Access to the 'Sustainable Strategies' webinar series;
Regional collaboration opportunities;
Use of the Green Tier logo and statewide recognition; and,
Free technical support from subject matter experts.
How to Participate
Adopt a Resolution expressing intent to join GTLC.
Complete the Sustainability Strategies Scoresheet baseline assessment.
Engage! Actively participate in members' meetings, contribute to work group efforts, and share your experiences and knowledge.
Submit an Annual Report - share your community's sustainability efforts and set a path for continuous improvement.
DNR Contact
Jennifer Feyerherm
Environmental Assistance Coordinator
608-287-4175
Additional resources