Connect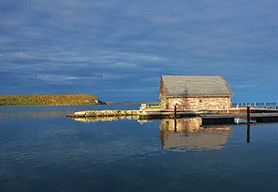 Let's talk about where your community or county is on its sustainability path and see how we can support your efforts. Green Tier staff are happy to provide information on the network, how to join, and what Legacy Community participation looks like.
Adopt a Resolution
After connecting with Green Tier staff and learning more about the network, the next step is for your common council or county board to pass a resolution stating its intention to join the Green Tier Legacy Communities. A sample resolution is included in this packet and available online.
Baseline
Once your community or county has adopted its resolution, we can assist you with the process of benchmarking your environmental performance using the Sustainability Strategies Scoresheet [EXL], a list of ever-evolving, best management practices that are included in this packet and available online. The scoresheet provides metrics that allow members to track improvement since entering the program, facilitates annual reporting on environmental efforts, and informs future goal-setting.
Engage
Once a community or county is a member of Green Tier Legacy Communities, it commits to actively participating in the network. Active engagement means attending members' meetings, participating in network initiatives, and sharing successes, resources and lessons learned with peers. Most importantly, engagement means putting these resources to work in your community or county!
Report
Members must submit an annual report by March 31st each year highlighting their sustainability goals for the upcoming year and their sustainability performance for the previous year. A sample annual report template is available online.
Communities and counties truly get out what they put into the network. How will you leverage the network?
DNR Contact
Jennifer Feyerherm
Environmental Assistance Coordinator
608-287-4175
Additional resources