Back in the Day
Wartime anxiety clouds summer vacation
Andrea Zani
The summer of 1942 brought a new sort of vibe to the vacation planning of most Americans.
With the attack on Pearl Harbor just six months before, the country was plunged immediately and unequivocally into World War II. Suddenly, price controls and rationing were in place for food and other commodities, factories turned to manufacturing of war goods and people everywhere were glued to the radio for news updates and President Franklin D. Roosevelt's regular "fireside chats."
As warm weather approached, many in Wisconsin and neighboring states wondered if, when and where they might go for recreation and perhaps just a few moments of escape.
The June 1942 issue of the Wisconsin Conservation Bulletin reflected the anxieties of the times in a column, excerpted here, by C.L. Coon, assistant superintendent of recreational publicity for the Wisconsin Conservation Department.
"The war has changed the way of life of most Americans," Coon wrote. Then, optimistically, he added: "But there remains the cheery thought that there are still plenty of cool, blue waters, plenty of fish and plenty of vacation fun in Wisconsin."
Nearly 80 years ago, yes, but perhaps not quite so different than today.
​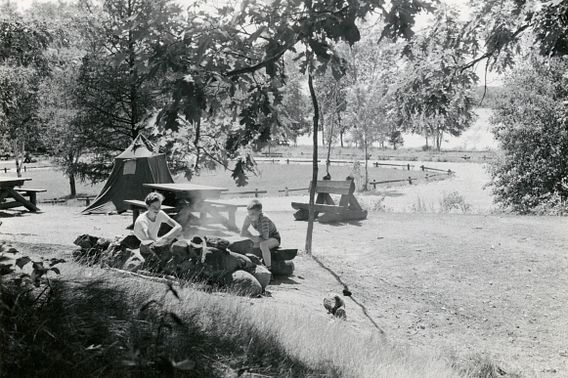 ​
STABER W. REESE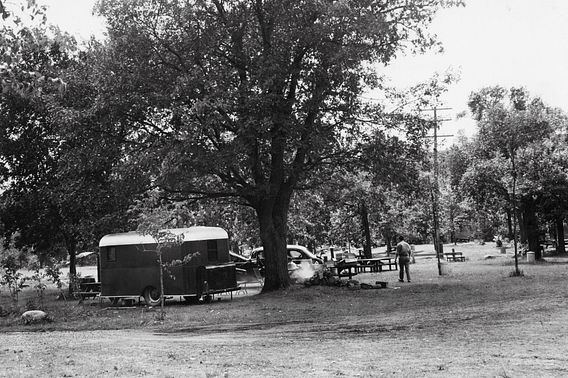 DOROTHY CASSODAY
Vacation News and Views
By C.L. Coon
​​Vacation days are here again, but they are vacation days with a new sort of tempo. The past happy carefree "where do we go from here" and "how far can we go in two weeks" have suddenly been changed to a sober consideration of "how near can we settle to get a fortnight of rest, fishing and outdoor fun."
Inquirers at the Wisconsin Conservation Department booths at the Chicago and Minneapolis outdoor and travel shows asked about nearby places — those at the Minneapolis show inquired, "Where can we go in western Wisconsin that will be near to the Twin Cities?" And Chicago folks, mindful of their thinning tires and the possible threat of gas rationing, seemed to be hesitant about making plans for long trips east and west this year, and more than ever were looking toward Wisconsin for a place for that "civilian furlough."
Indications are that people are going somewhere. Workers who have been hard at it for many months do not feel that it is unpatriotic to take a two or three weeks' holiday. In fact, some have already started heeding the warning of officials for staggered vacations. From conversations with many travel minded visitors at the recent sport shows, it appears likely that the vacation period might spread over four or five months rather than the usual three.
If those who are enjoying fattened pay envelopes in the big cities were given assurance of tires and gasoline or bus and rail accommodations, and the time off, the tourist business in Wisconsin would reach record proportions. However, in this war big money, new cars and leisure time do not go hand in hand. Money is plentiful, but the cars are fast showing signs of creeping paralysis, and the leisure time is not important unless one has the means for travel.
Wisconsin depends on its vacation business. True, in many parts of the state, especially in the south, business is booming, with war industries working at top speed, new Army and Navy schools and camps springing up in various sections of the state. This takes the minds of many off the tourist. These new activities do not, however, help the established summer hotels, cabin camps, wayside eating establishments and other tourist business places.
The war has changed the way of life of most Americans — transformed many picturesque farms into mammoth manufacturing plants and war camps, and changed many paychecks, working hours and working habits, instilled new thoughts in newspaper reading and radio programs. But there remains the cheery thought that there are still plenty of cool, blue waters, plenty of fish and plenty of vacation fun in Wisconsin.
Andrea Zani is managing editor of Wisconsin Natural Resources magazine.