Good reads
Try on these titles for (bookmark) size
WNR magazine staff
With a bonus bookmark included in the Fall 2020 print issue, it seemed appropriate to put together a short reading list to accompany it.
CONSERVATION LUMINARIES GET THEIR DUE
From DNR avian ecologist Sumner Matteson, also a past contributor to this magazine, comes a labor of love celebrating the biologists, ecologists and land stewards who have been at the forefront of conservation efforts in the state.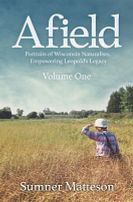 "Afield: Portraits of Wisconsin Naturalists, Empowering Leopold's Legacy" shares the detailed stories of numerous noted conservationists in their own words, painstakingly gathered by Matteson over decades of research and recorded histories. The book is the first in a planned three-volume project.
It started when Matteson interviewed Sigurd Olson more than 40 years ago, preserving the words of the noted wilderness advocate on an old tape recorder. The project evolved to include a veritable who's who of the Wisconsin Conservation Hall of Fame.
Volume 1 includes profiles of 19 conservationists — from more well-known names such as Olson, Ruth Hine and Francis and Frederick Hamerstrom, to others including Lois Nestel, Eric Epstein, Jim Zimmerman, Sam Robbins, Lorrie Otto and more.
In an interview earlier this year with Wisconsin Public Radio, Matteson said he hopes the book project will serve as inspiration to everyone to explore the natural world, something he said is important "for young people, especially, and for people, really, of all ages."
"It's very important to get out and take time to spend time with nature, to observe as much as they can interactions in the wild between animals and to observe and take note of what plants are out there," he told WPR. "This is a way of enriching one's life.
"And this book really, I think, hopefully, will inspire people to take stock of our conservation history."
'LOOKOUT' FOR GIRLS CAMP HISTORY
A new title from the Wisconsin Historical Society Press tells the tale of a long-ago special place in Door County.
"From the Lookout: Memories of Peninsula State Park's Summer Camp for Girls" chronicles the history of Camp Meenahga, open from 1916 to 1948 at the park between Ephraim and Fish Creek.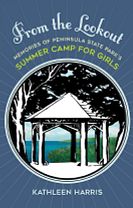 The book is written by Kathleen Harris, who worked for two decades as Peninsula's naturalist before retiring last year. Through history lessons, camper memories and tales of Meenahga traditions, Harris brings to life the camp established by Alice Orr Clark and Louise "Kidy" Mabley.
"Along with all the riding, tennis playing, hiking and swimming, campers at Meenahga practiced etiquette and learned the art of conversation at formal teas and luncheons," writes Harris, whose stories about Camp Meenahga and other state history have appeared in Wisconsin Natural Resources.
Public performances, games, music and writing also were encouraged along with numerous outdoor activities offered at Wisconsin's first residential camp for girls, Harris adds.
"The model Clark and Mabley developed blended tradition with modernity," she writes, noting that the women guided hundreds of girls through the years.
Even two world wars weren't enough to halt camp life, which finally came to an end after more than 30 spectacular Door County summers.
SHEDDING LIGHT ON LAKE LIFE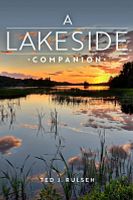 With the Aquatic Plant Management special section in this issue, lakes are on the mind. Wisconsin author Ted J. Rulseh's book, "A Lakeside Companion," spotlights the science of lake living in a fun and engaging way that will make the reader appreciate even more these vital Wisconsin water bodies.
Rulseh, active in groups including the Wisconsin Citizen Lake Monitoring Network, touches on everything from the whys of what fish live where to the ecology of plants and the making of a healthy lake.
WRITER APPS EXPLORES WORK OF THE CCC IN WISCONSIN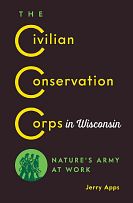 Stories of Wisconsin's connections to the Civilian Conservation Corps appear frequently in this magazine, especially in "Back in the day." A new book from writer Jerry Apps and the Wisconsin Historical Society Press takes a closer look at the New Deal program that built up and beautified the state while also putting young men to work during the Great Depression.
"The Civilian Conservation Corps in Wisconsin: Nature's Army at Work" guides readers through a comprehensive history of the CCC's work, including at state parks, between 1933 and 1942. Corps members lived in rustic camps around the state while they cut trails, built structures, planted trees and took part in other conservation activities.