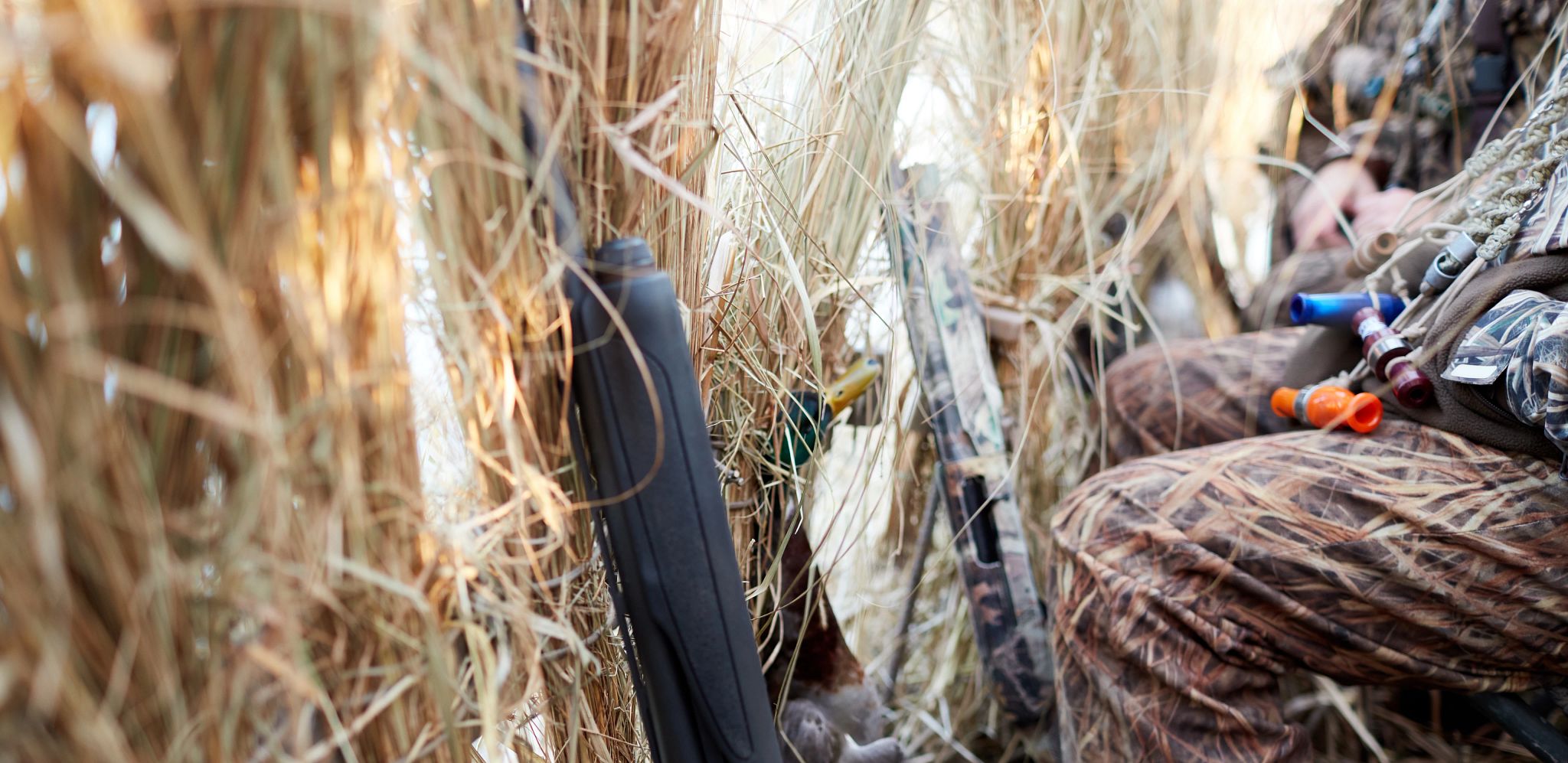 The Wisconsin waterfowl hunter is one of the most dedicated and involved conservationists in the nation, contributing time and money to waterfowl management and habitat restoration. Wisconsin is a great waterfowl hunting state, thanks partly to hunter enthusiasm and dedication to the sport. Look below for more information on waterfowl reports, surveys, hunting regulations, and other current issues.
GETTING READY FOR THE SEASON
2023 Migratory Game Bird Season
The 2023 Migratory Game Bird Season Final Frameworks [PDF] are now available.
Looking for a place to waterfowl hunt? Check out this helpful resource.
For updates on statewide conditions and migration check out our Notes from the Field.
INFORMATION ON WATERFOWL AND HPAI
In the spring of 2022, a strain of highly pathogenic avian influenza (HPAI) was detected in numerous domestic and wild birds throughout Wisconsin. It is expected that the virus will continue to circulate in wild bird populations this year.
Hunters should never harvest wild birds that appear sick. HPAI surveillance efforts will prioritize investigating reports of 5 or more sick or dead waterfowl and waterbirds. If you observe waterfowl that appear sick, contact the DNR's Wildlife Hotline by emailing DNRWildlifeSwitchboard@wisconsin.gov or by leaving a voicemail for a return phone call at 608-267-0866.
This strain of HPAI does not pose a food safety risk. However, hunters should ensure proper handling of game meat and harvested birds should be cooked to an internal temperature of 165°F. Additional precautions include wearing gloves while handling wild birds, washing hands and equipment thoroughly with soap and water, and preventing hunting dogs from coming into contact with any sick or found dead birds. 
Further information can be found through the US Fish and Wildlife Service and hunters with backyard poultry flocks can refer to USDA Hunters Protect your Poultry and Pet Birds from AI. Visit the DNR's wildlife diseases page for more information on avian influenza and other diseases affecting wildlife health.
Waterfowl Resources
Wisconsin Waterfowl Season Public Input
Public Input
Waterfowl Reports
Wisconsin population surveys
Wisconsin technical reports
Wisconsin hunter survey results
Hunter Resources
Invasive Species Management
Becoming a better hunter
Recipes
Check out these wild game recipes [PDF] provided by DNR staff.
Waterfowl identification
Dabbling Duck Wing Identification
Diving Duck Wing Identification
Mapping tools
USFWS Rules/Information
Federal regulations
Report banded birds
Federal reports
Rules And Regulations
Regulations
Recent rule changes
Waterfowl committee
Waterfowl management
Waterfowl Program Photos
WDNR Banding
WDNR Waterfowl Surveys
Podcasts
Check out our Wild Wisconsin: Off the Record Podcast. In this episode, we cover the basics of migratory game birds in Wisconsin and give you an inside look at work done to help improve your time afield and our efforts to keep you engaged. Sit back and listen in. And if you like what you hear, click the button to subscribe on your favorite podcast platform.
Tune in to The Hide hosted by Mark Kakatsch with Wisconsin Wildlife Federation. The episodes dive into topics like setting the game bird hunting seasons, game bird research, cooking wild game, tips for a successful hunt and more. Listen and subscribe to show support for waterfowl hunting and conservation in Wisconsin.