Harvest Information Program (HIP) Registration
Harvest Information Program (HIP) Registration
As part of a national program to monitor hunter numbers and harvest, anyone hunting migratory game birds (ducks, geese, woodcock, mourning dove, snipe, rails, gallinules [moorhens] and coots) in Wisconsin is required to first obtain the Harvest Information Program (HIP) certification before hunting any of those species. The requirement to be HIP certified is not unique to Wisconsin. To hunt migratory game birds in any state, you must first be HIP certified in that state. You must be HIP registered annually. Certification is free and available when purchasing your hunting license each year.
Details about HIP certification [exit DNR]
Are you Registered for HIP?
Where to look: Check your license document for proof of HIP certification
If you don't have a license/approval document, visit GoWild [exit DNR] to ensure you are certified and to reprint your documents.
What to do: Log In>Reprint Documents>check box License document>Reprint selected
What to look for: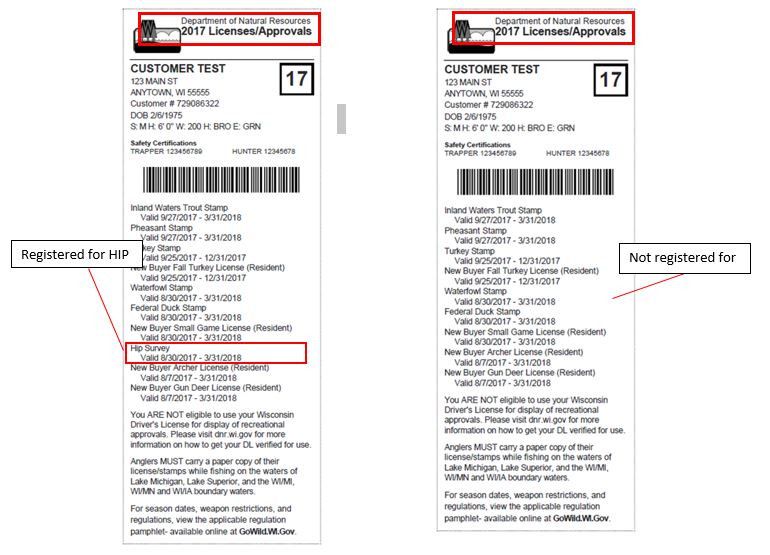 If you're not registered for HIP
Go to: GoWild

[exit DNR]
What to do: Log In> Buy Licenses>HIP ($0)>Check out
NOTE: If you don't see it available through 'Buy Licenses,' it is because you already have it on your account and can see it through your current licenses.