Cortec Coated Products
Tier 1 participant since 06/18/2010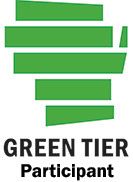 Cortec Coated Products is located at 3431 Hogarth Street in Eau Claire, Eau Claire County. They develop and manufacture coated specialty paper, board and films for the printing and packaging industry. Cortec Coated Products is a wide web, custom coater of flexible substrates with custom coating and calendering capabilities. Their products are designed to extend service life of metal equipment during storage, shipment by military, automotive and other industries worldwide.
Environmental activities
The Cortec Corporation, whose headquarters has been ISO 9001 and ISO 14001 certified for 10+ years, is dedicated to preventing environmental pollution, conserving natural resources and continual improvement of the environmental performance of their products, services and processes. Cortec Coated Products has a robust recycling program and has become more energy efficient by working with Focus on Energy to create an innovative heat-recovery system and plant-wide lighting and steam trap upgrades. These improvements will save the company more than 223,000 kilowatt-hours of electricity and 175,000 therms of natural gas annually - enough energy to power 200 Wisconsin homes for a year. The annual environmental benefits are equivalent to offsetting 3,500 barrels of oil from being burned - eliminating 2.4 million pounds of carbon dioxide (CO2) from being released into the atmosphere. As a part of Green Tier, Cortec Coated Products will continue working with consultants to reduce energy consumption and the facility is implementing an ISO 14001 Environmental Management System.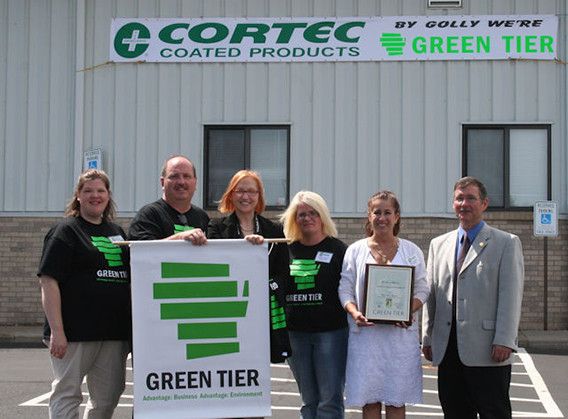 Documents
Annual Reports
Commitment outline
Acceptance letter
Application
DNR contact
Company contact
Bob Germer
810 W Maple St
Spooner WI 54801-1255
715-419-0080
Derek Jensen
Environmental Specialist
4119 White Bear Parkway
St Paul MN 55110
651-407-2796
Cortec Corporation
Related participants