Brady Corporation - Florist Avenue
Tier 1 participant since 8/16/2021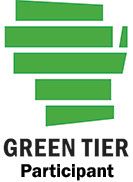 Brady Corporation is a global leader in safety, identification and compliance solutions, including high-performance labels, signs, safety devices, printing systems and software. These solutions help its customers improve productivity, performance, safety and security.
Brady's participation in the Green Tier program will include its Florist Avenue campus, located in Glendale, Wisconsin. The Florist Avenue campus primarily manufactures the raw materials to support Brady manufacturing facilities worldwide. Additional operations at this site include sign manufacturing (fiberglass, metal photo and porcelain), research and development, information technology and procurement functions. This campus is located on a 15.5-acre property in an industrial park and employs approximately 250 people.
Additionally, all research and development (R&D) efforts for new products include a deep screening for regulatory and environmental compliance, and the products produced are developed to facilitate recycling.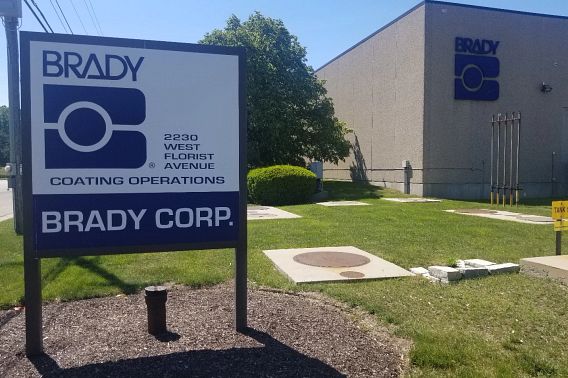 Environmental Activities
Brady has long embraced sustainability because it's the right thing to do. In fact, one of its core values is to "Protect our Future," remaining mindful of the impact on our people, our planet and our profit. It believes in doing what's right for the long-term, and its activities reflect that. At the Florist Avenue location in Glendale, Wisconsin, sustainability priorities include reducing air emissions, wastewater, hazardous wastes and energy consumption. A few of the environmental initiatives the team is focused on include:
A plan to complete the conversion to LED lighting installations for high-energy efficiency and a reduced strain on the environment.
Carefully tracking emissions and waste data to ensure they meet local standards.
Maintaining the ISO 14001 certification of the environmental management system.
Documents
Annual Reports
Commitment Outline
Acceptance letter
Application