Outside in Wisconsin
Governor Nelson State Park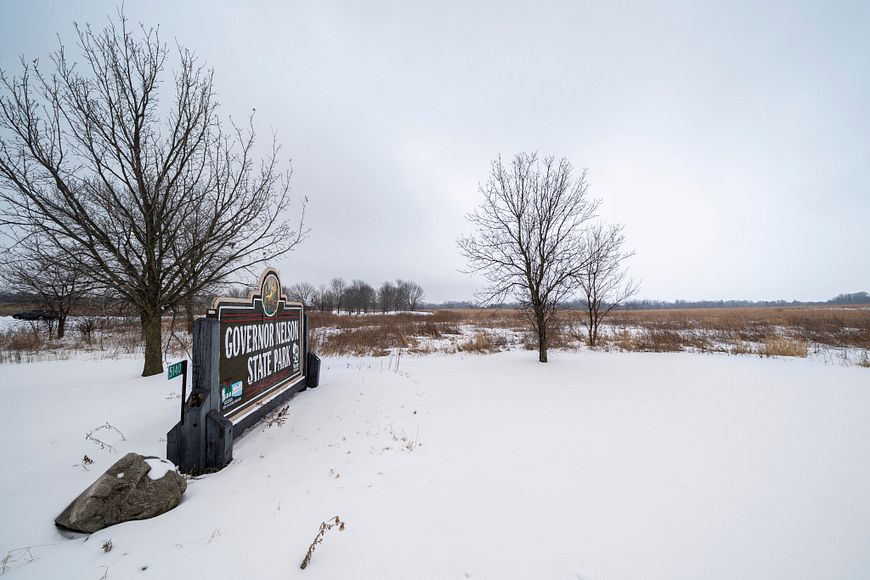 © ANDY MANIS
Before heading to the U.S. Senate and initiating the first Earth Day, Gaylord Nelson spent a pair of two-year terms as governor of Wisconsin, 1959-62. He championed the state's natural resources and public lands. In a crowning achievement as governor, Nelson shepherded passage of the Outdoor Recreation Action Program, earmarking millions for lands to create state parks, forests, wildlife and recreation areas. It's fitting, then, to have a state property named in his honor.
Governor Nelson State Park is small by state property standards, 422 acres on the western shore of Dane County's Lake Mendota. But it serves as an important urban oasis for anyone seeking a quiet hike, lakeside picnic, relaxing paddle, winter skiing on classic groomed and skate trails, fishing outing or a cooling swim on a hot summer day.
Established in 1975 in sight of the State Capitol, the park is marking 45 years of bringing outdoor recreation opportunities close to home for many — just as Nelson envisioned.
— Andrea Zani