Expanded coverage: Of lands and lighthouses
DNR RETIREES TELL THE TALE OF EAGLE BLUFF
Sandy Miller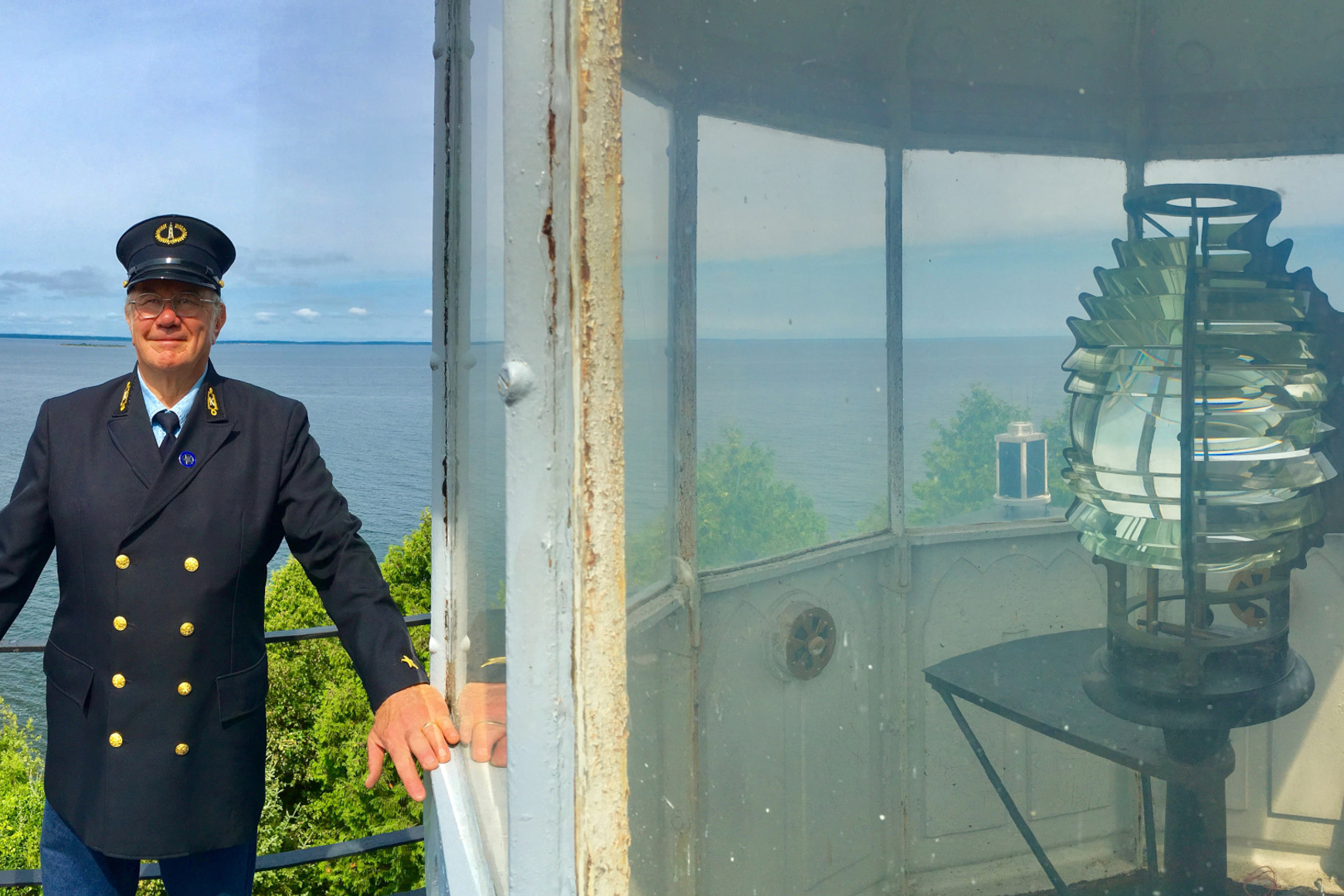 © TIM SWEET
A few months after retiring from the Department of Natural Resources, I saw a Door County Historical Society ad in the local newspaper for tour guides at the Eagle Bluff Lighthouse in Peninsula State Park. The job sounded interesting, as it was an opportunity to share information about Door County's rich maritime history.
At the same time, my husband, Ed, was working on restoration of the Baileys Harbor Range Lights, a pair of lighthouses found in the Ridges Sanctuary. Also a DNR retiree, he decided to dress up as a light keeper for some of the Range Lights' special events.
Ed soon found that dressing the part was well-received and it didn't take long before he was asked to don the light keeper's uniform for special events at the Eagle Bluff Lighthouse as well. Ed started as a tour guide at Eagle Bluff in 2016.
We soon learned there are more things to talk about than can be covered in a half-hour tour of the lighthouse. The main points we cover include:
Why was a lighthouse built on Eagle Bluff? To warn sailors of the shoal surrounding the Strawberry Islands.
Why is the tower on the Eagle Bluff Lighthouse so short? Additional height is provided by the bluff itself, which is the rock face of the Niagara Escarpment.
What was life in general like in 1868 when the lighthouse was built? A lot of hard work.
What was life like for the light keepers and their families in the early days of Door County? For that, you need to take the tour.
Shedding light on the experience
About 1.2 million people visit Peninsula State Park each year but only a fraction of them tour the lighthouse. Some people take the tour because they have never been in a lighthouse. Others come because they are hard-core lighthouse enthusiasts. Parents and grandparents bring their kids and grandkids to experience history.
Children are often asked at the end of the tour if they would like to live at the lighthouse. They usually say yes, it would be fun to live in the park and climb the spiral staircase to bed every night.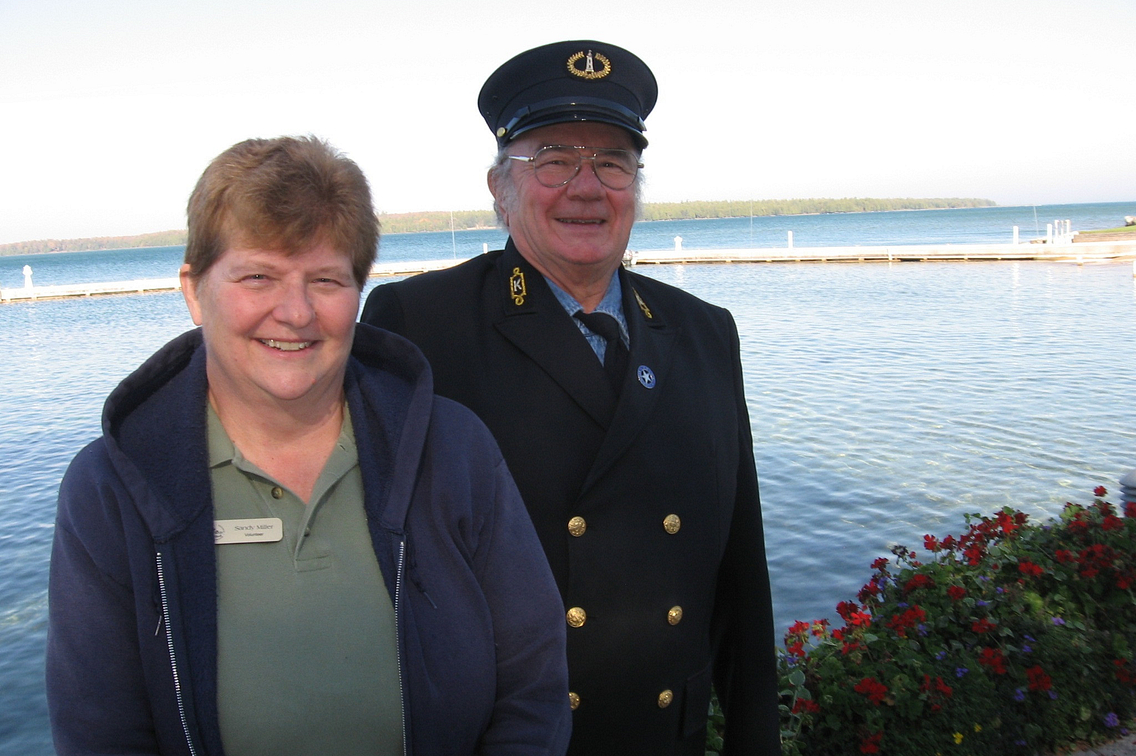 © COURTESY OF ED MILLER
We then explain there is no electricity in the lighthouse, which means no microwave pizza or popcorn, and no TV, cell phones or other electronic devices. It doesn't take long before they change their minds and decide to stick with the convenience and comforts of home.
One memorable tour took place last year on a crisp fall Sunday morning. Only one person signed up for my first tour of the day.
As usual, I asked the visitor where he called home, to which he said, "Germany." He had flown in to Green Bay the day before to watch the Packers play at Lambeau Field. He came to Door County that morning specifically to tour Eagle Bluff Lighthouse and would be catching his flight home that same afternoon.
Yes, we have people from all over the world come and visit Eagle Bluff Lighthouse, but their overseas visit is usually longer than one day!
Sandy Miller retired from the DNR's Waste Management Program in 2012, following Ed's 2007 retirement from the DNR's Southeast Region Air Monitoring Program. They live in the Baileys Harbor area.
LIGHTHOUSES STATEWIDE
To learn more about the state's many lighthouses, check out the comprehensive "Wisconsin Lighthouses: A Photographic and Historical Guide," by Ken and Barb Wardius. From the Wisconsin Historical Society Press (224 pages, $24.95), the book includes more than 150 photographs taken by the authors and pulled from historical archives. It documents lighthouses on Wisconsin's Great Lakes areas plus Lake Winnebago and includes information on which towers are still active and what public viewing and tour opportunities are available. Find the book at Wisconsin Historical Society Press.
Expanded coverage: Of lands and lighthouses