Expanded coverage: Of lands and lighthouses
In awe of the Apostles
Andrea Zani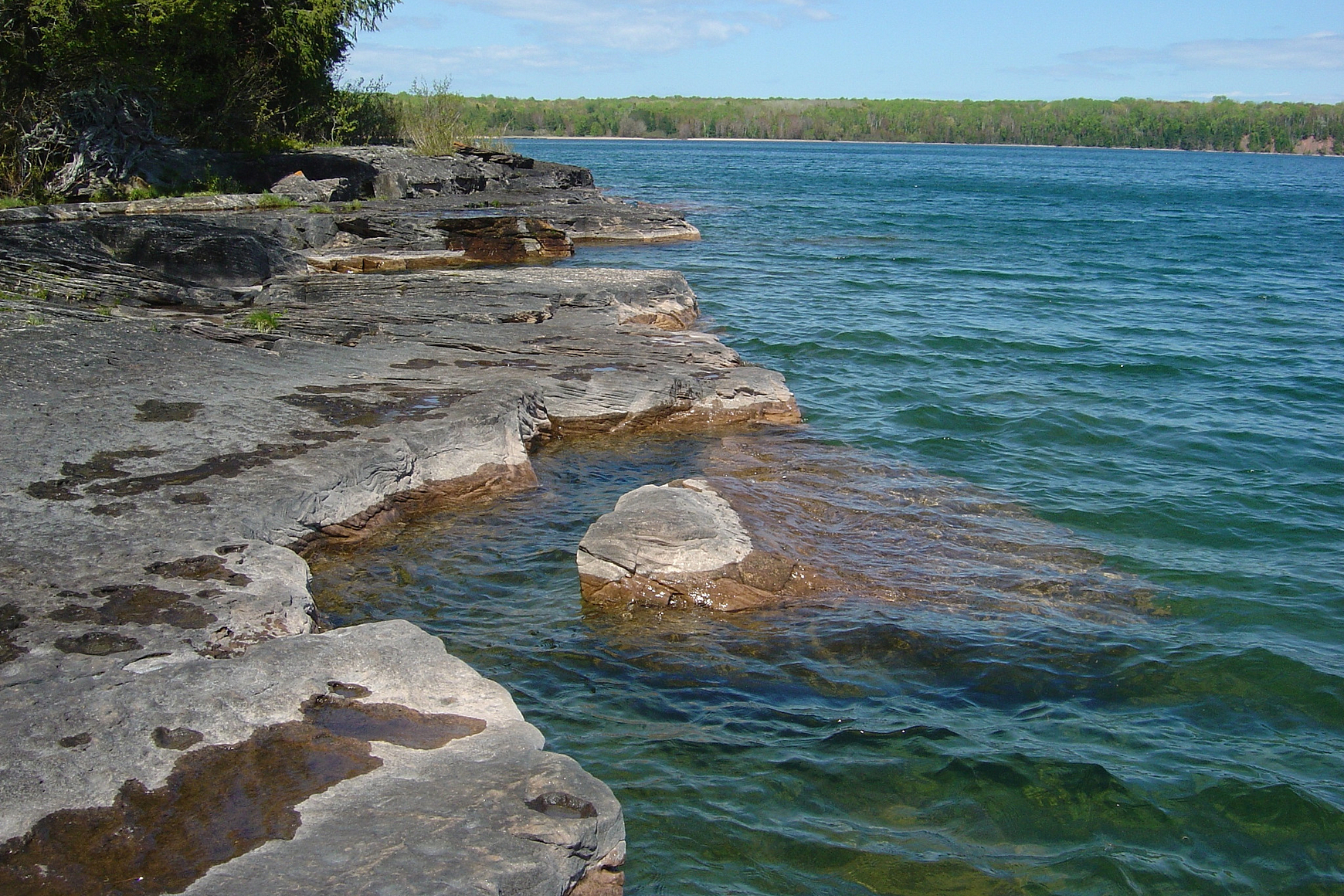 © NATIONAL PARK SERVICE
In the northernmost reaches of Wisconsin, clustered off the Bayfield Peninsula in Lake Superior, are 22 land masses that collectively comprise the Apostle Islands. If there is a quintessential location where landscapes and lighthouses meld in breathtaking beauty, this is the place.
Of the 22 Apostle Islands, all but one — Madeline Island, the largest of the group — are part of the Apostle Islands National Lakeshore, which includes 12 miles of mainland shoreline and is overseen by the National Park Service. These islands include numerous varied and unique areas, some of which have been designated as State Natural Areas (see sidebar).
On Madeline Island, Big Bay State Park features more than 2,300 acres, with 7 miles of hiking trails and a mile and a half of Lake Superior beach. Madeline Island also has State Natural Area lands, as does the mainland along the lake on the Bayfield Peninsula.
As for lighthouses, they are found on six of the 21 islands in the Apostle Islands National Lakeshore. The map on Page 24 shows those locations and has details on each light. Southwest of Madeline Island in Chequamegon Bay is the Ashland Breakwater Light, and a skeletal light tower on restricted Gull Island may also be visible but has been permanently closed.
Two of the Apostle Islands lighthouses, the Raspberry Island Lighthouse and the Old Michigan Island Lighthouse, have been fully restored. Raspberry Island is the most accessible of the Apostle Islands lighthouses and popular among visitors, with summer tours offered by the National Park Service. Michigan Island's lighthouses also are open for tours during the summer season, as are the lighthouses on Sand Island and Devils Island.
With so many historic lighthouses surrounded by such natural beauty, there's no doubt the stunning scenery exists. Accessibility, however, is another issue. Madeline Island is easily reached by ferry much of the year but getting to locations in the Apostle Islands National Lakeshore can be a challenge, particularly the more remote spots.
Private sailboats and other boats are an option; there are public docks on 12 of the islands. Commercial services also offer boat access. Sea kayaks might be used by those who dare.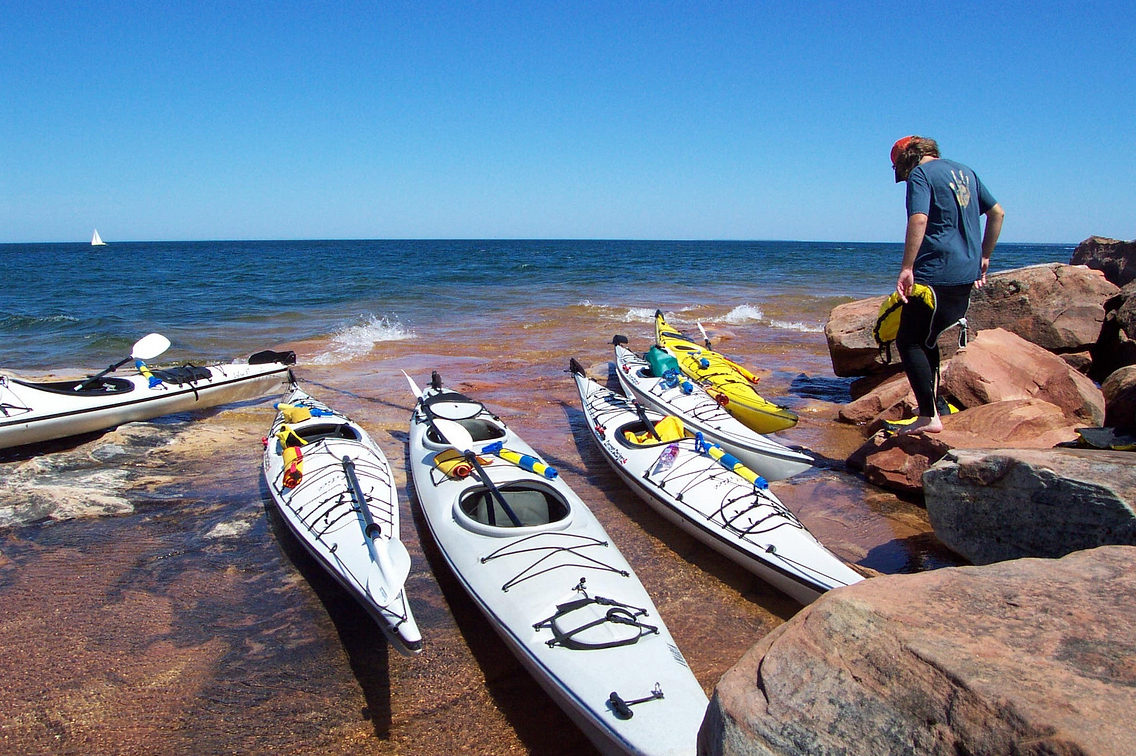 © TIM SWEET
A sense of adventure is a must for anyone exploring the islands by small boat or sea kayak, as is a sense of respect for the dangers associated. This is especially true the further boaters and kayakers seek to venture from the mainland — Outer Island is 25 miles from the main shore!
Sea kayakers in particular need to be focused on safety. As noted on the National Park Service website: "Paddlers must know their equipment, know their limits, obtain a current weather forecast and respect the ever-changing environment of Lake Superior."
Authorized kayak outfitters offer equipment rentals and safety classes, and guided trips also are an option. Two kayak launches are located in the mainland section of the Apostle Islands National Lakeshore, one at Meyers Beach and the other at Little Sand Bay.
An easier way to gain access to the beauty of these islands is on a tour offered by Apostle Islands Cruises, an authorized concessioner of the National Park Service.
A wide variety of cruises are available, including tours to specific islands, lighthouses, sea caves, sightseeing cruises,
scenic tours and more. Apostle Islands Cruises operates out of Bayfield, with trips leaving daily from late May to mid-October.
In late August and September each year, the cruise line participates in the Apostle Islands Lighthouse Celebration (running through Sept. 14 this year). Guided lighthouse tours are part of the celebration, which also includes special activities at the Bayfield Maritime Museum, Northern Great Lakes Visitor Center in Ashland and the Apostle Islands National Lakeshore Visitor Center.
Andrea Zani is managing editor of Wisconsin Natural Resources magazine.
APOSTLE ISLANDS' SNAs COVER IMPRESSIVE AND VARIED TERRAIN
Five State Natural Areas are found within the Apostle Islands National Lakeshore and another is found on Madeline Island. Ownership of these SNA lands varies and is spread among the DNR, the National Park Service and private landowners. Access may be limited, particularly in sensitive areas such as Gull Island, a critical nesting area for gulls and colonial waterbirds.
Although visiting and recreation may not always be possible in the SNAs of the Apostle Islands, designating these lands as State Natural Areas recognizes their beauty and acknowledges their importance while helping to keep them protected for future generations.
Below is a brief description of each SNA in the Apostle Islands. To learn more about these and hundreds of other State Natural Areas throughout Wisconsin, go to State Natural Areas Program.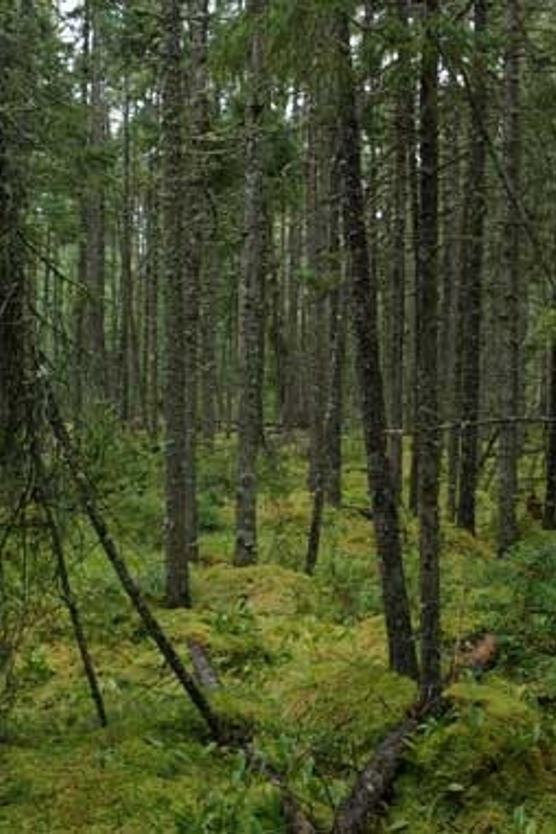 © THOMAS MEYER
APOSTLE ISLANDS MARITIME FORESTS: This varied-forest SNA, established in 1992, is found on parts of Stockton, Sand, Oak, Outer, North Twin, Bear and Devils islands. These sandstone-based islands feature several different soil types, from well-drained sands to poor-draining clays, which leads to the wide variety of forest classifications of this SNA. Numerous tree species are present, with Outer Island's old-growth hemlocks, some aged at 400 years, among the most spectacular.
APOSTLE ISLANDS MARITIME CLIFFS: First designated in 1992, this SNA includes amazing sea caves as well as the stunning topography of sandstone cliffs, sculpted over time by the lashing waves of Lake Superior. Atop the cliffs, a forest features red and white pine, white cedar, paper birch and balsam fir, with rare plants including fir clubmoss and the state-endangered mountain cranberry. Units of this SNA, including the more recently designated Mawikwe Bay Cliffs, are found on parts of Otter Island and Devils Island plus an area of the mainland in Bayfield County.
APOSTLE ISLANDS SANDSCAPES: Found on parts of Long, Outer, Raspberry, Rocky and Stockton islands, this SNA was established in 1992. It recognizes and protects a variety of unique sand-based landforms such as beaches, dunes, sand spits — long, narrow deposits extending into the water — and cuspate forelands, which are similar to sand spits but wider and triangular-shaped.
APOSTLE ISLANDS YEW FOREST: Found on parts of four islands — Cat, Raspberry, Rocky and York — this SNA was designated in 2010 and reflects a mixed history of forest disturbances at these locations through activities such as deer browse, logging and fires. The differences in such disturbances and subsequent recovery of vegetation can provide important data in ecological studies of these islands.
APOSTLE ISLANDS CRITICAL SPECIES: This SNA recognizes vital gull and colonial waterbird nesting sites on Eagle and Gull islands. It was designated in 1992. Public access is restricted during the bird nesting season from late May to September and also in general because of the sensitive nature of the sites.
BIG BAY SAND SPIT AND BOG: This SNA is located on Madeline Island within Big Bay State Park and dates to 1980. It features a long and curving baymouth bar, a type of sandbank. Four distinct parts included are a wet sand beach, dry area with beach grasses, sparsely wooded rear beach and a tall shrub zone, each with its own unique vegetation. An extensive "cordwalk" allows visitors to walk the baymouth bar without disturbing the sensitive vegetation.
— DNR staff
Expanded coverage: Of lands and lighthouses