Michels Corporation
Tier 1 participant since Nov. 2, 2015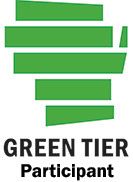 Michels Corporation and the Michels Family of Companies (Michels) are a collection of wholly owned subsidiaries established under the Michels brand flagship. Michels is a union, self-performing infrastructure and heavy construction contractor headquartered in Wisconsin. We started in 1959 as a small family company from the Village of Brownsville when environmental regulations were minimal and environmental impacts were rarely considered. Today our operations and projects are subject to a variety of environmental regulations and often robust public regulatory processes. We are still family-owned, headquartered in Brownsville, Wisconsin and have grown into multiple companies with 8,000+ employees and a fleet of more than 17,000+ pieces of equipment. We are proud of our growth as industry leaders, offering construction and innovative services that drive quality and safe work with intentional care for the environment. At Michels, we continually focus on the betterment of our people and the communities where we live and work.
Environmental activities
Sustainability initiatives and achievements include, but are not limited to:
Continual upgrades to our extensive fleet of rolling stock vehicles and equipment. On average, 5% is annually added/replaced with units powered by EPA Tier 4 or better engines. Michels owns and operates 50+ hybrid-electric pieces of equipment, including bulldozers and loaders. And we are active adding 20 hybrid Ford F-150 and 10 fully electric Ford F-150 trucks.
Michels has implemented its idling reduction program since 2015. This program includes use of vehicle diagnostic devices, employee training and education, and monthly idle reporting.
At our 100-acre Brownsville Campus, Michels implements several storm water best management practices. This includes storm water diversion pipe, infiltration areas, and a total of 6.5 acres of large stone in strategic locations to decrease runoff velocity and provide dust control. We also use a wash water recycling system that decreased water use by 40% from historical volumes in our equipment washing building.
The Michels Brownsville Campus and regional offices/support facilities across the U.S. have undergone lighting system upgrades. We continue to replace hundreds of inefficient fixtures with high-efficiency light emitting diode (LED) fixtures and install occupancy sensor time-out (motion sensors).
Michels developed several brownfield contaminated properties into mixed-use buildings (R1VER Campus) on the Kinnickinnic River in Milwaukee's Harbor District. This development is part of revitalization efforts of this previously industrial area. Click to review Michels' R1VER Campus R1VER (r1vermke.com).
Michels is the anchor tenant-tenant on Alliant Energy's 1-megawatt solar farm in Fond du Lac, Wisconsin. Alliant Energy expects1,722 MWh to be generated annually. As the anchor tenant, Michels purchased 30% of the available credits. Click to review Michels' commitment Alliant Energy | Fond du Lac Community Solar Garden Anchor Tenant Michels Corporation

(YouTube)

.
Documents
Annual reports
Commitment outline
Acceptance letter
Application