Michels Corporation
Tier 1 participant since 11/2/2015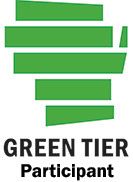 Michels Corporation celebrates 60 years as a leader in utility construction. Back in 1959 when Michels was founded as a small family company from the Village of Brownsville, Wisconsin, environmental regulations were minimal and environmental impacts were rarely considered. The industry has come a long ways and today utility projects may be subject to a robust public regulatory processes; are ultimately covered by a variety of environmental regulations; and could even be protested by opposition activist groups. Michels, still headquartered in Brownsville, is proud to have developed into an industry leader, offering innovations that benefit the environmental during construction. As we celebrate our sixtieth year, we are proud to have been driven towards performing quality work with care for the environment and betterment of our people and the communities we are part of. A few items we would like to mention are listed below.
Environmental activities
Recent Sustainability initiatives and achievements include, but are not limited to:
Replacing older EPA engine Tier 0, Tier 1, Tier 2 and Tier 3 engines with Tier 4 engines with improved emissions across Michels extensive fleet of construction equipment.
Michels implemented additional storm water management best practices within our support facility and construction yard in Brownsville, Wisconsin. A storm water diversion pipe, infiltration areas, and 6.5 acres of large stone were placed in strategic locations to help decrease runoff velocity as well as improve dust control.
Michels Corporation owns a rural property adjacent to a creek in Dodge County which is a tributary to an EPA designated impaired waterway. A farm operator used a portion of the site as a concentrated feedlot and cattle exercise area. Erosion was occurring on the sloped site and nutrient loading to the creek was a potential concern due to barnyard runoff. Michels worked with the operator to establish a schedule for livestock removal and future site restoration. All animals were removed from the property in late 2017 and throughout 2018.
Michels is currently developing several adjacent contaminated properties on a large "Brownfield" site near Milwaukee, Wisconsin's harbor, including contaminated soil removal as part of redevelopment activities. The first phase began at the end of 2018 and is constructing a new office building with green space and underground parking. Future site use will also include, retail, restaurants, and apartments. This building development will revitalize an abandoned industrial area. A video rendition of the site development is viewable at R1ver
Michels has also identified the following areas of improvement and focus in 2019 and beyond:
Complete a third-party energy analysis for the Brownsville complex to determine an energy use baseline and commit to energy reductions by lighting upgrades another feasible projects.
Improvement of our single-stream recycling program; and
Continual improvement to corporate fleet vehicle and construction equipment idling time. Many Michels divisions realized success, but we are committed to continue further reductions.
Documents
Annual report
Commitment outline
Acceptance letter
Application
DNR contact
Company contact
Ben Callan
101 S Webster St - EAS/7
PO Box 7921
Madison WI 53707-7921
608-406-0016
Clint Wendt
HSE Senior Manager
817 Main St
Brownsville WI 53006
920-924-4300 ext 2260
Michels Corporation
Related participants