Farewell tribute to 'That Tree'
Beloved bur oak felled by summer storm
Story by Andrea Zani and photos by Mark Hirsch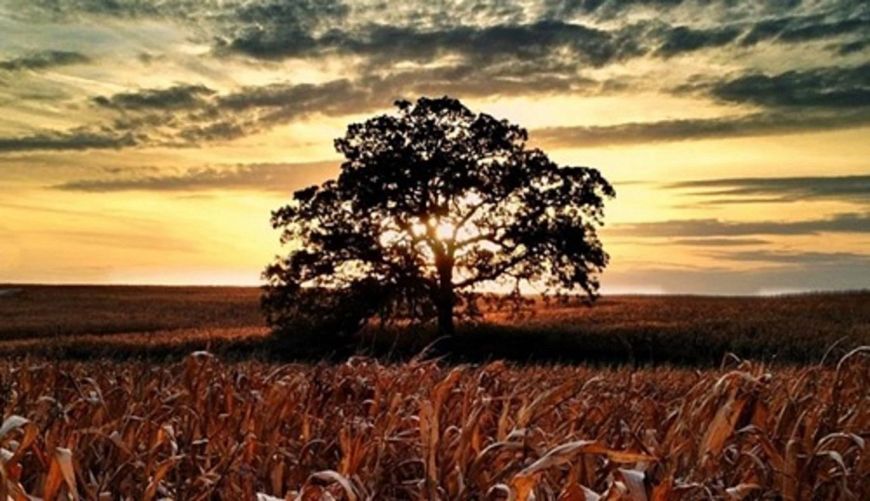 What could really be the measure of how much a man can love a tree?
If it's Mark Hirsch and one particular bur oak, the answer is:
As strong as its roots and solid, sturdy trunk awaiting another spring.
As deep as the verdant green of the tree's leaves in summer.
As full as its colorful canopy, offering shady refuge from an autumn sun.
As high as the tree's tallest branch, stretching undaunted toward winter's cerulean sky.
And as great as the beauty of that immense oak, standing resolute and steadfast in every season, year after year after year.
That's why, for Hirsch, the loss of the majestic tree, his tree — "That Tree" — was such a devastating event. The decades-old Grant County oak was felled in August during a fierce 80-mph windstorm known as a derecho.
"She was just reduced to rubble in the field," Hirsch told Susan Lampert Smith of Up North News shortly after the Aug. 10 storm. "It was a torrential downpour, and I'm resting my head against her trunk."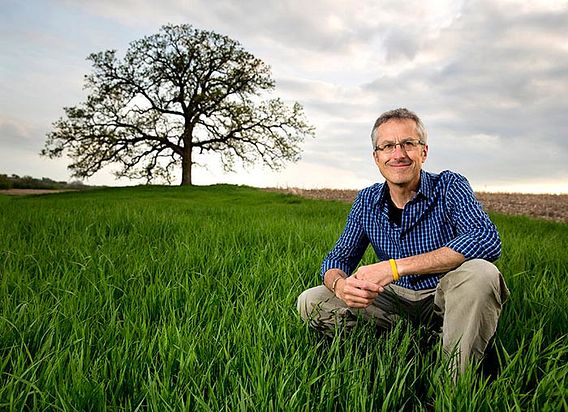 Hirsch's connection to the tree began when he was rehabbing from an auto accident in 2012. 
A professional photographer, he'd just gotten an iPhone and found comfort in experimenting with it to photograph the bur oak, a lone sentinel in a corn field near Platteville.
The effort was therapeutic for Hirsch, who beyond the car accident also was coping with a recent divorce, a recurrent battle against prostate cancer and loss of his job as a news photographer.
A few photos of the tree turned into dozens, then hundreds as Hirsch visited the tree every day to make new images.
"She inspired me to have this incredible journey," he told Up North News. "My career became communicating about trees, whole fragility of life, the things I get anxious and wound up about. It was the wisdom of the tree, the people she introduced me to."
Eventually, Hirsch's photo collection became a book — "That Tree: An iPhone Photo Journal Documenting a Year in the Life of a Lonely Bur Oak." The project also generated a Facebook site, which grew to 40,000 followers.
It was on Facebook that Hirsch shared news of the fallen tree, in a heartfelt post reprinted here.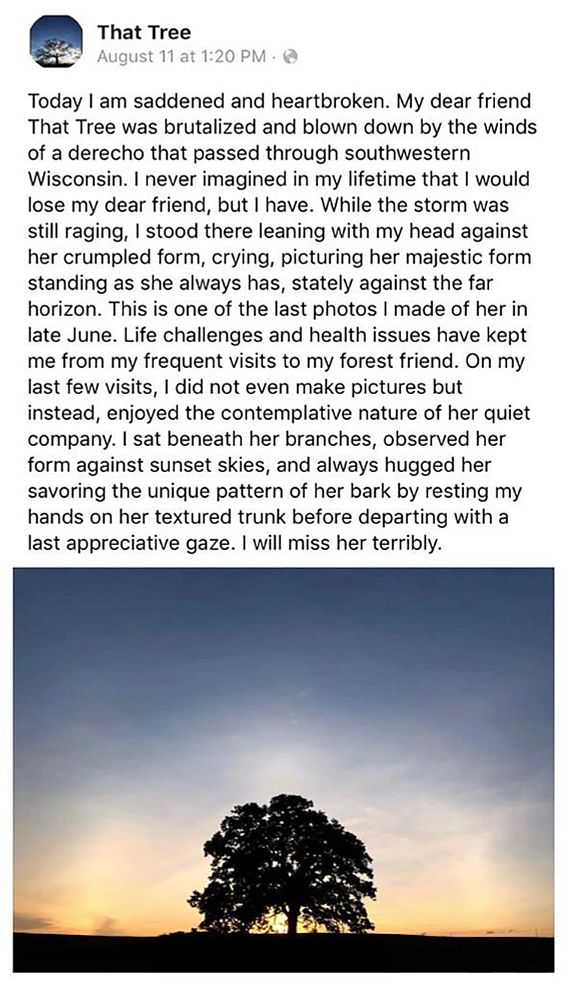 Though he'd made so many photos of the tree in all its glory, he couldn't bring himself to photograph it crumpled to the ground.
"She taught me that life is beautiful but tenuous, you might not have another tomorrow," he said of his extraordinary tree. "So tell the people you love that you love them today."
Andrea Zani is managing editor of  Wisconsin Natural Resources magazine. Mark Hirsch is a photographer and artist in Platteville.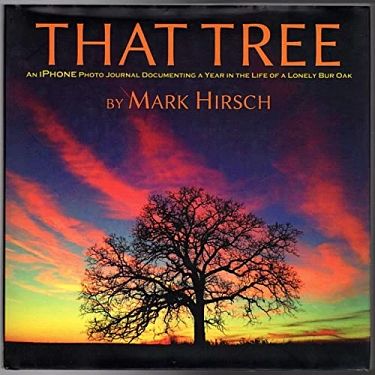 ABOUT 'THAT TREE'
Mark Hirsch's book "That Tree" features daily photos of the onetime standout bur oak in southern Wisconsin. Check facebook.com/photosofthattree for additional images and reflections from Hirsch about the project.