Recreation
Kettle Moraine State Forest – Loew Lake Unit
The Loew Lake Unit of Kettle Moraine State Forest offers a variety of recreation opportunities.
Boating, canoeing and kayaking
Canoeing, kayaking and boating are very popular activities at Loew Lake. There is a free boat launch on County Highway Q, just west of the DNR parking lot. Only small boats are able to make it to the lake via the river from the boat launch. The river is very shallow in places and there is a low bridge across it. Loew Lake is less than 50 acres and is slow, no wake only.
Fishing
Fishing is available in Loew Lake. Fishing licenses apply.
Hiking
Over 4 miles of the Ice Age National Scenic Trail go through the forest, winding through the forest and along Emerald Drive. To the north, the Ice Age Trail continues through the Holy Hill area and to the Pike Lake Unit of the Kettle Moraine State Forest. To the south, the Ice Age Trail continues to the Lapham Peak Unit of the Kettle Moraine State Forest.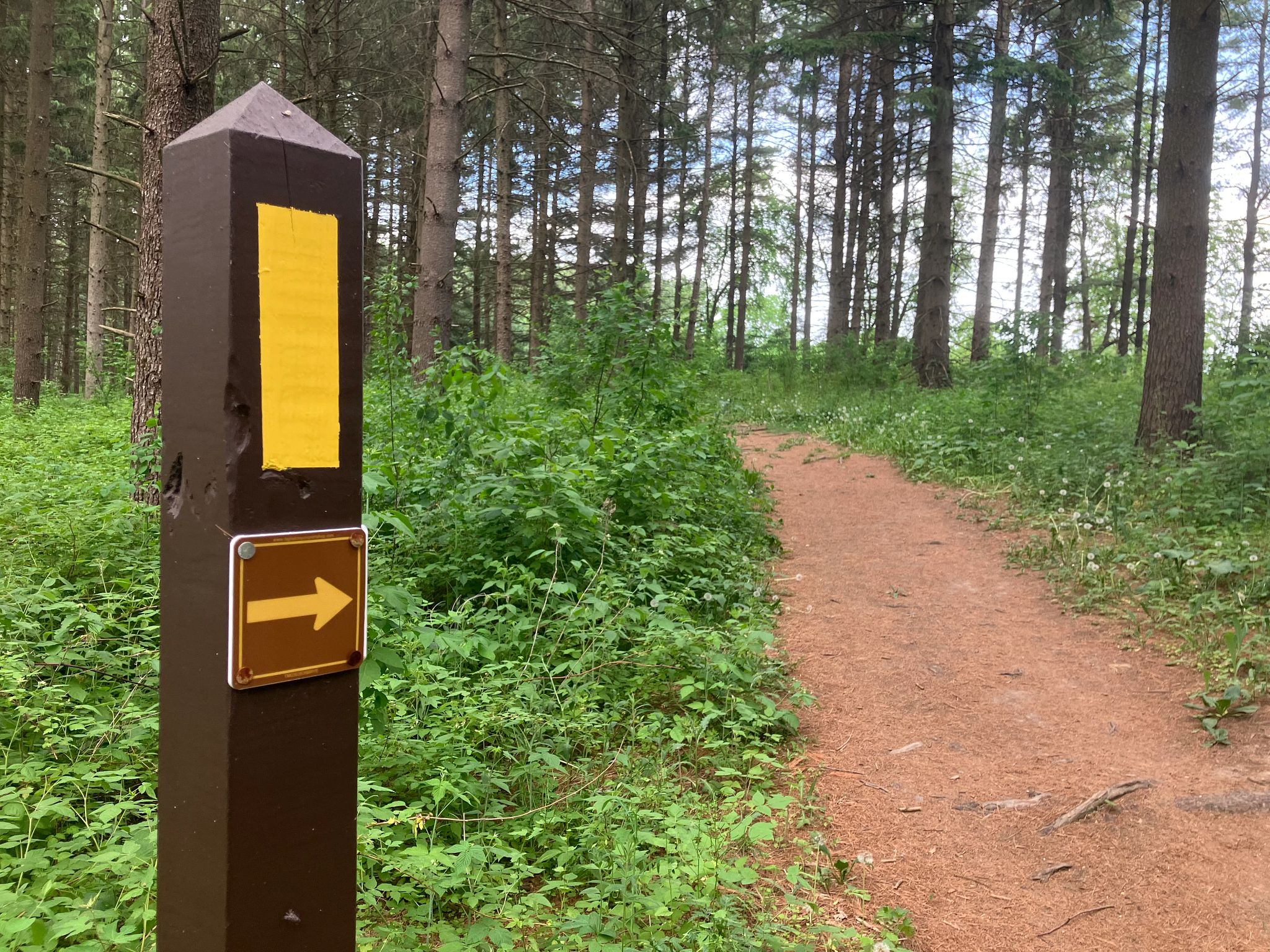 Horseback riding
There are about 5 miles of horseback riding trails in the forest. There is no overnight horse camping. Horses are only allowed on designated horse trails and vehicle parking lots.
Hunting and trapping
Most of the Loew Lake Unit of the Kettle Moraine State Forest's 1,200 acres are open to hunting during established hunting seasons. Special disabled permits can be obtained by contacting the forest office. Consult the hunting and trapping regulations before going hunting.
Deer Hunting: Only the use of muzzleloaders and bows or crossbows during firearm deer seasons is allowed.
Hunting is not permitted in intensive-use areas such as parking lots or other posted special-use areas. There are many areas of private land scattered throughout the forest. It is the hunter's responsibility to be sure to stay on state-owned property and not trespass on adjacent private lands.
Winter activities
The forest is open year-round for snowshoeing and winter hiking. Trails are not groomed for skiing. A snowmobile trail crosses part of the property.
The opening and closing of snowmobile trails are at the discretion of each county. Snowmobile trails that cross DNR lands are opened and closed consistent with the surrounding county (or counties). Whenever possible, the opening and closing of snowmobile trails is done on a county-wide basis; however, localized conditions may require localized trail opening and closing. It is the responsibility of the county to provide notification about the status of snowmobile trails. The Travel Wisconsin Snow Conditions Report [exit DNR], local club and county snowmobile web pages [exit DNR] and telephone hotlines will provide the most current information.