Wisconsin Urban Wood Charter
Charter participant since 4/28/2017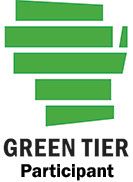 Wisconsin Urban Wood (WUW) is a network of independent businesses and nonprofit organizations recycling urban wood. WUW promotes the social, environmental and economic value of urban wood to communities and owners across Wisconsin. As a network, WUW drives utilization of urban forest raw materials to create the highest value forest products to increase the post removal benefits of trees. The goals of the charter are to enrich Wisconsin Urban Wood's relationship with the Department as well as improve urban forest management practices.
Environmental Activities
The WUW Charter provides value to Wisconsin by:
supporting WUW to serve as a champion for urban wood and act as a connection between the traditional and urban wood industries, municipalities, counties and end users;
filling critical roles on committees and advisory teams
collaborating on initiatives to seek and address current or emerging issues affecting urban wood utilization in Wisconsin and to provide training when needed;
providing urban forest owners with a network of arborists who are practicing sound business management practices by following WUW governing documents and DNR's best management practices, and guidelines.
Documents
News release
Annual report
Charter
Project coordinator
DNR contact
Company contact
Will Erikson
Program & Policy Analyst
101 S Webster St - EAS/7
PO Box 7921
Madison WI 53707-7921
608-267-3763
Scott Lyon
2984 Shawano Avenue
Green Bay WI 54313-6727
920-360-3722
Kari Divine
Executive director
608-886-3379
Wisconsin Urban Wood
Related participants
Additional resources