Volunteer
MacKenzie Center
Friends of MacKenzie
The Friends of MacKenzie raise funds to support education activities, help with the Maple Education Program and other annual events, teach classes, assist educators and perform maintenance throughout the facility. To get involved with the Friends, check out their membership form or contact the president of the Friends of MacKenzie.
Year-round volunteering needs include:
Developing educational materials and conducting programs and activities.
Conducting outdoor skills workshops.
Restoring native prairies and controlling invasive plants.
Maintaining trails, exhibits and facility grounds.
Assisting in fundraising efforts and award scholarships.
Selling gift shop items.
Participating in special events and more!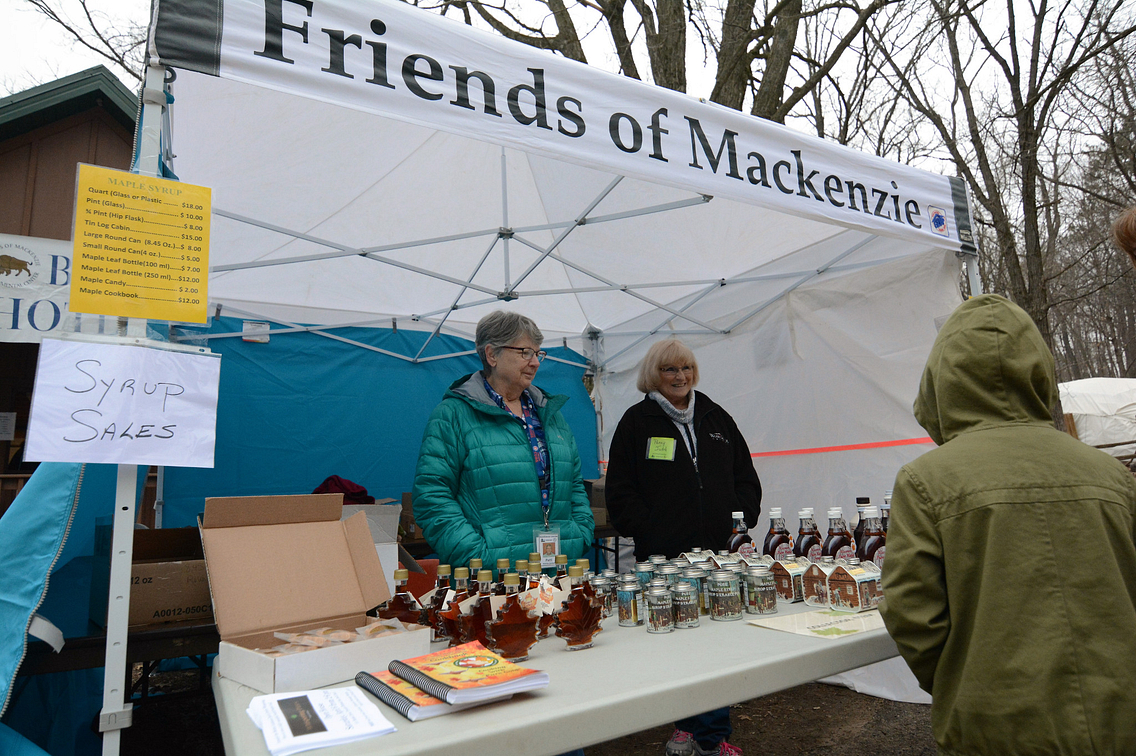 Maple Syrup Education Program and Festival
Volunteers are needed to help lead school groups in our annual Maple Syrup Education Program. MacKenzie serves over 1,200 fourth-grade students during the month of March. Training and lesson plans are provided. Responsibilities include leading a group of 10-15 students and teaching tree identification, how to tap a tree, Native American and pioneer history and more. Training occurs in February and the program is held Tuesdays through Thursdays during March. Contact us at DNRMacKenzieCenter@wisconsin.gov or 608.635.8112 to sign up.
Volunteers are also needed to help staff and run the Maple Syrup Festival annually on the first Saturday in April, a celebration concluding our month-long maple syrup education program. Volunteers are needed to assist with maple tours, horse-drawn wagon rides, sell concessions, syrup sales, pancake breakfast, traffic control and more.