Camping
Newport State Park
Newport State Park offers rustic, backpack camping for visitors. Camping is allowed in designated campsites only.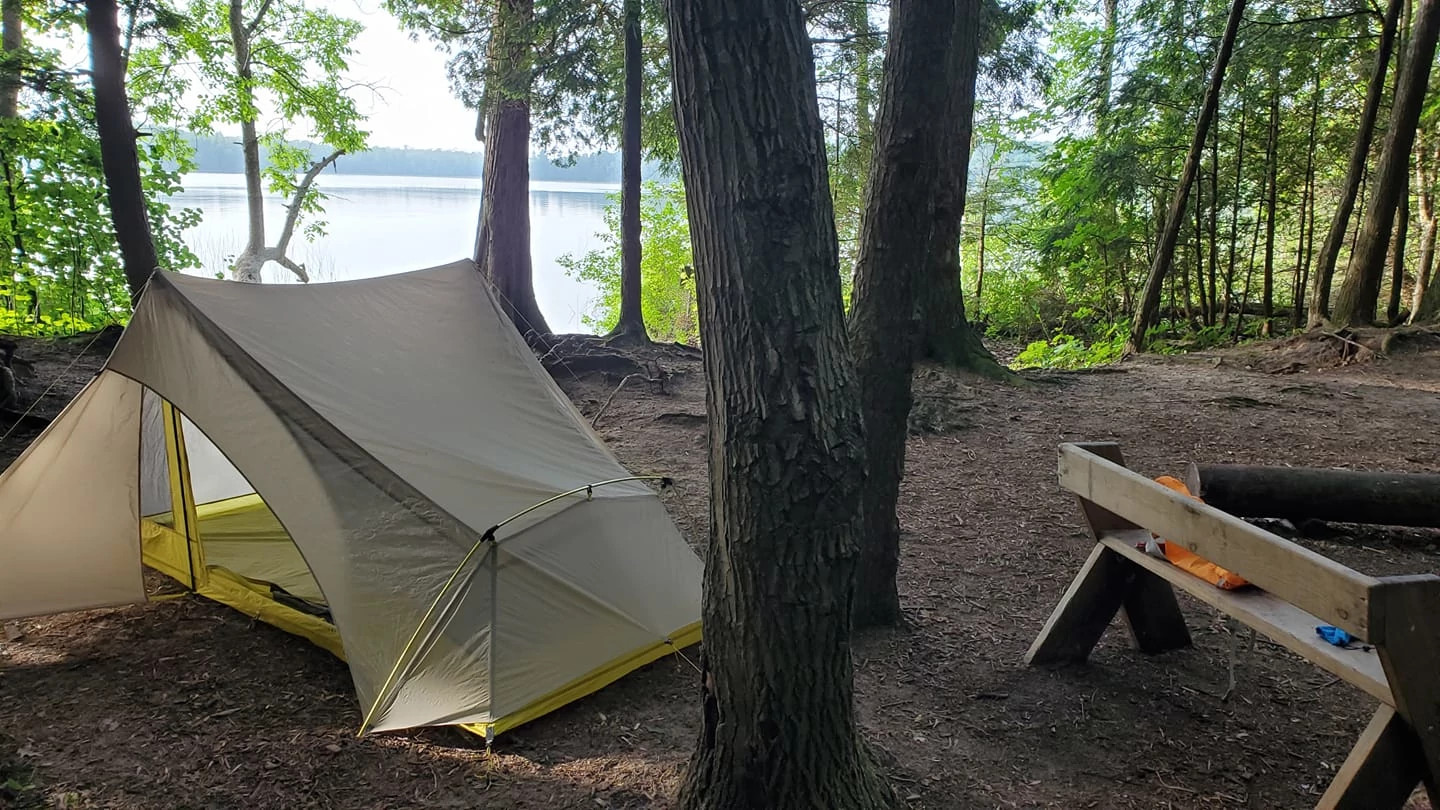 Photo credit: DNR
Reservations
Reserve a campsite online.
Backpack campsites
Newport has 17 backpack (hike-in) campsites, including one group site. All sites can be reserved. Campers must hike or bike in all gear and supplies. There are no carts available at the park. There are a few amenities at the sites, including a pit toilet, fire ring with flip-up grill, a lock box for food and a bench or two. Water is available at the park office or at a solar pump near the picnic shelter by Lot 3 (seasonally). There are no shower facilities at the park. All garbage must be carried out of all campsites.
Firewood
Firewood is not sold at Newport State Park. Visitors can gather any wood that is dead and down. It is illegal to cut anything from live trees.  
Don't move firewood! Due to the potential of carrying harmful tree pests and diseases, Wisconsin has restrictions for moving firewood. Firewood facts, rules and advice