2020 Statewide Forest Action Plan
The Statewide Forest Action Plan is a 10‐year strategic plan for the forestry community that spans 2020-2030. The document shares long‐term, comprehensive goals and strategies to help the forestry community refine how it will collectively invest state, federal and partner resources to address major management and landscape priorities. This plan fulfills a requirement of the Cooperative Forestry Assistance Act as amended by the 2008 and 2014 Farm Bills. While the plan does not prescribe the work of any member within the forestry community, it is a tool that can be used to:
share forest-relevant data, information and trends,
define and explore emerging threats to Wisconsin forests,
identify specific regions or issues that would benefit most from increased attention,
focus the state towards the work that is most important during the plan's timeframe, and
assist partners within the forestry community to determine their niche in addressing the plan's goals and strategies.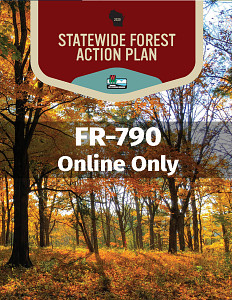 View accomplishments from the 2010 Forest Action Plan.