Composting rules and regulations in Wisconsin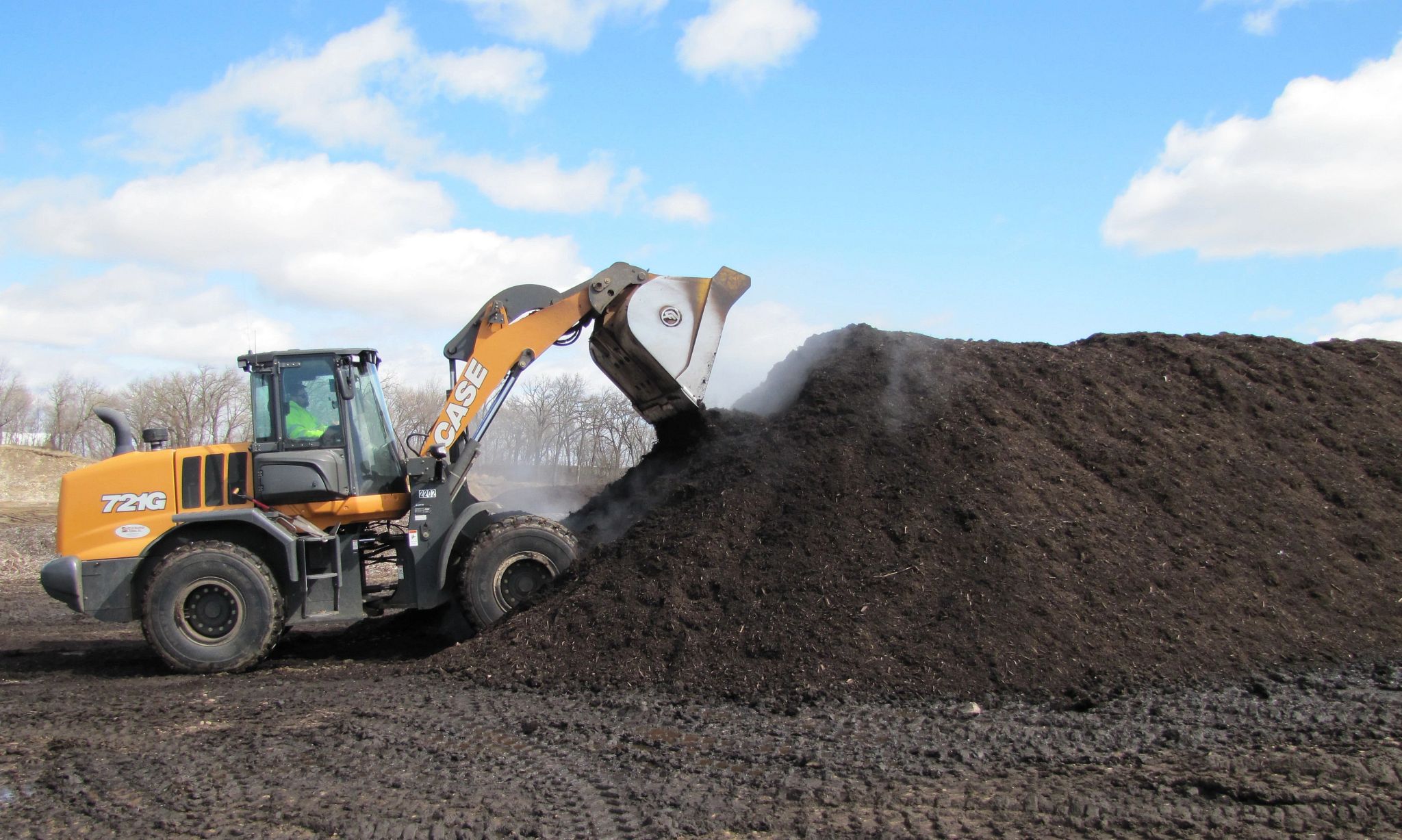 Wisconsin's composting rules include basic operating and location requirements to prevent composting from becoming a nuisance to neighbors and to ensure nutrients are not released to groundwater or nearby lakes and streams. The rules require most compost sites to turn the piles or windrows and to measure their temperature. Anyone managing a compost site, no matter the size, should operate in a nuisance-free and environmentally sound manner.
Section NR 502.12 of the Wisconsin Administrative Code requires facilities that compost yard waste or food scraps have a DNR-issued license if they have more than 50 cubic yards of materials on-site at any time, with some exceptions for on-farm composting.
The most common type of large-scale composting involves placing the compostable materials directly on the ground in orderly rows or piles, called windrows. The material is turned periodically to mix and aerate it. Aeration helps the microorganisms digest the materials and eventually produce finished compost.
Other types of large-scale composting include static windrows that are aerated using perforated tubes or blowers instead of turning and "in-vessel" composting that uses a continuously turning vessel and blower to provide aeration in a building or other facility (used to compost sludge or mixed solid waste in addition to yard waste).
Specific compost rules and regulations