Tips for hosting a successful e-cycling event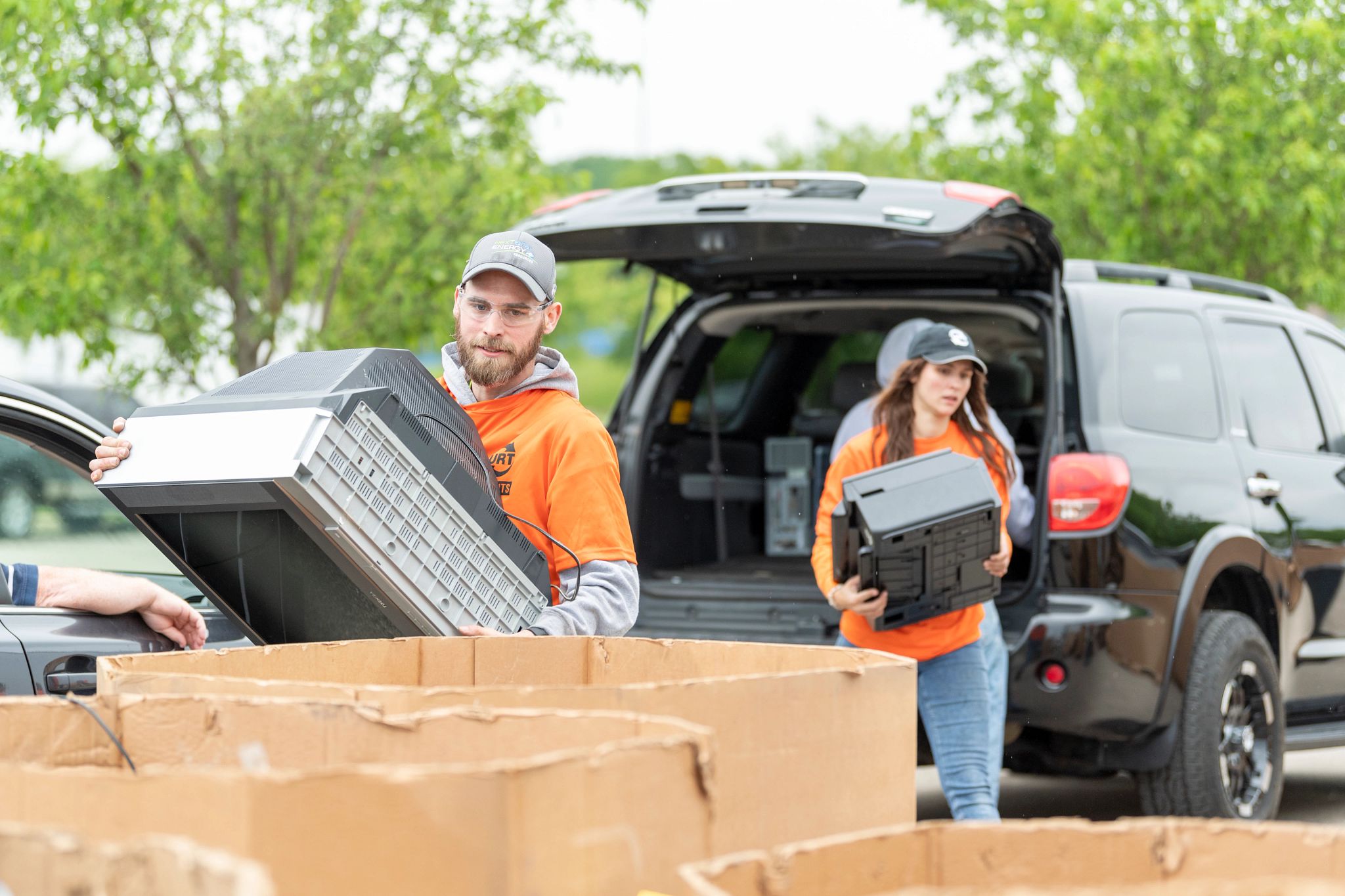 Electronics recycling events are a great opportunity to help the environment by recycling items that may otherwise end up illegally dumped or in the trash, which can be a major issue for waste haulers or landfill operators. With careful planning and preparation, you can create a successful recycling event and avoid any major headaches.
At its worst, a poorly run collection event could discourage people from participating in future events or result in collected material not being properly recycled. Below are some suggestions for planning and executing a successful e-cycling collection.
Planning your event (early actions)
Partnering with others
Some collection events help cover costs by partnering with other organizations, businesses or municipalities. Check with neighboring municipalities, local community organizations, schools or businesses that are willing to help by providing volunteers, facilities, site spaces, transportation or promotion.
Including services like on-site hard drive shredding, appliance collection, used oil collection or sharps collection can be a way to attract new partners and people to your event.
Choosing a responsible recycler
Choose a recycler with experience in e-cycling events.
Check references of the recycler before signing a contract. Ask what they do with collected materials, where they send materials and whether they have secure markets.
Make sure your recycler has a system of data destruction. Require a certificate of destruction/recycling from your recycler once all material has been processed.
Make sure you and the recycler have a clear understanding of event costs and who will pay them. Common event costs include transportation and packaging materials such as boxes, pallets and stretch wrap.
Have a discussion with your recycler about what happens if the collection event generates higher than expected amount of materials.
Contacting authorities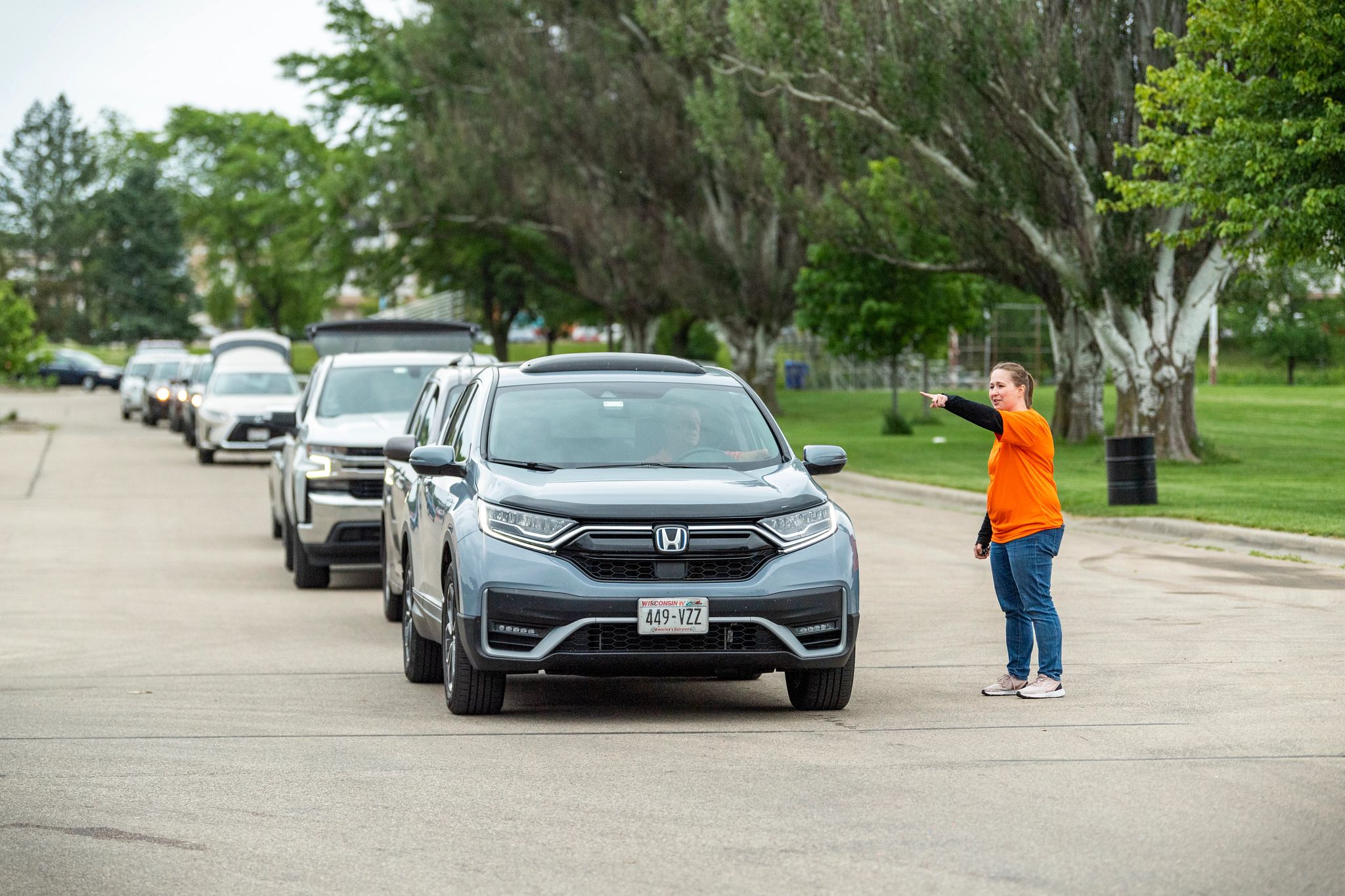 Contact your local recycling program for advice on hosting a successful event.
Notify local police and law enforcement of the event well in advance. They may want to be on hand to direct traffic or monitor the event. If possible, consult with them when choosing an event site to ensure that traffic can be adequately managed. They can also help make sure your event complies with any local recycling and event permits.
Advertising
In advertisements, clearly state what materials will be accepted, what will NOT be accepted and any fees associated with the event, or if it is restricted to a specific group (such as community residents or company employees). If local media are publicizing the event, make sure they have these details.
If you need volunteers for your event, be sure to include that message and a way for people to sign up in event publicity. Be sure volunteers are able to lift heavy items if they will be helping unload and sort TVs or other large devices.
Many events have had a much higher turnout than expected, especially if electronics are accepted for free. Keep this in mind when publicizing the event — don't heavily promote it if you don't have the resources to manage large crowds.
Administrative tasks
Plan a system to track the amount of material collected.
Develop an emergency/backup plan in case you are overwhelmed with participants.
Prepare a handout to give to all participants. This will easily answer common questions people may have about the event, and can be a place to list paid sponsors and sources for more information. Some ideas for topics to cover include: what happens to collected material, recycling practices, data security and where people can take materials that are not accepted at the event.
Make sure you have adequate insurance and/or waivers to cover any injuries to staff and volunteers.
If you are charging any recycling fees, make sure you have a good system in place for collecting money and let people know in advance what you are charging and how they can pay. If you will need to make change, be sure to have plenty on hand in advance.
Create a traffic flow plan for your site. Design collection area(s) to unload as many vehicles as possible at the same time.
Managing your event (final preparation and day of)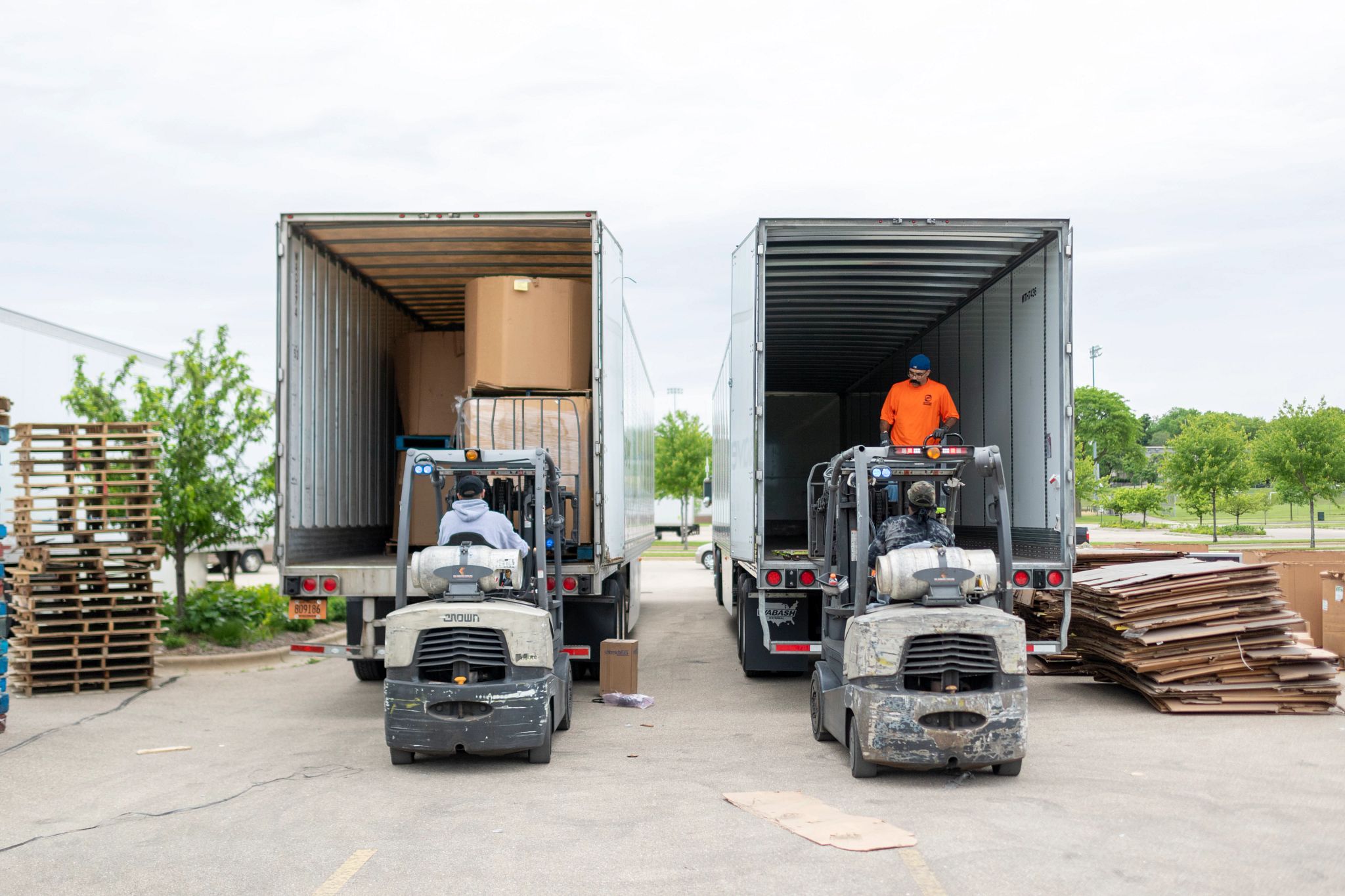 Use proper traffic control measures — orange barrels, signage and staff guides — to keep traffic moving smoothly.
Make sure you have enough staff/volunteers working at all times. Stagger shifts to allow for breaks and orientation time, especially if staff/volunteers are being trained on the spot. Make sure staff and volunteers know they may be lifting heavy things.
Provide safety vests or bright fluorescent T-shirts for all volunteers to aid visibility. This is extremely important when many cars are entering and exiting at once from multiple lines/directions.
Provide adequate volunteer training. Clearly articulate what is or is not acceptable material and provide examples of how to handle people who won't take "no" for an answer. Brief volunteers on proper body mechanics for lifting and communicating with your partner when lifting large objects together.
Determine in advance your policy for starting and ending the event (in case cars are backed up prior to start or there are still people waiting at the original end time). Have a procedure for determining the last car and cutting off flow after that.