FOR IMMEDIATE RELEASE: 2023-05-23
Sheboygan Regional Wastewater Treatment Plant Recognized As DNR Lab Of The Year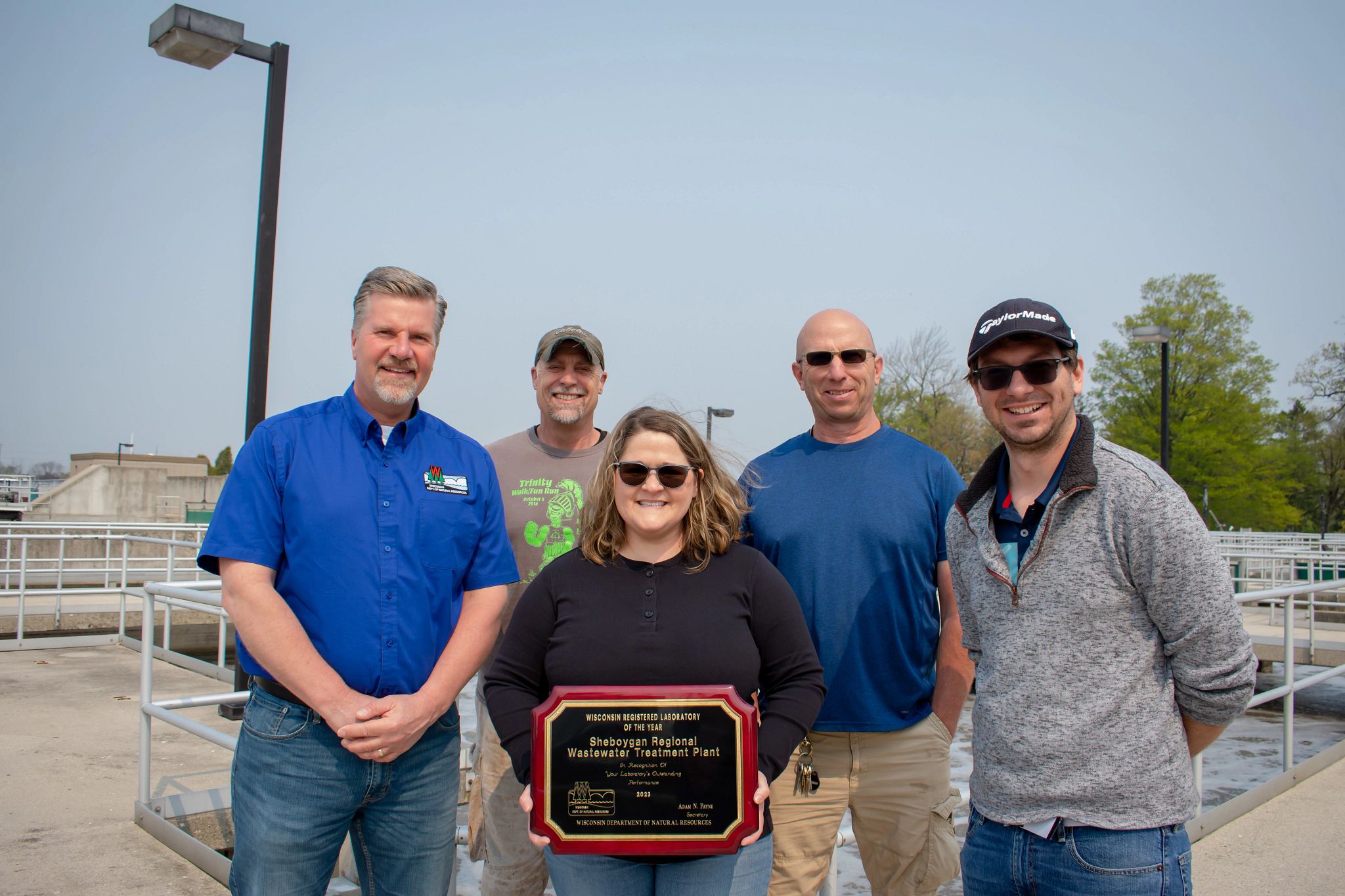 Photo credit: Wisconsin DNR
MADISON, Wis. – The Wisconsin Department of Natural Resources (DNR) congratulates the Sheboygan Regional Wastewater Treatment Plant as the 2023 Lab of the Year award recipient.
The award recognizes a small registered laboratory's commitment to quality and excellent work.
More than 300 testing laboratories across Wisconsin provide compliance data to the DNR. About 200 of these labs are small registered labs, or labs that do compliance testing only for their own facility.
Compliance testing is crucial to ensuring the data from the lab is accurate and is required for plant permits. These permits, issued through the DNR, exist to ensure the water leaving the plant is not polluting Wisconsin's waterways.
"It's their commitment to quality that makes the Sheboygan Regional Wastewater Treatment Plant a valued partner with the DNR in protecting our state's water resources," said Steve Geis, DNR Environmental Analysis and Sustainability Certification Services Section Manager.
This is the second time the Sheboygan Regional Wastewater Treatment Plant has been nominated for this award, proving their continued dedication to high standards. In this nomination, the lab team was recognized for being very proactive and thorough in communications with the DNR and plant operators to ensure the plant's efficiency. The Sheboygan lab has also been a valuable resource for the DNR's Lab Certification Team, most recently when the lab helped troubleshoot some issues with chlorine analysis. Additionally, the lab has had zero deficiencies in its last two audits, which is very rare.
More information on wastewater regulation can be found on the DNR's wastewater webpage.