FOR IMMEDIATE RELEASE: 2022-09-22
Attention Adults: Need A Refresh? Enroll In A Hunter Education Course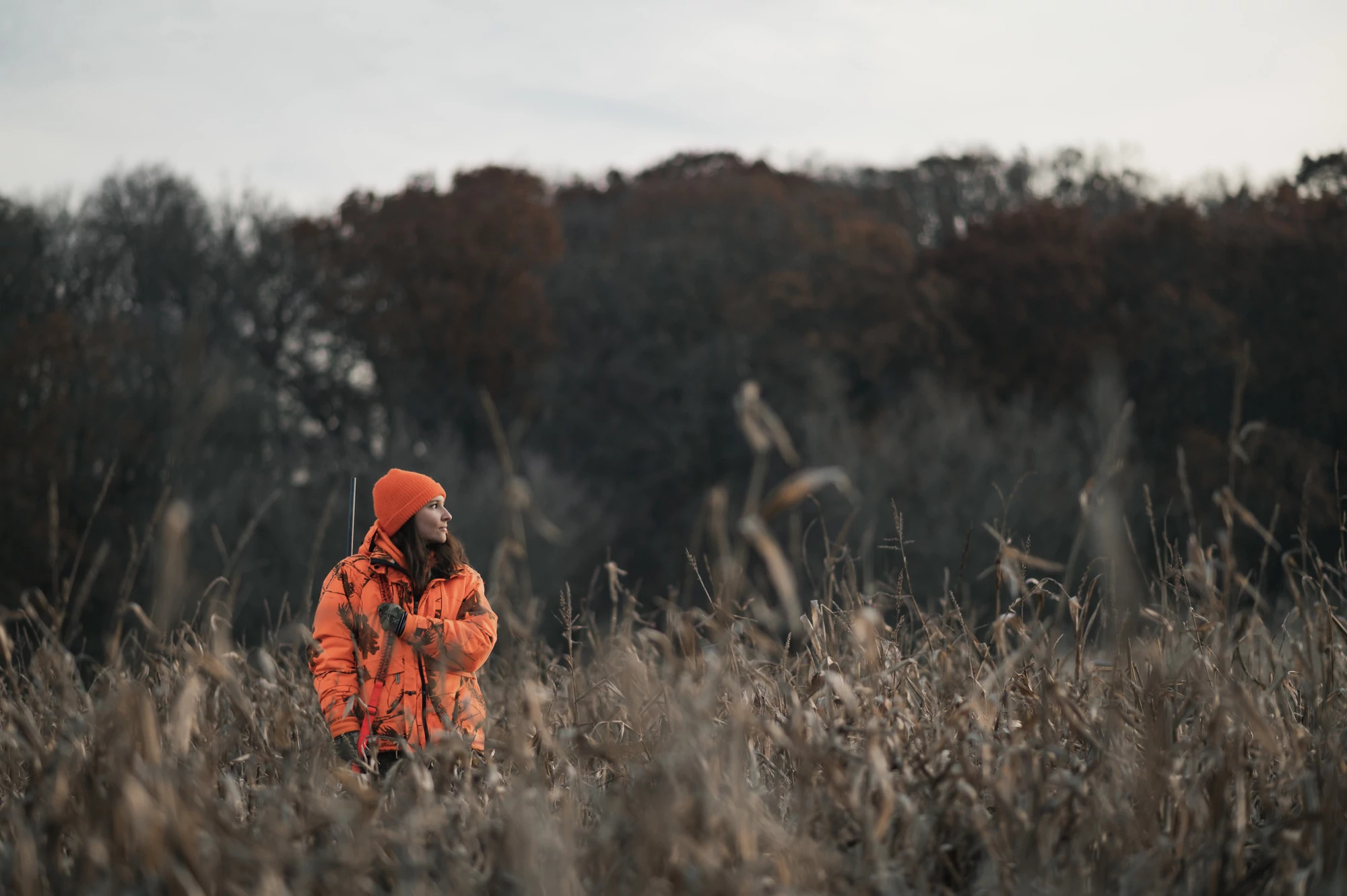 Photo credit: Wisconsin DNR
MADISON, Wis. – The Wisconsin Department of Natural Resources (DNR) reminds anyone who regularly hunts, occasionally participates or is new to the sport, to get prepared for hunting season by enrolling in a DNR Hunter Education course. By completing your hunter safety course or doing a quick skills refresh, you play a vital role in keeping Wisconsin a safe place to hunt.
Most hunting incidents in Wisconsin involve hunters older than 40, decades after learning firearm safety rules in their hunter safety education courses. It may be time for veteran hunters to do a refresh of these valuable lessons as the fall hunting season is underway.
Adults who are 18 and older may complete their Hunter Education certification requirements entirely online. The online student should expect to spend multiple hours online studying and completing the course modules. A passing score on the final exam is necessary to be certified. The online course is ideal for individuals who have had exposure to firearm handling already or will have direct access to a trustworthy mentor while handling firearms.
More than 20,000 take hunter education courses in Wisconsin each year. Anyone born on or after Jan. 1, 1973, is required to have a hunter education certification to purchase a hunting license, unless hunting under the Mentored Hunting Law. 
If a hands-on method is your preference, there are two other ways to complete and strengthen your safety skills.
HANDS-ON TRAINING
Online + Field Day: This training allows you to complete some training online and then attend one day of training with a certified instructor. This class is a good fit for a person who has handled firearms or is going to be hunting with someone who has more experience to help the novice build hunting skills. During this class, there are four to six hours of gun-handling opportunities. All ages are welcome.
Traditional Class: This training offers a more hands-on approach to working with a certified instructor over a few days. Most students and families enjoy this option because they can do it in their community. This option provides students with opportunities to handle hunting equipment, learn about safe hunting practices, shooting and many other topics.  In-person feedback from instructors at this venue also enhances the student learning. All age groups are welcome.
Before enrolling in any course, interested students must first obtain a Wisconsin Customer ID number.
All course options, links to enroll and cost information are outlined on the DNR's website.
2022 Deer Season Dates
Archery And Crossbow* – Sept. 17, 2022-Jan. 8, 2023
*No bucks may be harvested during the antlerless-only hunts
Archery And Crossbow* – Sept. 17, 2022-Jan. 31, 2023
*Metro Sub-units and counties with extended archery seasons
Gun Hunt For Hunters With Disabilities – Oct. 1-9, 2022
Learn more here
Youth Deer Hunt – Oct. 8-9, 2022
Gun Deer Hunt – Nov. 19-27, 2022
Muzzleloader – Nov. 28-Dec. 7, 2022
Statewide Antlerless Hunt – Dec. 8-11, 2022
Antlerless-Only Holiday Hunt* – Dec. 24, 2022-Jan. 1, 2023
*Open only in select Farmland (Zone 2) counties