A message from WNR magazine staff
Spring means yet another great issue of this publication, featuring a cover story on field trips offered by the Natural Resources Foundation of Wisconsin. For more than 25 years, Wisconsin Natural Resources has partnered with the NRF to highlight its field trips. The program brings natural resources outings to you — often guided by Department of Natural Resources staff.
Another story in this issue celebrates the 15th anniversary of the Wisconsin Citizen-based Monitoring Network, which coordinates ever-expanding volunteer efforts to aid the state's plants, animals and ecosystems. At the center of this issue, an insert from DNR's Natural Heritage Conservation Program relates to citizen-based monitoring and features ways to help frogs and toads, owls, mussels, bumble bees and monarch butterflies, also featured in the magazine. We encourage you to remove and save the informative panels of this insert for future reference.
A special report in this issue looks back at 2018 and devastating flooding that hit the state, highlighting ways the DNR responded in difficult and sometimes dangerous situations. Spring can bring a new round of weather-related woes — from floods to wildfires — and DNR will again be poised to step up when needed.
There's plenty of other great content in the magazine and much enthusiasm at hand as we look forward to spring. At DNR, the sense of newness also comes with new leadership at the agency. Following last fall's election of Tony Evers as Wisconsin governor, Preston D. Cole was appointed by Gov. Evers to serve as DNR Secretary.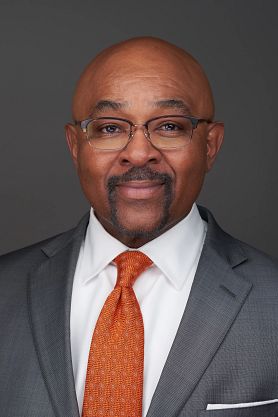 © MIKE GORSKI
Cole's roots in natural resources management run deep. With a Bachelor of Science degree in forestry management from the University of Missouri, he began his career with the Missouri Department of Conservation then served as parks superintendent for the city of St. Louis. Cole, a Michigan native, eventually moved to Milwaukee, where he was a city forester, environmental services superintendent, director of operations for the Department of Public Works and, most recently, commissioner of the Department of Neighborhood Services.
In 2007, Cole was appointed to the Wisconsin Natural Resources Board, the policy-setting board of the DNR. He served on the NRB, including a term as chair, until being designated to lead the DNR.
The excitement of spring is merited for many reasons. It won't be long before turkey season is upon us, with the general inland fishing opener not far behind. The 2019 Wisconsin Fishing Report included in this issue will help get you ready for that.
State parks and other properties begin to refresh in spring — themselves and their visitors. Planning for all the fun ahead might include making camping reservations at wiparks.net. And check Get Outdoors! to search for upcoming events and get set to savor the season. At Wisconsin Natural Resources, we look forward to enjoying it along with you.