DNR's next 50: Thriving in a digital age
ACROSS THE BOARD, NEW TECHNOLOGIES SUPPORT THE AGENCY'S MISSION AND DRIVE PROGRESS FORWARD
Andrea Zani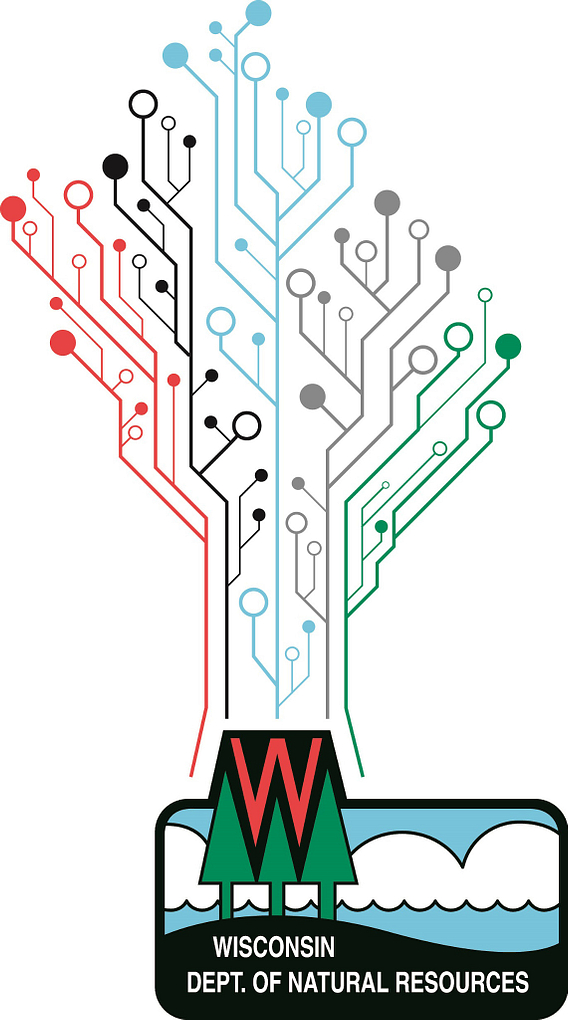 © BEN PIERSON
At one time in the DNR's half century of history, using computers was an exciting new way to collect data, monitor our environment and store information. Other developments such as the new wave of satellites suddenly coursing overhead brought an innovative approach to natural resources management.
Through the agency's first 50 years, technological advances have helped shape the way the DNR has tackled its mission to protect and enhance our state's abundant natural resources.
In 2018, Wisconsin Natural Resources has been featuring stories celebrating 50 years since a merger of the Department of Resource Development and Conservation Department created the DNR. But now it's time to turn our attention from looking back to looking ahead. Where will we go in the next 50 years?
In an ever-increasing digital world, a continued focus on technology helps the DNR to keep pace. Critical improvements to our computers, database and other vital tools the DNR and its customers use every day ensure top-notch operation and interaction.
Recognizing the importance of information technology in today's world, the DNR a little more than a year ago hired a Chief Information Officer, Ricki Koinig, to lead the department's IT efforts.
"The role of the CIO is to leverage how the DNR uses technology now and how we prepare for an even more digital future," said Koinig, who brings a Ph.D. in computer science to the position.
The IT tools being employed by DNR are everywhere, both internal and public-facing, and their uses are vast and varied. "These allow us to get our job done for the public and for our Wisconsin natural resources in the most cost-effective, productive and diligent way," Koinig added.
The DNR's Bureau of Technology Services (BTS) is a major player in making this happen at the agency. BTS duties include data management, cybersecurity, devices and software, app development, web services and more, with bureau employees spread throughout DNR to manage these many tasks. DNR's many divisions also have their own staff with IT expertise in place.
In addition, DNR works with other state agencies to maximize the use of technology, Koinig said.
"DNR IT collaborates with the State Department of Enterprise Technology (and) other departments as well as the Wisconsin Historical Society and the UW System to leverage sharing best practices, lessons learned, new innovations and ideas," she said.
With so much IT out front and underneath a successful DNR, it's impossible to mention everything. We've selected just a few examples to highlight here — some that show how technology has evolved over recent years and others that are brand-new. This list may barely scratch the surface, but it gives at least some idea of the DNR's many tech tools.
And these valuable tools keep on coming, with new technologies developed and implemented regularly. It's all about keeping the DNR responsive, efficient and effective in a digital age.
Wild about technology
When discussing agency technology, it makes sense to talk about the DNR's Go Wild system first because it is one of the most visible tools introduced in recent years. Go Wild has transformed the way DNR interacts with customers for sales of hunting and fishing licenses, permits and other products. This is your easy online stop for buying.

Launched in 2016, it allows users to browse and buy licenses, stamps, parks admission stickers, trail passes and more. Boat, ATV and snowmobile registrations also can be done through Go Wild. Or even register for a safety education class.
Just create an account and do it all to get ready for your outdoor experience. If you prefer to use the system via a station at a designated retailer or DNR service center, you can do that, too. Check Go Wild for all you need to know about the Go Wild system.
Related to Go Wild — and even newer — the DNR now offers Hunt Wild Wisconsin, a mobile app for smartphones. The app debuted in early fall, with more than 70,000 users already downloading it, and is designed to be everything a hunter needs at their fingertips.
Android and iPhone users can download the app for free. Then use it for a variety of purposes: Search for public hunting lands; check up-to-date regulations; find new areas to explore and save those spots in the app to find again later. You also can access DNR audio podcasts to listen while you're driving to your favorite hunting spot or waiting in the tree stand. As an added bonus, the Hunt Wild app can be used to access the Go Wild system and individual accounts.
"Hunt Wild Wisconsin is going to help our hunters from day one," DNR Secretary Dan Meyer said. "This is something our staff have worked extremely hard to roll out. I think people are going to love using this app."
For details, including information on how to download the app and tutorials for using it, check Hunt Wild Wisconsin Mobile App.
Another important digital tool for hunters is the Fields and Forest Lands Interactive Gamebird Hunting Tool, known as FFLIGHT, a mapping application that helps hunters find the best places to pursue particular gamebirds. It can be used on a desktop computer, tablet or smartphone.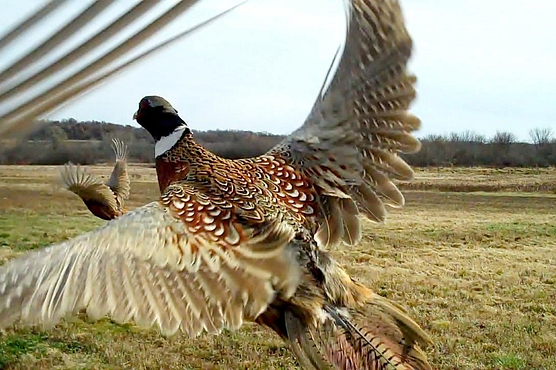 © MATT AHRENS
FFLIGHT has information on properties stocked by the DNR with pheasants, for example, or areas with ideal habitat for woodcock and ruffed grouse. It provides aerial photos and maps of possible hunting areas and also helps hunters determine land acreage, walking distances and topography. To learn more, visit Fields and Forest Lands Interactive Gamebird Hunting Tool.
For anglers, the DNR offers TROUT, or the Trout Regulations and Opportunities User Tool. With this tool, anglers looking to take advantage of Wisconsin's 13,000 miles of trout streams have a way to optimize their search. Access maps to find classified trout waters, public lands, roads and bridge crossings, habitat projects and DNR fishing easements, and use the "Find Me" option to locate trout streams close to you. The tool also makes fishing regulations available at your fingertips.
Like FFLIGHT, TROUT also can be used on a desktop computer, tablet or smartphone. For details, visit T.R.O.U.T - Trout Regulations and Opportunities User Tool.
Parks progress
The Wisconsin State Parks System, one of the DNR's most public-facing programs, has a big change in store when it comes to technology. The upcoming debut of the new camping reservations system, Camis USA, already has created great buzz for its user-friendly features, cost savings and other enhancements (see sidebar).
But there are other tech-related happenings involving parks as well. The cross-country ski trail conditions report, an online tool heading into its second season, has been a hit. When the snow starts to pile up and ski season gets underway again in earnest.
There's also another parks tool that's garnering praise from customers. Electronic payment kiosks for park and trail passes have proven popular at areas where they are in use, said Chris Pedretti, who handles recreation business operations for DNR's parks division.
These kiosks allow users to purchase passes electronically on the spot, which can reduce time spent waiting in line on busy days and get people on their way to enjoying the outdoors, Pedretti said. Eight kiosks have been in place already, including two at Devil's Lake State Park, an area of generally high demand and attendance. Another kiosk is on the way for Lake Kegonsa State Park, paid for by that park's Friends group.
The pay stations are portable so they can be moved from place to place depending on seasonal needs, staffing levels or other considerations. "The vast majority of people are very happy with them," Pedretti said.
Kiosks can take credit cards, which makes the process more convenient, Pedretti noted, since "a lot of people want to pay with credit cards now" and may not always have cash on hand when out hiking or biking.
The kiosks also eliminate the need for self-pay envelopes, added Bob Ramsey, another recreation business operations specialist with parks. That saves time, costs and paper waste. "It's a win-win," Ramsey said.
Snapshot sends it statewide
A quick word about another public technology success story: Snapshot Wisconsin. This project is a partnership involving the DNR, UW-Extension, Zooniverse and other groups, with citizen-based monitoring at its core. It utilizes an ever-growing network of trail cameras to collect images that provide valuable data for wildlife management.
Nearly 1,500 cameras are now part of the Snapshot Wisconsin network, which recently expanded statewide. The images collected are made available online, where volunteers anywhere in the world can identify and classify the wildlife pictured. The information becomes part of datasets used to inform DNR staff and help make decisions regarding Wisconsin wildlife.
To learn more, including how to volunteer to host a trail camera or identify photos, check Snapshot Wisconsin.
Not all tracking is for hunting:
Keeping tabs on cleanups
Technology advances at DNR extend far beyond the highly visible realms of hunting, fishing, parks and wildlife. Every agency program has a layer of IT supporting it.
Take the DNR's Remediation and Redevelopment Program, for example. Tracking the status of thousands of hazardous substance spills, contamination investigations and cleanups around the state could be a daunting task, but a comprehensive online database helps organize this work and inform interested parties.
The Bureau for Remediation and Redevelopment Tracking System (BRRTS) on the Web, or BOTW, houses troves of data that include details on spills, groundwater and soil contamination cleanups, Superfund sites, funding assistance, redevelopment information and more.
BOTW is part of the DNR's Wisconsin Remediation and Redevelopment Database, which also includes the RR Sites Map, a web-based mapping system with details on cleanup sites. BOTW can be searched by categories including location, type of activity or start and end dates of a particular event. It is updated daily and used regularly by real estate professionals, environmental consultants, local governments, homebuyers and more.
"BRRTS on the Web is easy to find and available to everyone in Wisconsin. It's a good source of information about contamination that's been reported to the state and a great place to learn more about cleanups in your community," said Darsi Foss, RR program director.
Assessing lakes from a satellite far away
With 15,000 lakes in Wisconsin, it wouldn't be possible for DNR lakes program staff to visit and sample every one to determine water clarity. So, enter remote sensing.
This technology allows for the retrieval of water clarity data using satellite images. The current method was developed from 1999-2001 through research of the UW-Madison Environmental Remote Sensing Center and volunteers from the Citizen Lake Monitoring Network. It requires on-the-ground corroborative data collected by volunteers and has provided more than 150,000 satellite water clarity measurements since 1999.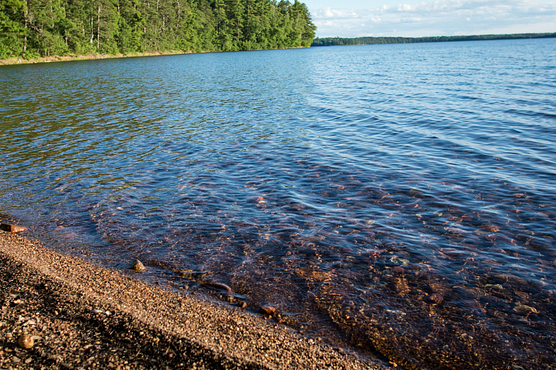 © BEN PIERSON
Today, remote sensing is used by DNR to provide water clarity estimates for thousands of lakes annually and to evaluate trends over time. These water clarity estimates can be accessed by clicking the Satellite Derived Water Clarity layer on the Lakes and Aquatic Invasive Species Mapping Tool — dnr.wi.gov/lakes/viewer. Using this interactive tool, it's possible to see that water clarity in Wisconsin lakes can range from less than a foot to over 32 feet.
"Advancements in technology are definitely helping us do our jobs more efficiently," said Carroll Schaal, lakes and rivers section chief for DNR's Water Quality Bureau. "With remote sensing, we're able to assess the water quality of over 8,000 lakes at one time, something we could never do with staff and volunteers in the field."
Ongoing research also is moving ahead that may allow for greater uses of satellite imagery, including to estimate color, dissolved organic carbon, chlorophyll and other parameters that give a more detailed view of water quality.
Lakes fieldwork is evolving from a practical point of view as well, Schaal noted: "In the not-too-distant future, the department hopes to replace paper field forms for other data collection efforts, like Clean Boats Clean Waters inspections, with tablets and smartphone apps that allow people to enter information directly from the field or lake rather than waiting to go back to the office and enter it again."
It will be one more tool in DNR's efforts to safeguard the state's beautiful lakes.
With safety in mind online
In the realm of law enforcement as tasked to DNR, one thing that stands out in terms of technology involves hunter education. Last year, the agency celebrated a half-century of its hunter safety program, enacted by the Legislature in 1967. In the past 50 years, hunter education has been an important part of DNR's Bureau of Law Enforcement.

While the focus of hunter safety remains the same — to teach responsible, ethical and safe hunting practices — the tools and technology have grown over the years. Notably these days, online education courses are offered for adult hunters. In addition, hunters of any age can take an online course, capped off by an in-person field day, to complete their hunter education training.
Beyond hunting, online safety courses are offered for such things as operating ATVs, snowmobiles and off-highway motorcycles, boating and archery education. Check Online Safety Education Courses for information.
Forestry fieldwork is well in hand
The burgeoning use of technology means DNR employees are constantly incorporating new practices in their work, adding tools to make them more efficient and effective every day.
"DNR staff are utilizing technology in the field on a daily basis to support natural resource management activities," said Chris Welch, a DNR data services specialist.
That's certainly true with the DNR's Division of Forestry, whose work in the field is benefiting in a big way from new technologies in use.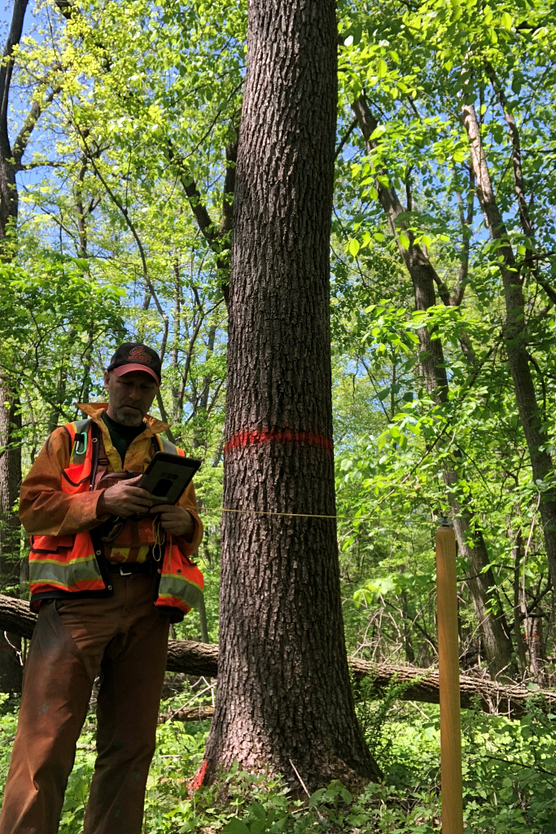 © CHRISSY SHAW
Janel Pike, information systems supervisor for the Forestry Division, offers the Electronic Field Data Collection (EFDC) initiative as a prime example. The effort involves foresters throughout the state using portable iPads in the field to collect and record data, such as forest surveys for wood volume, identifying priority habitats, planning for management activities, tracking timber sales and prescribed burns. The data is then quickly and easily made available for forest management purposes from assessments to accounting.
"We're collecting data in the field using iPads, reducing the amount of time we need to transcribe the information to get it into our management systems," Pike said.
The use of the iPads and automated processes in forestry's management system — the Wisconsin Field Inventory & Reporting System (WisFIRS) — eliminates the need for paper forms to track data and route approvals.
"Recent system improvements allow foresters administering timber sales to collect data in the field, which populates forms in our management system, electronically routes approvals and sends invoices upon completion," Pike said. "It's saved an incredible amount of time."
On the heels of implementing iPads for data collection, the division also is in the process of phasing in iPhones for use by field staff, some of whom have not been using a cell phone or have been working with old-model flip phones, Pike said. In most cases, the iPhones will replace land lines, with nominal cost increases for much greater functionality. Smartphones provide access to many apps that offer useful tools to staff for managing their workday activities, planning routes and sample points and collecting data, photos and videos in the field, she added.
Even everyday communications among forestry's dispersed offices throughout the state — from DNR's office in Madison to the forestry headquarters in Rhinelander to the division's numerous statewide service center offices — are getting improved technology to help them communicate. A new "telepresence" video conferencing system will help facilitate interaction among forestry employees.
"We have great staff developing innovative tools to help staff, partners and the public – that's pretty exciting," Pike said.
Tech helps beat the heat of fire season
Many of the technologies in use at the DNR cross over between divisions and from internal to external uses. The Individual Forest Fire Reporting System (IFFRS) is a good case study for this, Pike said.
As its name implies, the IFFRS, an internal tool, allows for rapid reporting of wildfire events by DNR dispatchers across the state. Fire resources (staff and equipment) from throughout the agency can be managed more efficiently because of access to real-time information.
Especially in spring, when fire season ramps up "from snow melt to when vegetation greens up," Pike added, dispatch centers and the DNR command center in Madison can use large touchscreen monitors to view fire occurrences and resource allocation using the IFFRS technology. Staff statewide also have access to this information from their computers.
In addition, some fire activity data is available for external viewing via the DNR's fire activity web page. Here, the public can see information on active and past wildfires — including fire name, total acreage and cause, if known, and prescribed burns happening that day — as well as learn the latest on conditions that might affect those with burn permits such as when it's too dry to burn. The public can see real-time fire activity and burning restrictions by visiting Fire management.
"This lets the public know there are fires happening around the state," Pike said. "It helps with prevention, it helps with awareness, it helps with communication."
Data collections aid conservation
The DNR's Bureau of Natural Heritage Conservation is another program whose day-to-day work, both internally and externally, has been greatly aided by the use of technology.
Preserving Wisconsin's native animals, plants and landscapes is the mission of the NHC and the program works to make use of all tools at its disposal, including — and, these days, maybe especially — digital tools. The ability to input and access data regarding the state's endangered and threatened species can go a long way toward helping in their conservation.
The Natural Heritage Inventory (NHI) is one way the NHC does this. Established by the state Legislature in 1985, the inventory program keeps track of the status of rare species and natural features and communities statewide. Over time, this data has become much more digitally based, now curated by a team of mapping specialists and data managers, and offers the most comprehensive source of rare species information for Wisconsin.
NHI data is updated regularly and can be used for such purposes as research, master planning and land management with an eye toward species protection. Wisconsin property owners have access to the NHI's Public Portal to help with land use planning that may impact resources. DNR staff can access the full NHI database for their work and non-DNR partners can enter into a licensing agreement to access data. For details, check Wisconsin's Natural Heritage Inventory.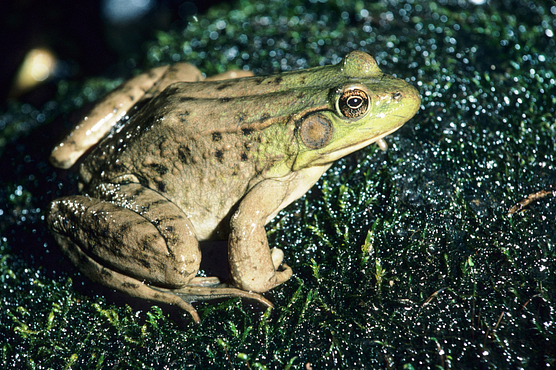 © DNR FILES
Also falling under the realm of the NHC is the Aquatic and Terrestrial Resources Inventory. The ATRI program collects data from projects in the Wisconsin Citizen-based Monitoring Network and a variety of statewide surveys. Birds, bats, turtles, frogs and toads, rare plants and more are part of this data collection, with public involvement not just encouraged but a necessity. For information, see Wisconsin's Aquatic and Terrestrial Resources Inventory.
The Wisconsin Breeding Bird Atlas II is another project involving efforts of the DNR and citizen-based monitors, along with partner organizations. This field survey, which just completed the fourth of five seasons, relies more heavily than ever on digital tools for entering data.
When completed in 2019, WBBA II will create a database of valuable information on birds breeding in the state, available online as well as in an atlas printed form. Find details, including how to volunteer, at Join the flock.
Still a PAL, but digital
Speaking of atlas information, it's a good time to mention the PAL atlas — Public Access Lands. This tool can be used to make the most of Wisconsin's thousands of acres of public lands. There is the 465-page printed atlas, of course, but users also can find this same information at their fingertips in the form of a digital interactive mapping application.
Locate places from state parks, trails and natural areas, to publicly accessible rivers and lakes to hunting lands and much more. Search for spots based on chosen activities such as hiking and biking, and download and save maps for use anytime. There are even new features to PAL including information on locations of historic shipwrecks.
Find information and access the atlas data at Public access lands map.
The PAL atlas is like so much else at DNR — going digital in a big way. Thousands of documents, both current and historic, are now digitized and available for internal and external use, from reports and guidebooks to technical information to planning documents to study results and analysis.
Just imagine the paper that once piled up to create these documents. Now, users inside and outside the agency can access and download this vast amount of information with just a few clicks.
Even this magazine has found its ways to embrace technology. A monthly e-newsletter, News & Reviews, now supplements our quarterly print publication, and story archives are available online dating back to the inception of the magazine in 1977, when it took over for the Wisconsin Conservation Bulletin. Find links to this wealth of content at Wisconsin Natural Resources magazine.
It's all part of how the DNR is finding success and forging ahead — into the next 50 years and beyond.
THERE'S A MAP FOR THAT
In 1978, the Wisconsin Legislature directed DNR to create an inventory with maps to show all areas of the state's wetlands acreage. The first Wisconsin Wetlands Inventory was completed in 1984 using aerial photography to identify and map wetland types and locations.
These days, wetland maps are among a spectacular amount of mapping and geospatial data available digitally from the DNR. Geographic information systems (GIS) technology has transformed mapping beyond what anyone likely would have thought possible when the wetlands inventory was first ordered 40 years ago.
All sorts of maps are now available digitally. These aren't the paper maps of yore that were often hard to read and always impossible to refold. These are what can, without hyperbole, be called digital extravaganzas of information.
Applications such as FFLIGHT and TROUT use mapping and GIS data to make hunting and fishing easier, as mentioned in the main story, which also covers several ways the DNR incorporates data and digital mapping tools in its work. But there are so many other uses that make this area of technology relevant and highly valuable to the DNR and its customers.
Public users can go to Maps and GIS to start mining these geospatial riches, generally accessible by desktop browser, tablet or smartphone.
Click here for data on dam safety, floodplain analysis, fish management and other categories in the Surface Water Data Viewer. Click there for information on the current air quality statewide. Click yet again for maps showing chronic wasting disease data or for information from the Lakes and Aquatic Invasive Species Mapping Tool.
If it's recreation opportunities you seek, look no further. Want spots for a family-friendly hike? Public shooting ranges, boat access or shore fishing sites in Wisconsin? Details on the Lake Michigan State Water Trail for paddling? Private forest lands open for public recreation? These interactive mapping applications have you covered.
In addition, the DNR's GIS Open Data Portal, a free resource, offers access to a wealth of other GIS data developed and maintained by the agency. Interactive maps available through the portal are found in categories including Parks and Recreation, Water, Environmental Protection, Managed Lands, Fish and Wildlife, Land Cover/Vegetation and more.
There's no end to the ways in which mapping applications and GIS data can help DNR reach and serve the people of Wisconsin.
Andrea Zani is managing editor of Wisconsin Natural Resources magazine.