Night Sky Viewing
Wildcat Mountain State Park
Wildcat Mountain State Park is an excellent location to experience the awe and wonder of a truly dark sky! Take in the grand views of the night sky from the Upper Picnic Area Observation Point or wander under the stars on the Starlight Trail just north of the park amphitheater. See the property map for more information. Several astronomy programs are also offered throughout the year at the park.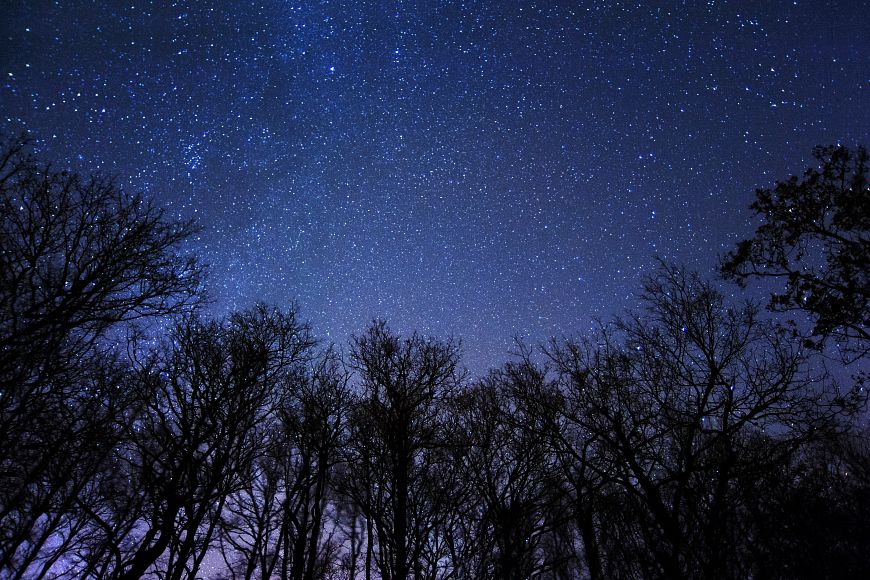 Dark Sky Park Application
Wildcat Mountain State Park, the Kickapoo Valley Reserve (KVR) [exit DNR] and the Mississippi Valley Conservancy are working together to designate the 13,300 acres of Wildcat, KVR and Tunnelville Cliffs as Wisconsin's second International Dark Sky Park. The International Dark-Sky Association awards this distinction to "land possessing an exceptional or distinguished quality of starry nights and a nocturnal environment that is specifically protected for its scientific, natural, educational, cultural heritage and/or public enjoyment."
The application process requires a sky quality survey, lighting inventory and management plan, community partners, and education and outreach. Creating a Dark Sky Park leads to a healthier community and ecosystem and includes the financial benefits from tourism and reduced energy use. Most importantly, however, we are preserving our heritage of starry skies for the enjoyment and awe of current and future generations.