Water Recreation
Whitefish Dunes State Park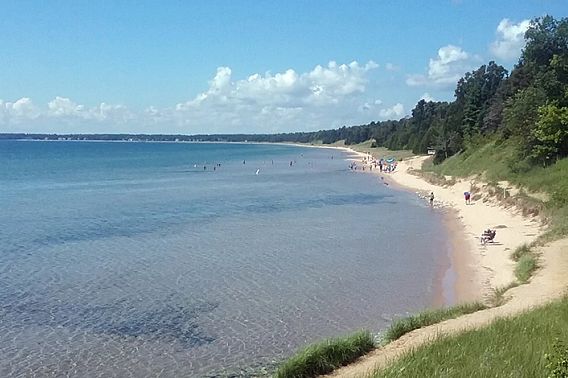 © DNR Photo
Whitefish Swimming and Lake Michigan
Swimming is available in Lake Michigan. Please use caution. No lifeguards are present.
Please remember that no campfires, glass, grills or metal detectors are allowed on the beach.
Lake Michigan can produce dangerous rip currents [exit DNR]. These currents are most serious when large waves are present. Rip currents typically occur within 200 yards of the ramp leading to the beach. Signs and buoys identify this area. If caught in a rip current, swim parallel to shore. Rip currents are seldom wider than 30 feet.
Boating, canoeing and kayaking
There is no boat launch at the park. Users of small watercraft or floatation devices should be aware of the wind conditions on Lake Michigan. Strong west winds can blow watercraft away from the shoreline. Parents, watch your children at all times. Rubber rafts and other boats require personal floatation devices.