Volunteer Opportunities
Wisconsin State Park System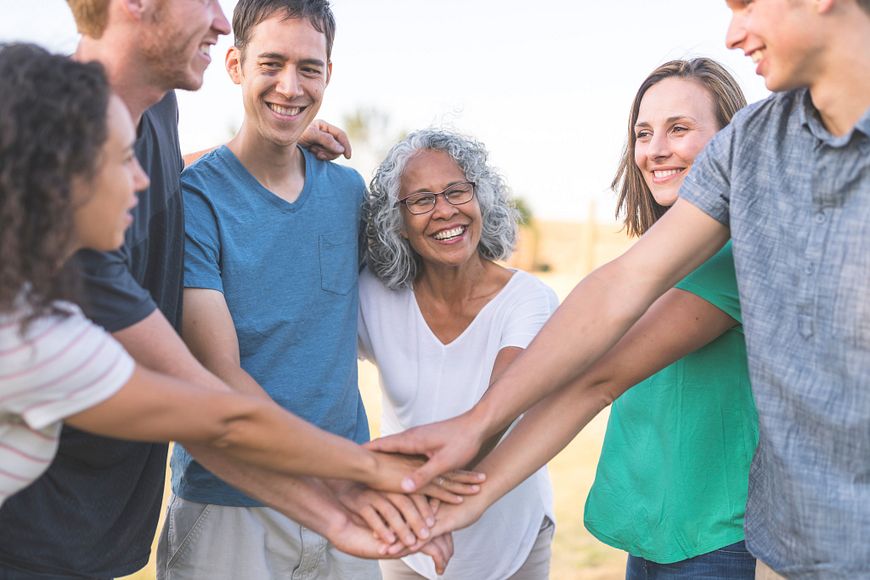 Find Volunteer Opportunities
Volunteers may donate their time for what their schedule allows. Whether you're volunteering for a few hours at a property workday, or for a couple of weeks as a campground host, your service makes a world of difference.
To see all our volunteer openings and to apply online, please see our Volunteer Impact System website [exit DNR].
Apply to Volunteer: If you are interested in volunteering with the Wisconsin State Park System you can apply anytime. Volunteers are encouraged to apply online with the Volunteer Impact System. However, you may also complete and mail a Volunteer Application Form (2500-106) [PDF] to the location where you wish to volunteer. You can find more information about all our properties and mailing addresses through our Find a Park webpage.
Ways To Volunteer
The Wisconsin State Park System has a wide variety of volunteer options available at properties across the state. Our volunteer opportunities are listed in the Volunteer Impact System [exit DNR]. Some of the different ways you can volunteer in the state park system include:
Volunteer At A Workday
Clean up park grounds, picnic areas, campgrounds and facilities.
Plant trees, remove invasive species and do prairie and habitat restoration.
Build and maintain new and existing trails.
Enhance pollinator and rain gardens.
Assist staff in building picnic shelters, kiosks and other property facilities.
Do carpentry, remodeling or other construction projects.
Volunteer As A Campground Host
Stay at a campsite at the campground and volunteer a few hours a day.
Greet and assist campers with information about the park and facilities.
Assist in daily campground operations and set an example by being a model camper.
Clean campsites, bathrooms and facilities and assist with light maintenance.
Dispense park information and assist with campground programs.
Enjoy the company of other campers and make sure that they enjoy their stay.
Volunteer As A Naturalist Or Nature Center Host
Present property-interpretive and educational programs such as campfire talks, nature walks, multi-media shows, living history programs and evening programs.
Lead school group programs on-site.
Conduct public workshops or classes.
Conduct nature events in campgrounds, on park trails and at park facilities.
Support park staff in educational programming.
Greet visitors arriving at the Nature Center.
Answer questions about the environment, exhibits and the property.
Volunteer In A Visitor Center
Greet visitors and provide brochures, maps, program schedules and answer questions.
Assist park visitors with vehicle admission stickers, campsite registration and state trail passes.
Staff a visitor center information desk or gift shop.
Help coordinate special events.
Help design and prepare exhibits, displays and bulletin boards.
Help market and advertise park programs.
Provide newsletters, brochures, fact sheets and information about the local area.
Adopt-A-Trail  
Take part in the Adopt-A-Trail program by officially adopting a trail in a state park system property.
Provide trail support and clean-up.
Perform as crew members on trail construction, renovation and maintenance.
Assist with the control of invasive species and the planting of native species.
Report any trail obstructions or hazards.
Sponsors are recognized for their support with a sign posted at the trailhead
Other Ways To Volunteer
Schedule A Service Project
Have a group? Contact one of our properties to schedule a service project for your group, organization or business.
Join A Friends Group
A Friends Group is a group of people who have an interest in Wisconsin's natural resources and who volunteer their time, services, and support in order to enhance Wisconsin's state park properties. These groups have a formal nonprofit partnership with the state park system.