OutWiGo!
Wisconsin State Park System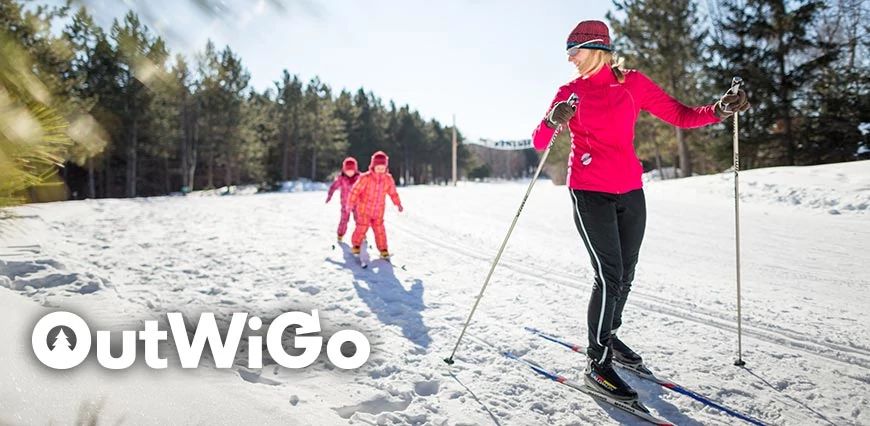 OutWiGo (pronounced: Out We Go) is a statewide initiative encouraging everyone to improve their health and wellness by getting out and active outdoors.
OutWiGo Green - Saturday, May 13, 2023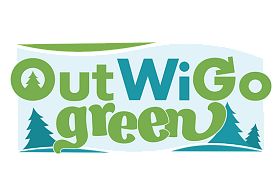 Join Wisconsin State Park System staff and friends for a day of adventure, learning and celebrating in the outdoors. OutWiGo Green is a unique outdoor recreation and conservation event set in Wisconsin's beautiful Kettle Moraine State Forest - Southern Unit. From group hikes, bike rides, paddling, rock climbing, nature crafts and more, this day of fun is fit for OutWiGo-Getters of all ages, experience levels, and abilities. Bring friends and family or fly solo. Learn more about this event on our OutWiGo Green webpage.
Run for the Trees: Happy Little 5K - April 22-28, 2023
We partner with the Michigan DNR for the 2023 Run for the Trees: Happy Little 5K [exit DNR].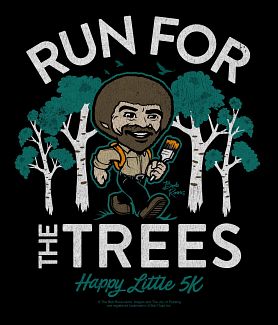 This annual event is inspired by Bob Ross, the American painter, art instructor and television host of the PBS show "The Joy of Painting", and his love of the outdoors.
Runners, walkers, hikers and rollers can complete their 5K anywhere outdoors anytime between April 22-28, 2023. Wisconsin State Parks and Forests are a great place to complete your 5K!
This event is an excellent opportunity to get some exercise and protect our natural resources at the same time. Race proceeds support tree planting and forest protection efforts - such as invasive plant and forest pest management and early detection surveys - in state parks.
The $34 registration fee includes a Keepsake Happy Little T-shirt, Commemorative Bib Number and Finisher's Medal.
Sign up for the 2023 Happy Little Trees 5K! [exit DNR].
Check Out Wisconsin State Parks at Your Library
Starting Tuesday, Nov. 1, 2022, library card holders can check out a daily admission pass from participating libraries. The passes will be valid for free admission for one vehicle at any state park, forest or recreation area where admission is required.
Along with the day pass, the cardholder will receive an informational kit of state park system materials and maps, a Wisconsin Explorer book, stickers, accessibility information and more. The goal of the pilot program is to expand access to Wisconsin state park system properties to new visitors. Each of the 20 libraries will receive 50 daily passes available for one-time use. Participating libraries include:
Argyle Public Library, Beloit Public Library, Deer Park Public Library, Edgerton Public Library, Farnsworth Public Library (Oconto), Franklin Public Library, Grantsburg Public Library, Hales Corners Public Library, Hedberg Public Library (Janesville), Irvin Young Memorial Library (Whitewater), Kenosha Public Library, McMillan Public Library (Wisconsin Rapids), Mercer Public Library, North Shore Public Library (Glendale), Oak Creek Public Library, Platteville Public Library, Sherman & Ruth Weiss Community Library (Hayward), Shorewood Public Library (Milwaukee), Wauwatosa Public Library and Winter Public Library.
Not sure where to explore? Check out the properties within one hour of each participating library

[PDF]

.
Check Out Wisconsin State Parks At Your Library is a collaborative effort between the DNR, Wisconsin Association of Public Libraries and the Wisconsin Department of Public Instruction. Nicolet Federated Library System and Southwest Wisconsin Library System underwrote the day passes cost. This pilot program ends on March 1, 2023. Download the Check out Wisconsin State Parks at your Library Poster [exit DNR] for ways to participate and support the program.
Where to explore
Looking to recharge at one of Wisconsin's state park properties? Check out our groomed cross-country ski trails, great places for snowshoeing and hiking, sledding hills and other hidden gems on one of our winter exploration maps below.
OutWiGo Winter Exploration Maps
Accessibility at Wisconsin State Parks
See our map of accessible trails, campsites, cabins, adaptive equipment, fishing piers and more at Wisconsin's state park properties.
You can also find new places to explore on our Find-a-Park page.
OutWiGo Newsletter
To stay in touch with what's going on in the Wisconsin State Park System, subscribe to the OutWiGo email newsletter highlighting current happenings in Wisconsin state park system properties.
Past Newsletter Issues
Nature Discovery Kits
Download our nature discovery kits and start exploring!
Be an OutWiGo-Getter!
OutWiGo-Getters are people who love to get outdoors and are active in Wisconsin state parks.
Visit our Facebook and Instagram pages and show us how you OutWiGo by tagging your outdoor adventures with #OutWiGo.
OutWiGo for everyone
The Wisconsin DNR is committed to providing exceptional outdoor recreation opportunities for people of all abilities. Open the Outdoors is your resource for information on recreation opportunities available for individuals with disabilities.