OutWiGo!
Wisconsin State Park System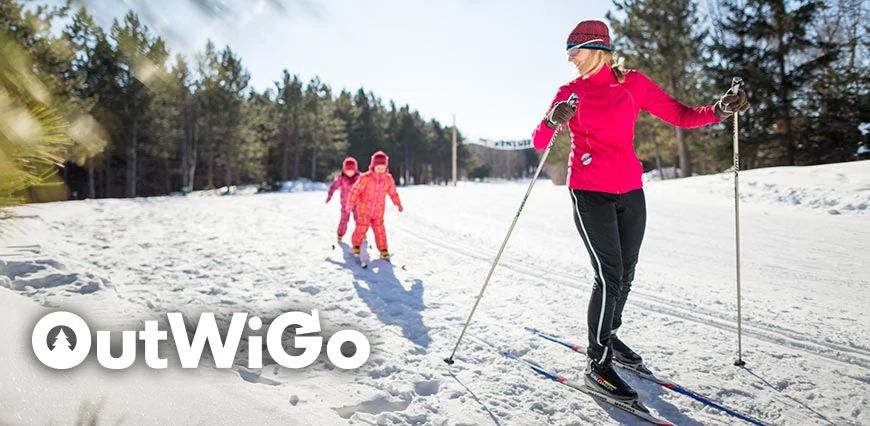 OutWiGo (Out We Go) is a statewide initiative encouraging everyone to improve their overall health and wellness by getting out and active in the outdoors.
Where to explore
Looking to recharge at one of Wisconsin's state park properties? Check out our groomed cross-country ski trails, great places for snowshoeing and winter hiking, sledding hills and other hidden gems on one of our winter exploration maps below. 
OutWiGo Winter Exploration Maps
Accessibility at Wisconsin State Parks
See our map of accessible trails, campsites, cabins, adaptive equipment, fishing piers and more at Wisconsin's state park properties.
You can also find new places to explore on our Find-a-Park page.
Nature Discovery Kits
Download our nature discovery kits and start exploring!
Be an OutWiGo-Getter!
OutWiGo-Getters are people who love to get outdoors and active in Wisconsin state parks.
Visit our Facebook and Instagram pages and show us how you OutWiGo by tagging your outdoor adventures with #OutWiGo.
OutWiGo for everyone
The Wisconsin DNR is committed to providing exceptional outdoor recreation opportunities for people of all abilities. Open the Outdoors is your resource for information on recreation opportunities available for individuals with disabilities.