Water Recreation
Devil's Lake State Park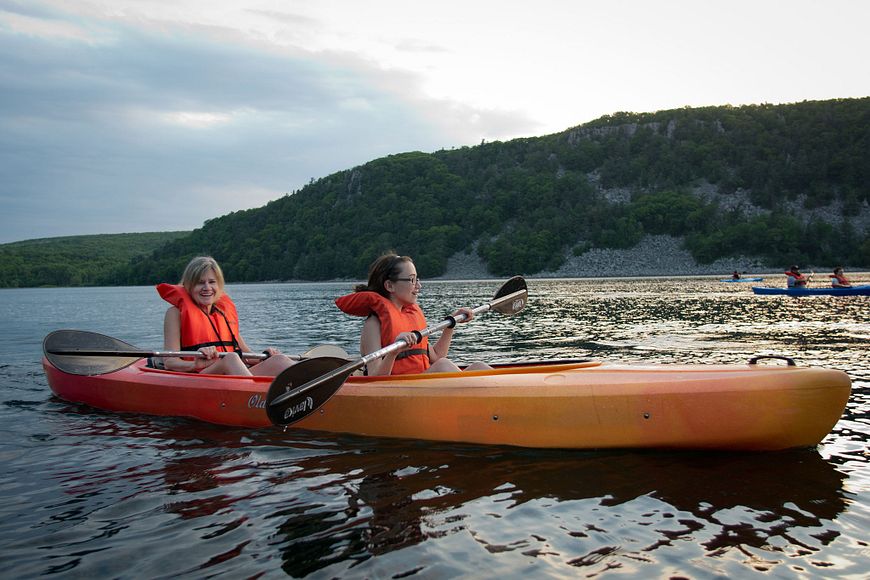 Photo by Wisconsin DNR.
Canoeing, Kayaking and Boating
Two no-fee boat landings are available at the park; on the north shore near the Chateau and along Park Road between the north and south shores.
Only electric motors are allowed. Watercraft may be rented at the park's concession areas. A specially adapted kayak is available for use by people with disabilities. Life preservers are required for each occupant in all boats, including rubber rafts.
Swimming
There are two beaches, one at each end of the lake, totaling 3,300 feet in length. Each beach has a bathhouse. Lifeguards are not provided.
Swimmer's itch is reported here almost every year. Signs will be posted near the swimming areas when the organisms that cause it are present. If you swim in Devil's Lake in early summer, rub briskly with a towel right after leaving the water. Showering may also help.
SCUBA Diving
Scuba diving is popular at the park. Diving flags are required. Never dive alone.