FOR IMMEDIATE RELEASE: 2023-10-23
Purchase Your Sturgeon Spearing License By Oct. 31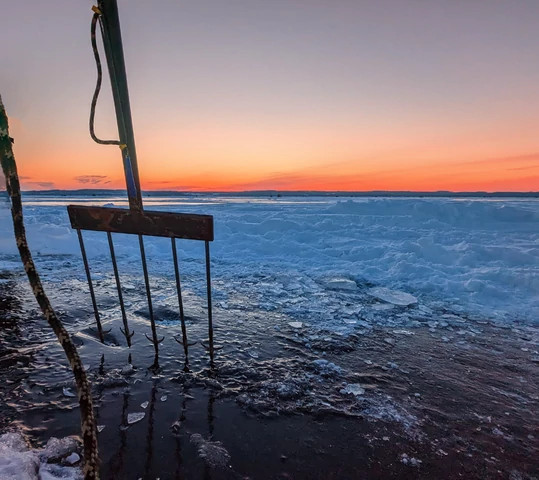 Photo credit: Emily Ingbretson
OSHKOSH, Wis. – The Wisconsin Department of Natural Resources (DNR) reminds all spearers interested in harvesting a lake sturgeon from Lake Winnebago during the 2024 sturgeon spearing season to purchase their license before Oct. 31, 2023.
While there are unlimited licenses available for Lake Winnebago, the Upriver Lakes fishery (lakes Poygan, Butte des Morts and Winneconne) is managed by a preference point system and lottery, limited to 500 permitted spearers. Applicants for an Upriver Lakes tag have already been authorized for the 2024 season and have until the start of the spearing season to purchase a license. Upriver tag applicant winners cannot also purchase a tag for Lake Winnebago. 
Both residents and non-residents can purchase a license through the Go Wild system or at any license sales location. All license holders must be a minimum of 12 years old. Military personnel home on leave during the spearing season and youth who will turn 12 between Nov. 1, 2023 and the last day of the 2024 spearing season do not need to purchase their license before the Oct. 31 deadline.
These license sales help fund a variety of sturgeon management activities on the Winnebago system.
The 2024 sturgeon spearing season will open on Feb. 10, 2024 and will run for a maximum of 16 days or until any of the pre-determined harvest caps are met.
Additional season information and the 2024 sturgeon spearing regulations can be found on the DNR's sturgeon spearing webpage.