FOR IMMEDIATE RELEASE: 2023-07-11
830-Acre Fire In Waushara County 99% Contained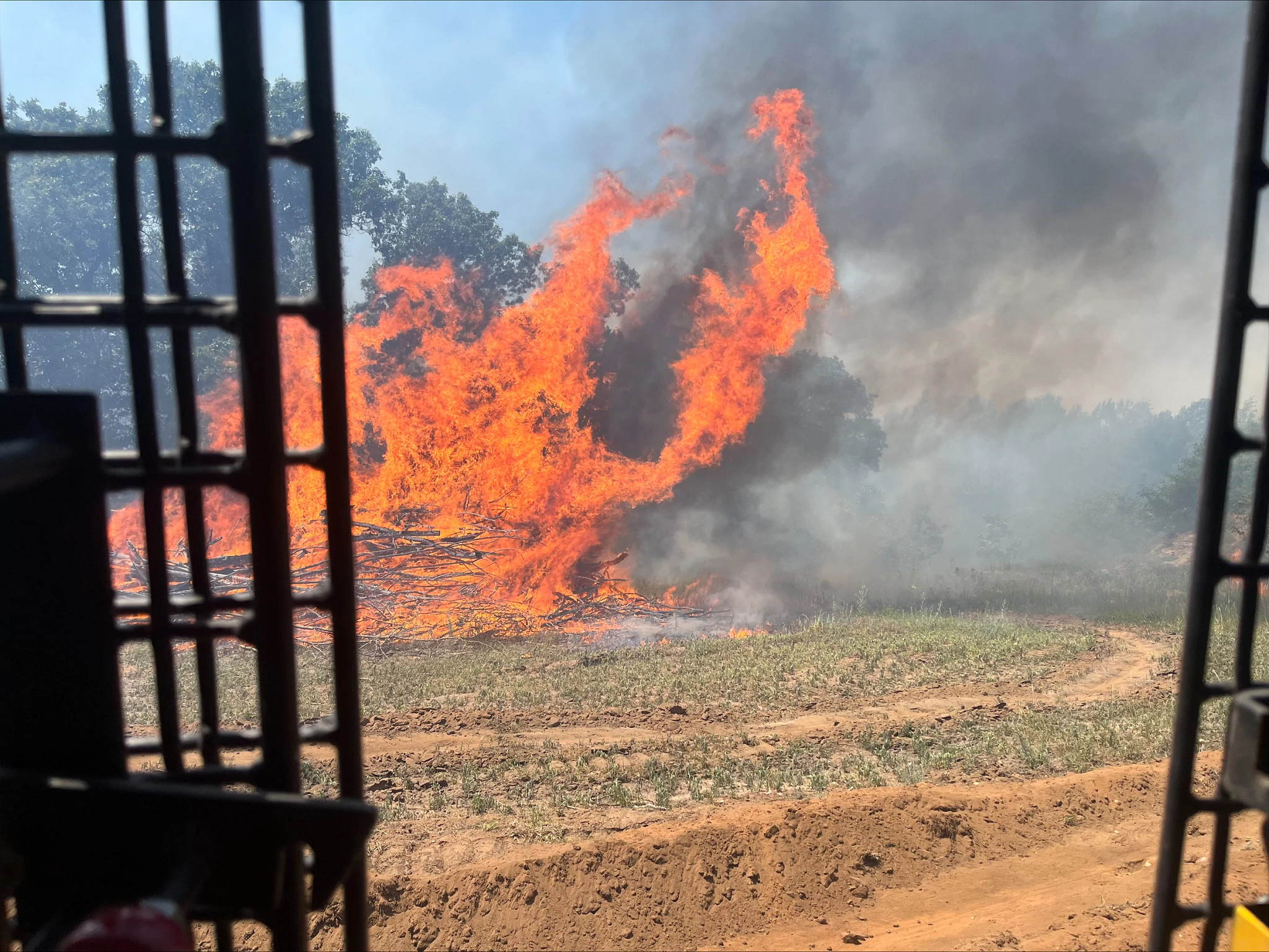 Photo credit: Wisconsin DNR
COLOMA, Wis. – The Wisconsin Department of Natural Resources (DNR) fire crews and local agencies are on the scene of the now roughly 830-acre Pallet Fire in Waushara County, southeast of Coloma. The fire is 99% contained.
Three primary structures and 17 secondary structures have been lost. The cause of the wildfire is debris burning.
Previous reports have stated various sizes; the update to 830 acres is based on the use of infrared/satellite technology and location points taken on the ground used to help get a more accurate depiction of the size of the fire. The fire size will be updated as more information is available.
Officials say the Pallet Fire travelled northeast and burned in pine and mixed hardwoods along Cumberland Avenue and north of Hwy 21. Fire officials on scene indicated erratic fire behavior due to gusty winds and drought conditions, along with reports of torching with fire moving into the crowns of the trees. Several spot fires occurred ahead of the fire and were suppressed and monitored.
DNR fire suppression resources and local fire departments are on the scene, continuing suppression efforts and providing structure protection. Eight firefighters have been treated for injuries and released.
DNR Incident Management Team staff continue to operate at the command post located at the Coloma Fire Department. Waushara County Emergency Management and local law enforcement agencies are also on the scene. Alliant Energy is working to restore power in the area.
Almost no rain was received in the fire perimeter overnight, so fire conditions remain active today. Drought, warm temperatures and low relative humidity are still forecasted, but winds are expected to be lighter today.
Fire danger remains high across many parts of the state due to these conditions. Campfires, ashes from fireplaces, outdoor grills, smoking, chainsaws, off-road vehicles or other small engines have the potential to throw a spark, ignite a fire and spread quickly. Please use extreme caution and avoid burning until conditions improve.
For the most current fire situation and evacuation information, follow the DNR on Facebook and Twitter, or check current fire danger, wildfire reports and burning restrictions on the DNR website.