FOR IMMEDIATE RELEASE: 2023-06-29
Help Stop The Spread Of Aquatic Invasive Species
Great Lakes Landing Blitz June 30 - July 9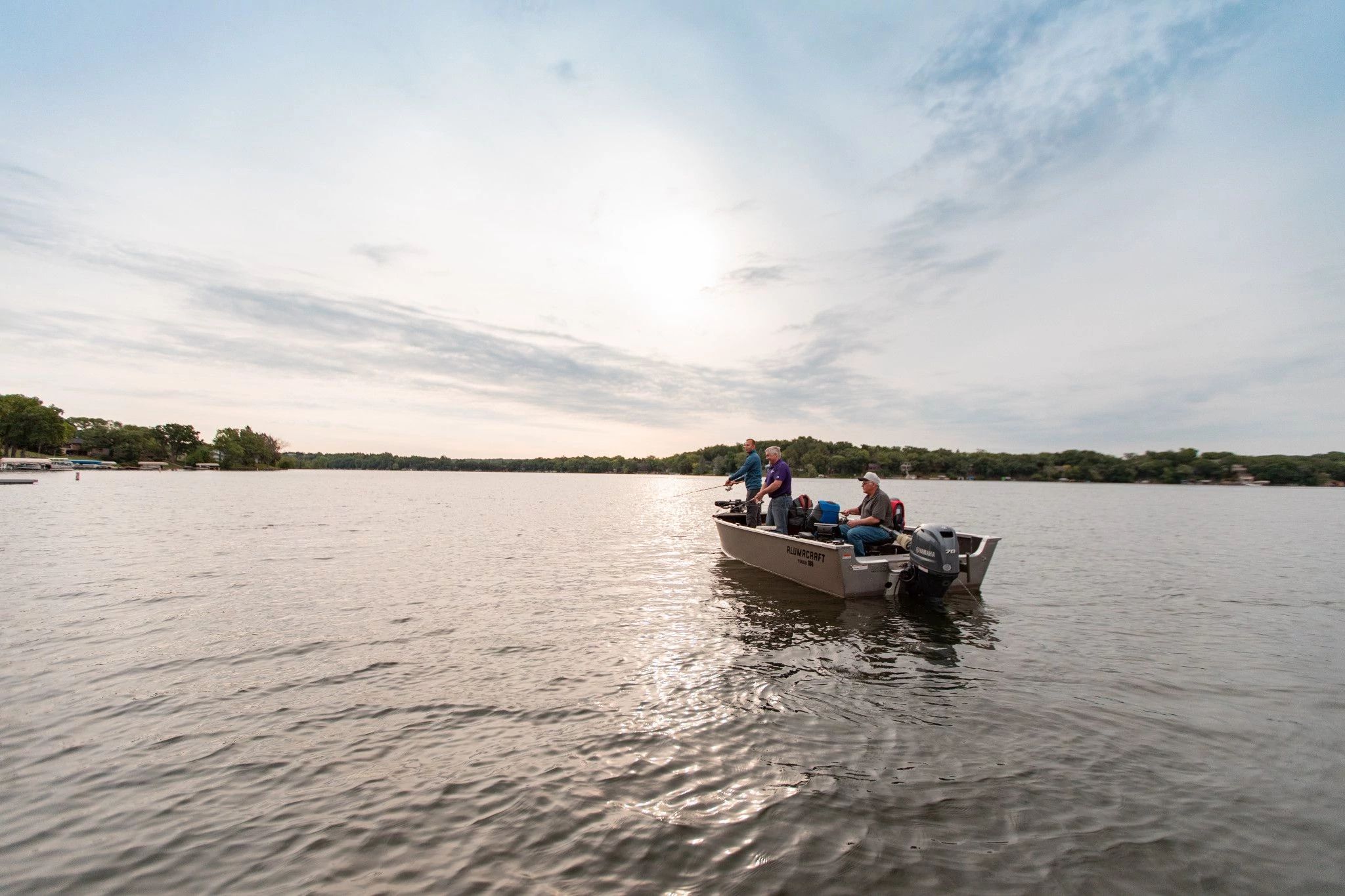 Photo credit: Travel Wisconsin
MADISON, Wis. – The Wisconsin Department of Natural Resources (DNR) reminds boaters to help stop the spread of invasive plants and animals in our waters as part of the Great Lakes Landing Blitz.
Starting this summer, Wisconsin's long-running Clean Boats Clean Waters Landing Blitz is now a part of the Great Lakes Landing Blitz. The effort is a collaboration of all of the Great Lakes states and provinces to educate boaters that simple clean-up steps and draining water from the boat and live wells can help to prevent the spread of aquatic invasive species (AIS).
From June 30-July 9, many boaters in Wisconsin will be greeted at landings and access points by volunteers and regional aquatic invasive species prevention partners. Clean Boats Clean Waters boat inspectors will give out a brand-new red, white and blue boat trailer sticker with a graphic showing all of the places where plants, tiny animals and potentially contaminated water can hide on a boat and trailer. 
"It only takes a minute to remove plants, animals, mud or debris from boats, trailers and equipment and to drain all water from bilges, livewells and bait buckets," said Erin McFarlane, the Statewide Clean Boats Clean Waters Educator with Extension Lakes. "These simple steps help keep invasive species from hitching a ride from one lake or river to another."
Every boater and angler has a role to play in protecting Wisconsin's lakes and rivers. Everyone should follow these prevention steps, required by Wisconsin state law, to help prevent the spread of aquatic invasive species in our waters:
Inspect boats, trailers and equipment
Remove all attached aquatic plants and animals
Drain all water from boats, vehicles and equipment, including livewells and buckets containing fish
Never move plants or live fish away from a waterbody
Dispose of unwanted bait in the trash
Buy minnows from a Wisconsin bait dealer
Additionally, only use leftover minnows when fishing with them on the same body of water. They can be used on other waters only if no lake or river water or other fish have been added to their container.
To learn more about invasive species and their impacts on Wisconsin's waters and economy, visit the DNR's invasive species webpage.