FOR IMMEDIATE RELEASE: 2023-06-27
Multi-Day Air Quality Advisory Issued
Most Significant Impact This Season Across All Of Wisconsin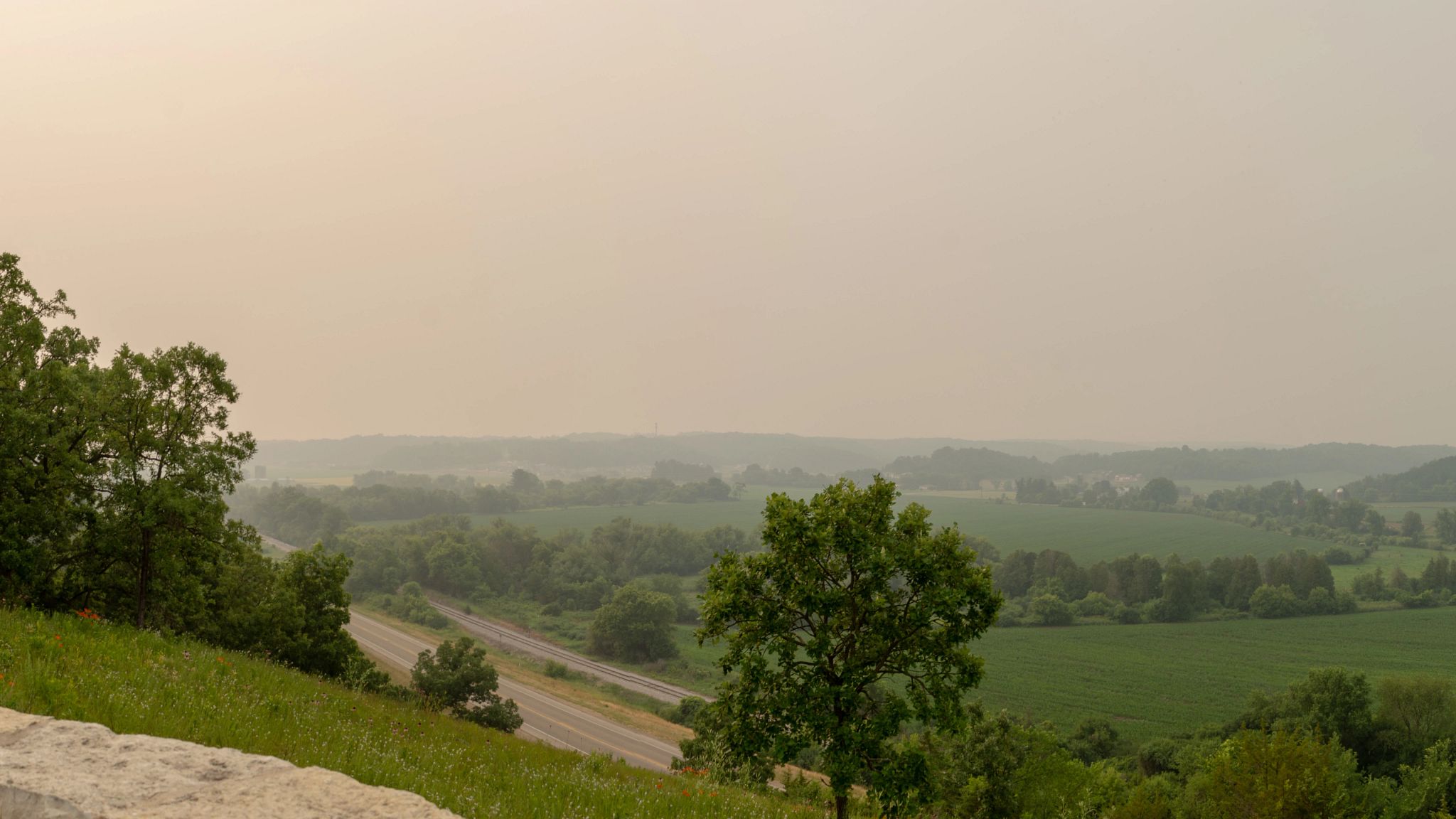 Photo credit: Wisconsin DNR
MADISON, Wis. – The Wisconsin Department of Natural Resources (DNR) reminds the public of a multi-day air quality advisory due to another round of smoke from Canadian wildfires. The current advisory is in effect through noon on Thursday, June 29. The most significant air quality and health impacts are anticipated between noon on Tuesday, June 27 and noon on Wednesday, June 28.
This is a dynamic situation, and conditions may change rapidly over the next few days. It is important to pay close attention to the air quality in your area and take action, especially if you don't feel well.  
During this air quality advisory, the DNR and the Wisconsin Department of Health Services (DHS) recommend that everyone keep outdoor activities light and short. Watch for symptoms like coughing and shortness of breath as a sign to take a break or move indoors.
Sensitive groups, which include people with heart or lung disease, older adults, children, those who are pregnant, and those who work outdoors – should consider moving all events inside. 
Protect Yourself From Wildfire Smoke
The best way to avoid wildfire smoke is to stay indoors. Be sure to:
Close windows and doors.
Run A/C on recirculate.
Use an indoor air purifier.
If you must spend time outside during wildfire smoke events:
Check air quality conditions before leaving the house and throughout the day.
Avoid or limit exercising outdoors.
Consider wearing an N-95 mask, especially if outdoors for an extended period.
Stay Informed
The DNR offers a variety of ways to stay up-to-date on the current air quality.