FOR IMMEDIATE RELEASE: 2023-05-18
Peninsula State Park Selected As A 2023 Leave No Trace Spotlight
One Of 20 Sites Nationwide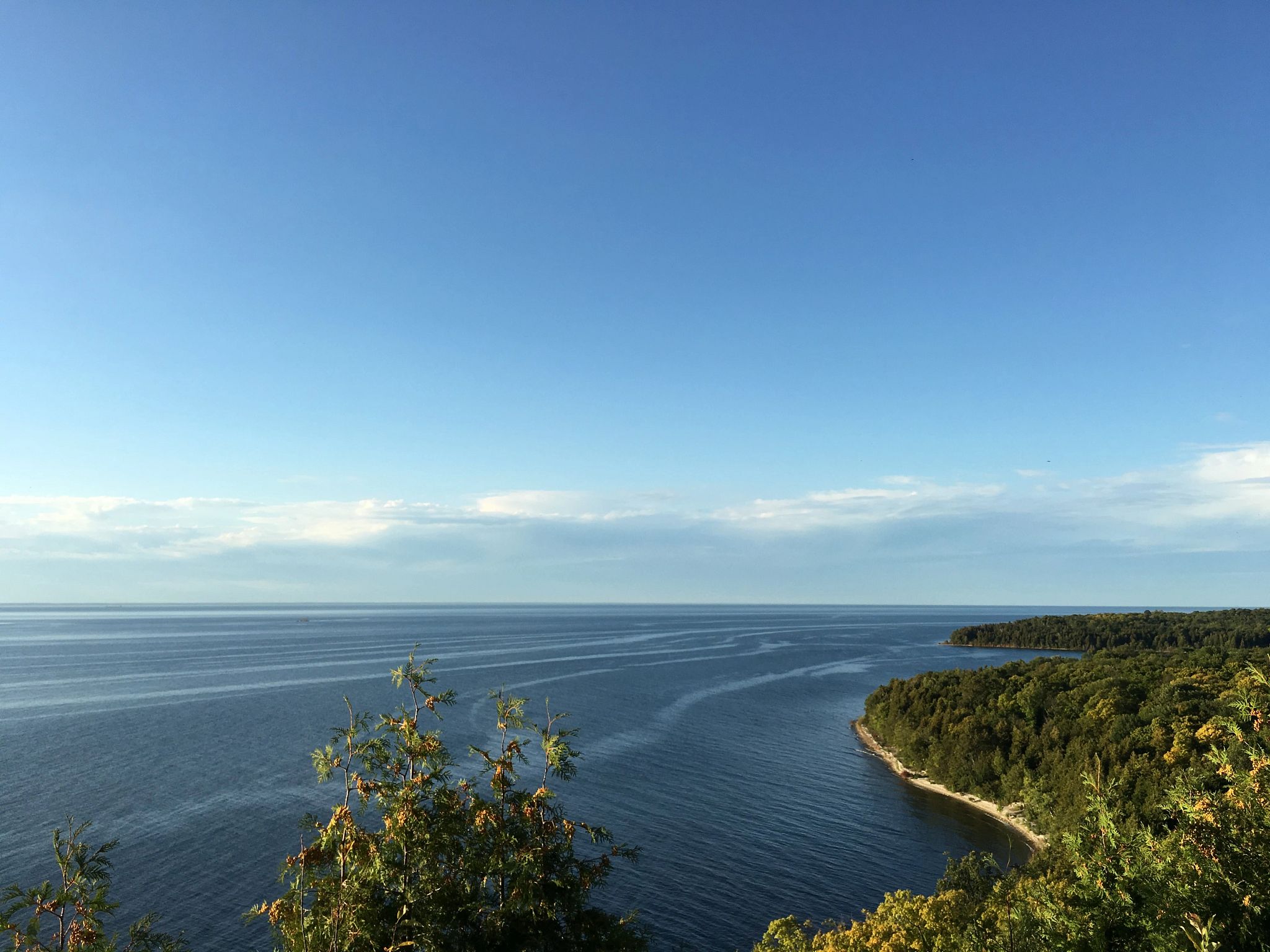 Photo credit: Wisconsin DNR
MADISON, Wis. – The Wisconsin Department of Natural Resources (DNR) is pleased to share that Peninsula State Park has been selected as a 2023 Spotlight site by the Leave No Trace organization.
To celebrate the designation, representatives from the Subaru/Leave No Trace Traveling Team, Destination Door County and DNR staff will host a series of events June 8-10 to highlight the park and provide information on sustainable practices.
The spotlight site designation is a part of Leave No Trace's initiative to shine a light on communities rising to meet the challenge of record use of outdoor spaces. Sites are nominated for the spotlight by local land agencies or community groups. Peninsula State Park is one of 20 sites selected nationwide, each with unique environmental challenges.
"Leave No Trace ethics are an essential aspect of responsible outdoor recreation and a powerful reminder of our role as stewards of our parks like Peninsula State Park," said Krista Lutzke, DNR Natural Resources Educator. "In places like Door County where natural beauty abounds, maintaining the delicate balance between recreational use and environmental stewardship becomes even more crucial."
Often called Wisconsin's most complete park, Peninsula State Park offers 8 miles of Door County shoreline, bike trails, a summer theater, an 18-hole golf course and more than 460 campsites. The park's bluffs are part of the Niagara Escarpment, a line of limestone cliffs that travel from Wisconsin through Ontario, Canada and end near Niagara Falls in New York.
EVENT DETAILS
The DNR encourages people of all ages to attend. Vehicle admission to the park is required for entry.
Thursday, June 8
Leave No Trace Spotlight Social | 4 – 8 p.m.
Stop by the Fish Creek Lot in Peninsula Park to meet the Leave No Trace team and State Parks Leadership. Kick back with yard games, and enjoy dinner and drinks from Backbone Food Truck and Sway Brewing Co.
Friday, June 9
Leave No Trace Pop-Up At Eagle Tower | 11 a.m. – 4 p.m.
Visit Eagle Tower to ask questions, win prizes and learn more about Leave No Trace and Door County. Peninsula State Park educator staff will be on hand to share information on the Niagara escarpment and the endemic species found within this specialized habitat. 
Naturalist Guided Hikes At The Sentinel Trail | 1 p.m. and 3 p.m.
A park naturalist will lead short, guided hikes along the Sentinel Trail, sharing about native tree species and Leave No Trace ethics.
Campfire Safety 101 At White Cedar Nature Center | 7 p.m.
Join the Leave No Trace team and Warden Courperus for "Campfire with the Warden'' at the White Cedar Nature Center amphitheater. We will cover campfire safety and the importance of Leave No Trace ethics. Enjoy s'mores while learning about campfire best practices.
Saturday, June 10
National Get Outdoors Day Stewardship Workday
At Nelson's Point | 8 a.m. – noon
It has been a few years since Peninsula was able to coordinate a large-scale volunteer event, so we are thrilled to organize the Leave No Trace Spotlight Stewardship Workday. All interested individuals can join in. By blazing a new trail and helping clean up the park, we will make a positive difference in the community and help to improve our natural environment, and access to new areas at the same time. No experience is necessary. All necessary tools and equipment will be provided; volunteers are only asked to bring enthusiasm, some comfortable clothes and a reusable water bottle.