FOR IMMEDIATE RELEASE: 2023-03-16
Celebrate Spring With The Latest Issue Of Wisconsin Natural Resources Magazine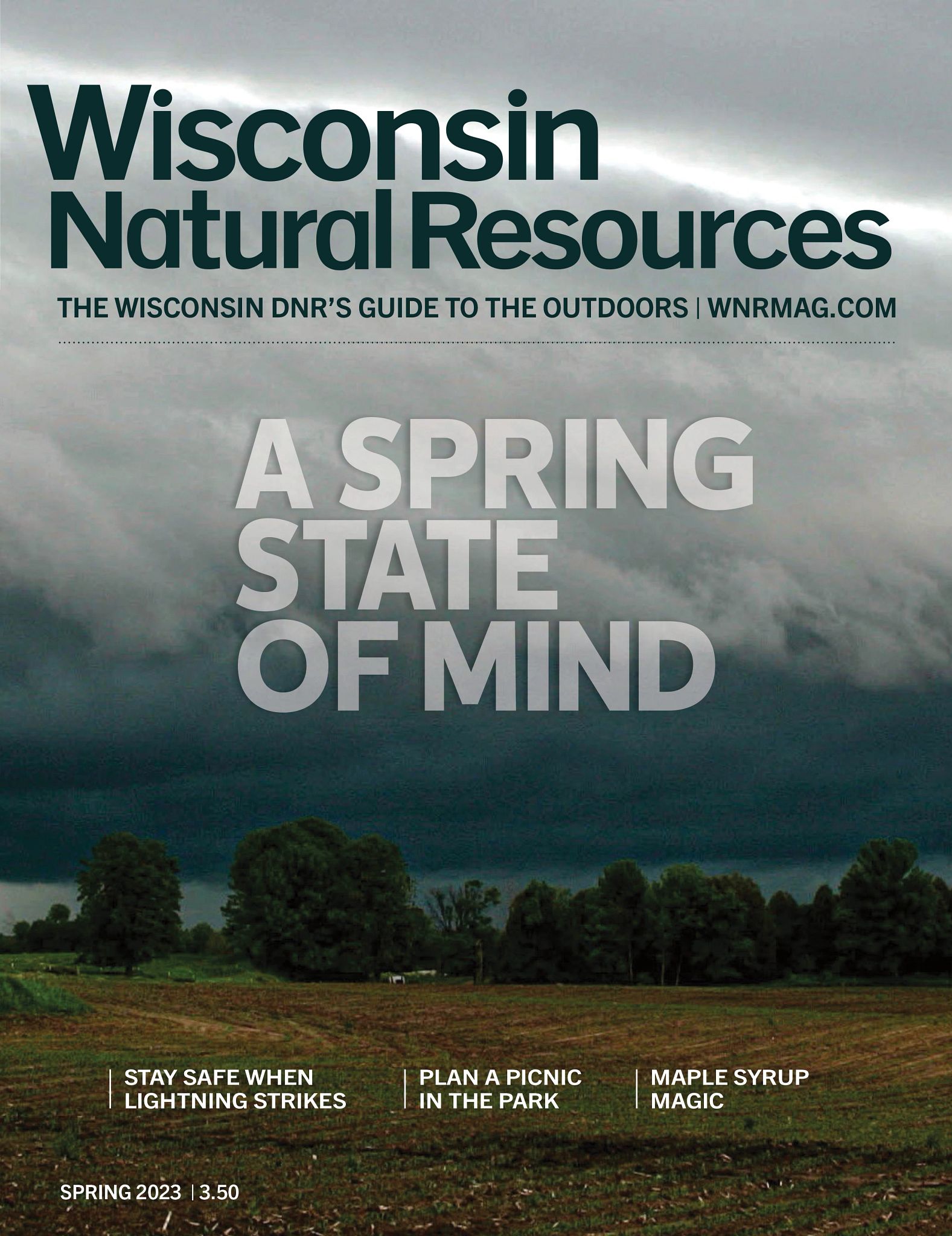 Photo credit: Jeffrey Phelps
MADISON, Wis. – The Wisconsin Department of Natural Resources (DNR) today announced the Spring issue of Wisconsin Natural Resources magazine is now available in print and online.
The latest issue features a variety of stories to help everyone settle into a spring state of mind, including a deep dig into the importance of mud, tips for planning the perfect picnic and the sweet magic behind tapping maple syrup.
Those ready to enjoy the warmer weather will find suggestions for beautiful Wisconsin state parks to explore for a quiet outing, plus spring safety tips for boating and staying safe when lightning strikes. For the little ones, this issue's Kid's Corner shows how to make a rain gauge to help mini-weather forecasters monitor rainfall amounts this spring.
Spring showers bring wildflowers and native pollinators to life; learn more about growing a native wildflower garden to help our small but mighty pollinators. Spring weather also sparks mating season for many wild animals, including wild turkeys. Read about how the wild turkey recovery effort led to our thriving population in Wisconsin, where they're now scratching in the forests and strutting through suburbs.
Find these stories and so much more in the Spring issue of Wisconsin Natural Resources magazine.
Subscribe now to receive four issues of the Wisconsin Natural Resources print edition for $8.97. Call 1-800-678-9472 or sign up online at wnrmag.com.