FOR IMMEDIATE RELEASE: 2022-11-17
ADA-Accessible Yurt Now Open For Reservations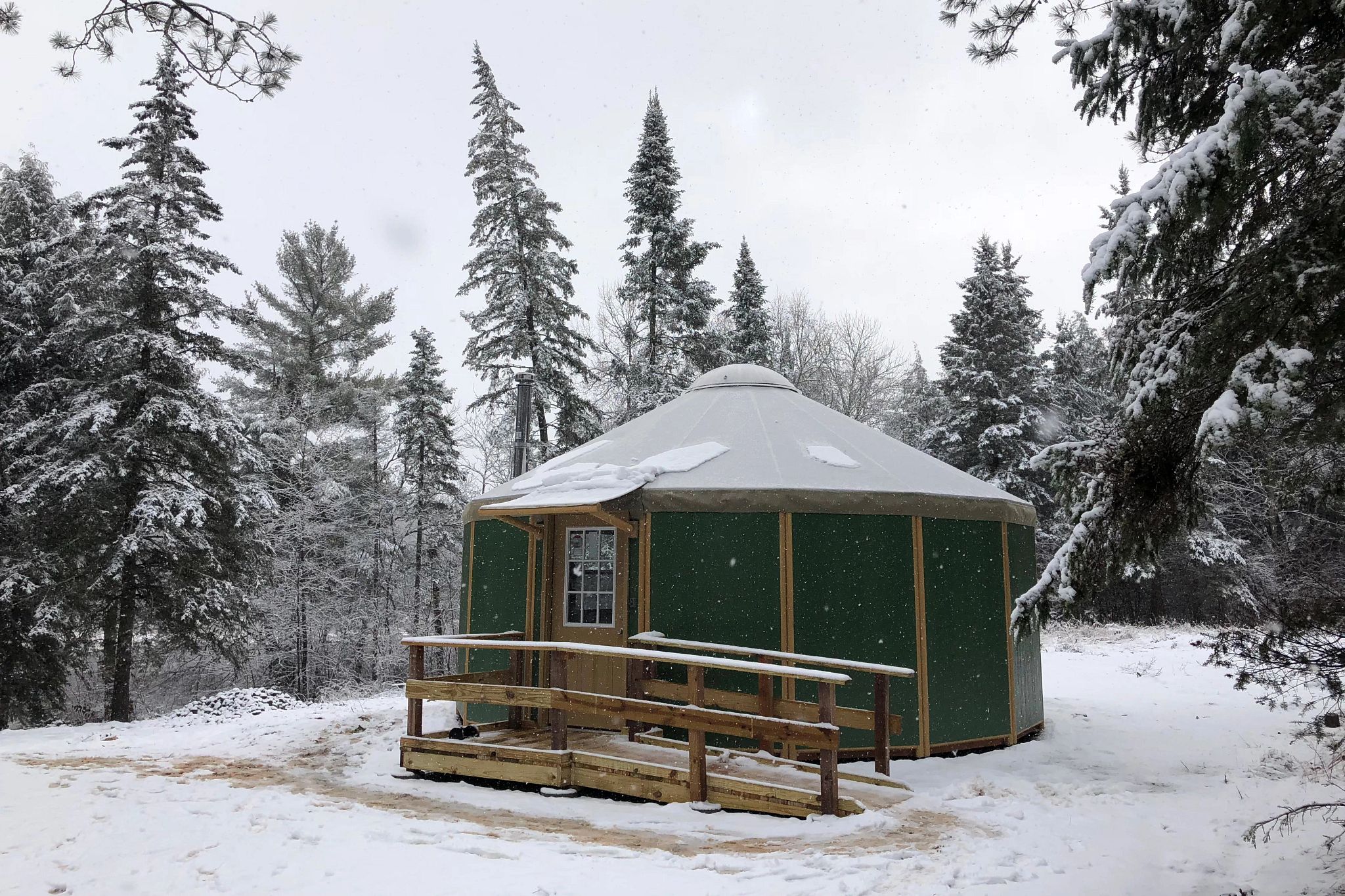 MADISON, Wis. – The Wisconsin Department of Natural Resources (DNR) today announced the opening of an ADA-accessible yurt for hunters in the Flambeau River State Forest in Sawyer County.
The ADA-accessible Elk Ridge yurt was paid for through a Pittman-Robertson Wildlife Restoration Act (PR Act) grant and is exclusively available to hunters until Nov. 30. It will reopen on May 1 for the spring turkey seasons and then, from June 1 through Aug. 31, the yurt is reservable for all recreation purposes.
"It will be so nice to allow people to enjoy such a unique opportunity while staying in the Flambeau River State Forest. The yurt will provide an experience to enjoy nature, hunting, fishing, relaxing and most of all to create lasting memories," said Maggie Lorenz, Flambeau River State Forest Property Manager.
The yurt offers nearby access to hunter walking trails and a carry-in canoe/kayak launch on the Flambeau River. The yurt can also be accessed directly from the Flambeau River, as it is just upstream from Dix-Dox Landing. Amenities include:
bunkbeds
one ADA-accessible bunk
wood-burning stove
bear-proof food storage box
enclosed vault toilet
fire pit
outdoor game pole for processing
In addition to the Elk Ridge yurt construction, the PR Act grant also helped DNR staff complete more than 140 different access improvement projects at 75 state properties, including:
upgrading over 100 parking areas
improving 57 miles of roads
upgrading 200 miles of hunter-access trails
building new hunting blinds
upgrading dams for impoundments that support waterfowl
creating habitat for game birds through 3,000 acres of rotational grazing projects
The PR Act grant is funded through firearm and ammunition purchases. The funds translate into approximately 540,000 acres of improved hunter access across Wisconsin.
More information on the PR Act and the Wisconsin Habitat Partnership Fund can be found on the DNR's website. Additionally, Elk Ridge yurt reservations can be made on the DNR's reservation webpage.