FOR IMMEDIATE RELEASE: 2022-10-25
Reminder: Get Your Sturgeon License By Oct. 31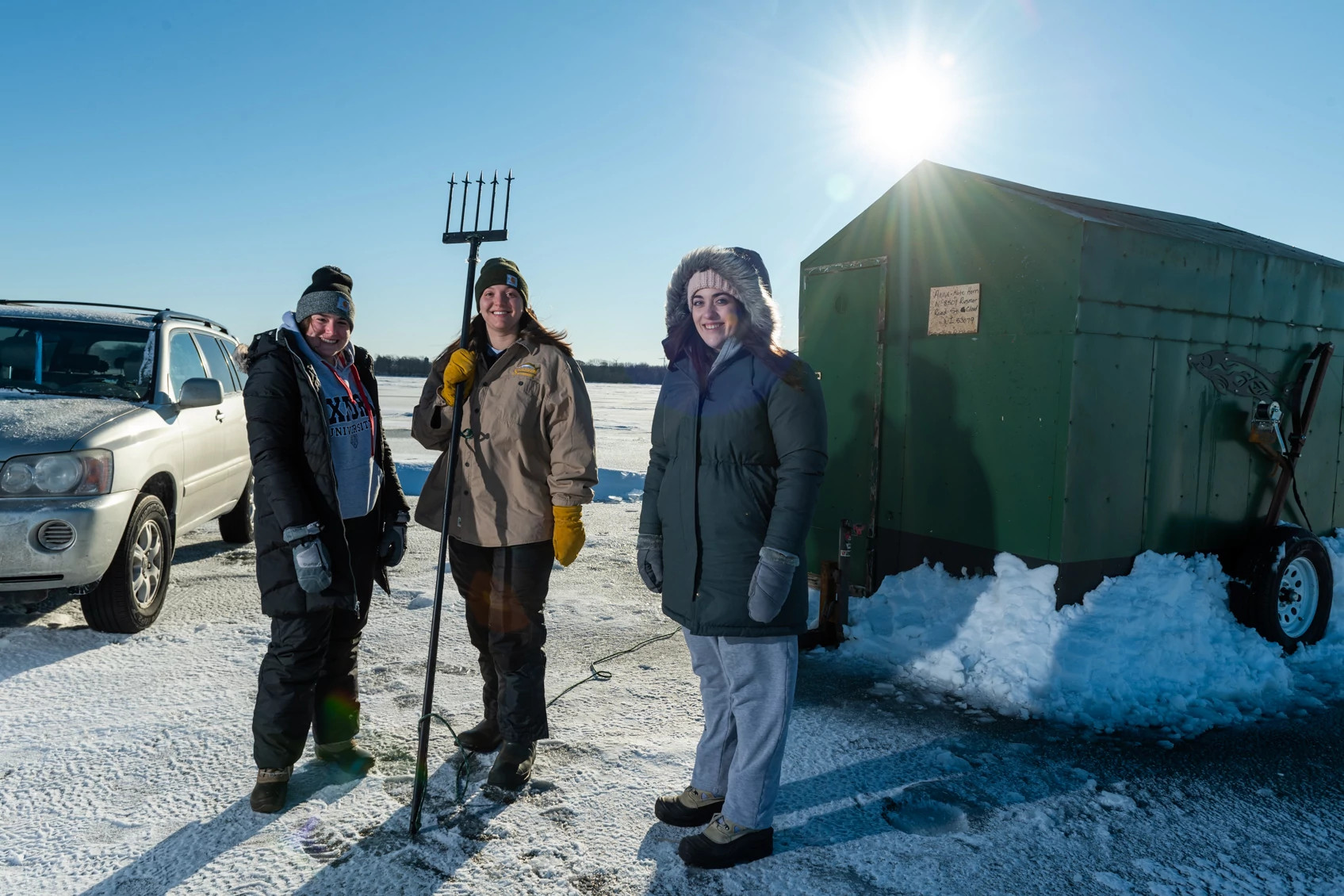 Photo credit: Wisconsin DNR
OSHKOSH, Wis. – The Wisconsin Department of Natural Resources (DNR) reminds those interested in sturgeon spearing that they have until Oct. 31, 2022, to purchase a license for the 2023 Lake Winnebago sturgeon spearing season. The season opens Feb. 11, 2023, for Lake Winnebago and the Upriver Lakes of Butte des Morts, Winneconne and Poygan.
The season will run for a maximum of 16 days or until any of the pre-determined harvest caps are reached.
During the season, some spearers use technology, like underwater cameras, to help them harvest a sturgeon. As a result of previously expressed concerns, and at the direction of the Wisconsin Conservation Congress and Winnebago Sturgeon Advisory Committee, the DNR considered additional regulations on technology used during spearing and conducted a survey.
Support for using technology during spearing has grown substantially since this issue first arose. Based on the most recent survey results, the DNR has decided to not move forward at this time with any additional restrictions on technology during the spearing season. As always, the DNR will continue to closely monitor the sturgeon population and harvest during the spearing season.
Both resident and nonresident licenses can be purchased through the GoWild system or at any license sales location. The sale of sturgeon spearing licenses funds a variety of sturgeon management activities on the Winnebago system.
All license holders must be at least 12 years old. Licenses for the Lake Winnebago spear fishery must be purchased before Oct. 31, 2022, except for military personnel home on leave during the spearing season and youth who will turn 12 between Nov. 1, 2022, and the last day of the 2023 spearing season.
While there are unlimited licenses available for Lake Winnebago, the Upriver Lakes fishery is managed by a preference point system and limited to 500 permitted spearers. Applicants already authorized for an Upriver Lakes tag for 2023 have until the start of the spearing season to purchase a license but cannot purchase one for Lake Winnebago.
More information on harvest trends and management for the Lake Winnebago sturgeon fishery can be found on the DNR's sturgeon spearing webpage.