FOR IMMEDIATE RELEASE: 2020-12-02
Cherish Wisconsin Outdoors Fund Reaches $1 Million
Fund Supports Habitat Management On State Lands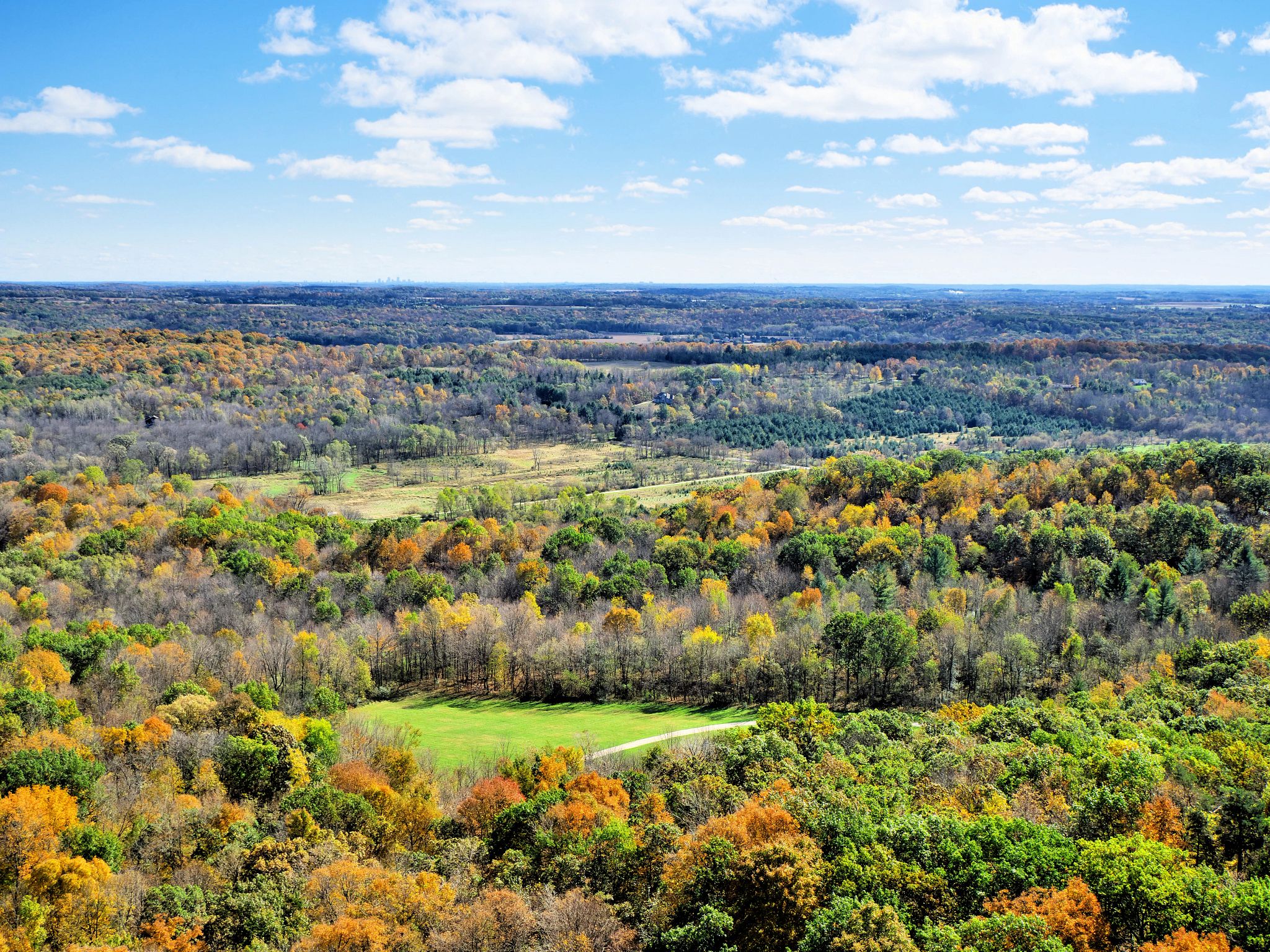 Photo credit: Wisconsin DNR
MADISON, Wis. – The Wisconsin Department of Natural Resources (DNR) reached a major milestone of a $1 million endowment fund that provides permanent funding for habitat management projects on land owned or managed by the agency.
Created in 2012 by an act of the Wisconsin State Legislature, the Cherish Wisconsin Outdoors Fund is an endowment that provides a permanent source of funding to care for Wisconsin's public lands for generations to come. The Legislature established the fund to protect, restore, and improve habitat for Wisconsin's plants and animals.
"The growth of the Cherish Fund illustrates the importance that Wisconsinites place on access to public lands and the investment in the future of our natural resources," said DNR Deputy Secretary Beth Bier. "Public lands pay dividends for generations to come."
The Cherish Fund is an opportunity for people to invest in the public lands and waters where they recreate. The fund is held by the Natural Resources Foundation of Wisconsin, a public nonprofit 501c3 organization. In addition to major donations from individuals and businesses, the fund is also supported by donations made when people purchase a hunting or fishing license through the DNR's GoWild! system, or through donations made on CherishWisconsin.org. Of the 4 million annual license purchasers, approximately 1% choose to donate, with an average donation of $5.
Wisconsin has 1.5 million acres of publicly owned forests, prairies, parks, streams and lakes. Over the past two decades, the increased demand for conservation lands to recreate on has outpaced the growth in the state's capacity to manage these lands, according to Keith Warnke, DNR Fish, Wildlife and Parks Division Administrator.  
"The use of Wisconsin's public lands has increased in recent years, and so have barriers to keeping them healthy, thriving and pristine," Warnke said. "Addressing unprecedented challenges such as invasive species and increased flooding requires more resources. To ensure these lands are available, viable and continue to benefit our economy, we must work together to properly manage them."
The ongoing COVID-19 pandemic has contributed to a recent surge of interest in spending time outdoors. Wisconsin state parks, trails and forests have seen a 15% increase in attendance with more than 19.5 million visitors from January to October in 2020.
"The Cherish Wisconsin Outdoors Fund is a gamechanger for Wisconsin's public lands and waters and the people who enjoy them," said David Clutter, Executive Director of the Natural Resources Foundation of Wisconsin. "More and more people are seeking high-quality places to recreate, and we're realizing just how much our state parks, natural areas, forests, prairies, lakes and streams enrich our lives."
For every $1 million in the endowment, approximately $50,000 or about 5% per year will be distributed for land stewardship. Previously funded sites include the Lawrence Creek Fish and Wildlife Area, the Tyrone Tract of the Lower Chippewa River State Natural Area, Bluff Creek and Clover Valley Fen State Natural Areas in the Southern Kettle Moraine State Forest.
Projects are selected by a stakeholder group including organizations such as Backcountry Hunters and Anglers, Friends of Wisconsin State Parks, Natural Areas Preservation Council, Pheasants Forever, Rocky Mountain Elk Foundation, Ruffed Grouse Society, Trout Unlimited, Wisconsin Bird Conservation Partnership, Wisconsin Conservation Congress, Wisconsin Waterfowl Association and the Wisconsin Wildlife Federation.
Examples of future projects that may receive funding include improving habitat and forest health, controlling invasive species, the restoration of wetlands, grasslands, forests and migratory bird habitat along migration pathways or the placement of lunker structures to improve fish spawning habitat, including both game and rare fish and aquatic invertebrates.
"The Cherish Wisconsin Outdoors Fund exists so we can start now to ensure the future enjoyment of our lands, waters and wildlife," said Caitlin Williamson, Director of Conservation Programs for the Natural Resources Foundation. "The fund will last lifetimes because our precious lands and waters must last lifetimes. When you support the fund, you support our public lands — now and forever."
The public can donate to the fund through the DNR's GoWild! licensing system, online through the CherishWisconsin.org website or by mailing a donation made to the Natural Resources Foundation of Wisconsin, ATTN: Cherish Wisconsin, 211 Paterson St. Suite 100, Madison, WI 53703.
# # #
The Natural Resources Foundation of Wisconsin is a nonprofit organization that connects generations to the wonders of Wisconsin's lands, waters and wildlife through conservation, education, engagement and giving. Since 1986, the foundation has contributed more than $8 million to public and private conservation efforts to protect the lands, waters, and wildlife of Wisconsin. For more information visit  www.WisConservation.org.