Peninsula State Park Candlelight Event
-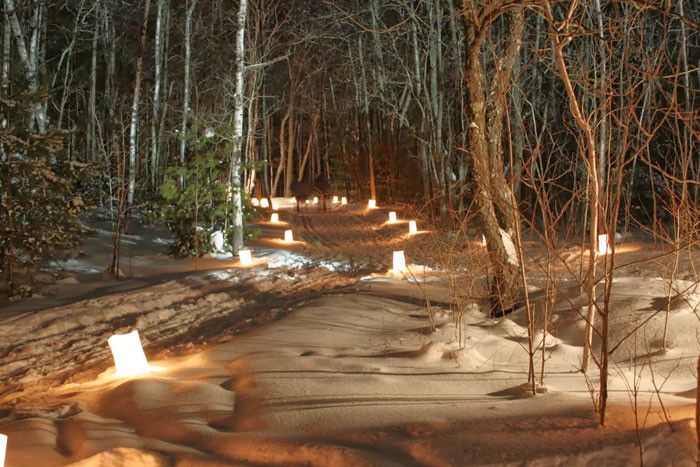 Description
Join us for a Candlelight Event at Peninsula State Park on Saturday, Feb. 4 from 5-8 p.m. After skiing, hiking or snowshoeing, warm yourself by the bonfire and enjoy treats available at the warming shelter. 
Enter at Highland Road (one mile off of Fish Creek at Highway 42 and County Road A intersection) at 9769 Highland Rd, Fish Creek. The event is free, but a 2023 Wisconsin State Park annual vehicle admission sticker or a $5.00 Special Event vehicle admission fee is required per car. A ticket voucher is also required for each vehicle that wishes to attend the event. Vouchers are available first come, first served. Limit one per person at the time of pickup. Vouchers may be picked up at the Peninsula State Park office starting Jan. 4, 2023 and prior to 3:30 p.m. on Friday, Feb. 3, 2023 to ensure access to the event. Office hours are generally 8 a.m. – 3:30 p.m. Carpooling is encouraged. Please call ahead at 920-868-3258 to ensure vouchers are still available. Ticket vouchers will specify the admission time and must be presented at the gate for access. Entrants should arrive during the time frame specified. Ticket voucher time frames:
5:00 to 6:00 PM, Max 100 cars with reservation

6:00 to 7:00 PM, Max 75 cars with reservation

7:00 to 8:00 PM, Max 75 cars with reservation (Entrance gate discretion. Late skiers/ hikers must start by 7:30 p.m.)
In the event of severe weather, this event will be canceled. For current conditions, call 920-868-3258. NO PETS, please.