Outside in Wisconsin
Black River State Forest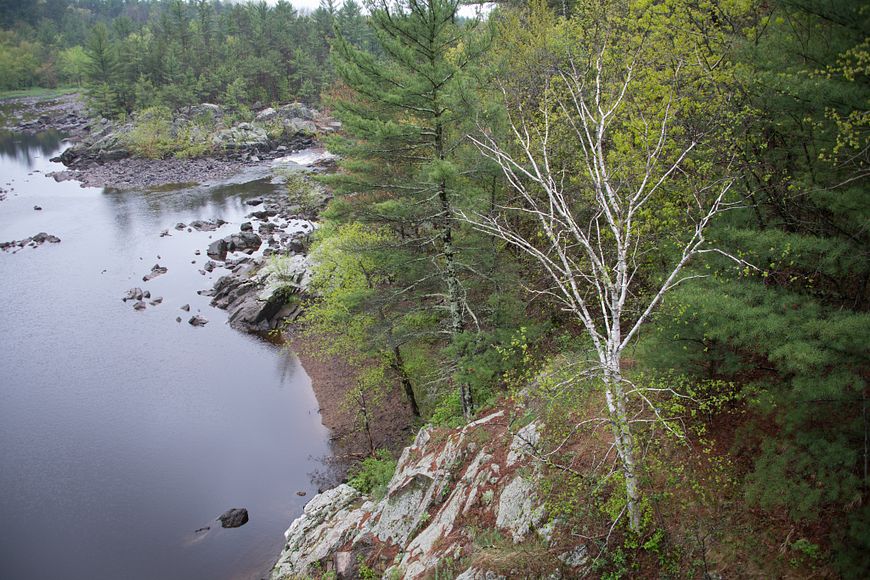 RENA JOHNSON/NATIONAL ASSOCIATION OF STATE FORESTERS
E. M. Griffith, Wisconsin's first state forester, said the main reason for establishing forest reserves in Wisconsin was to preserve the flow in the state's important rivers. The DNR's new chief state forester, Heather Berklund, is featured in this issue and emphasizes the partnership of forests and water resources. It's no coincidence the word "river" appears in the name of four state forests, she noted.
Among them is the Black River State Forest, set in Jackson County near Black River Falls. Two forks of the Black River flow through the 68,000-acre forest of pine and oak woods interspersed with towering sandstone rock formations that provide river vistas like the one shown above.
Visitors will find many recreational opportunities, including camping — with 97 campsites available May through October — hiking trails, canoeing, hunting and ATV riding. Anglers have plenty of opportunities to wet their lines at boat landings and fishing piers with access to the forest's lakes, flowages and the namesake Black River.
Check the website for information and vehicle admission sticker requirements throughout the forest — Black River State Forest.