Travel Resources
From Birkie to business: Outdoor recreation provides a foundation for economic activity
Sara Meaney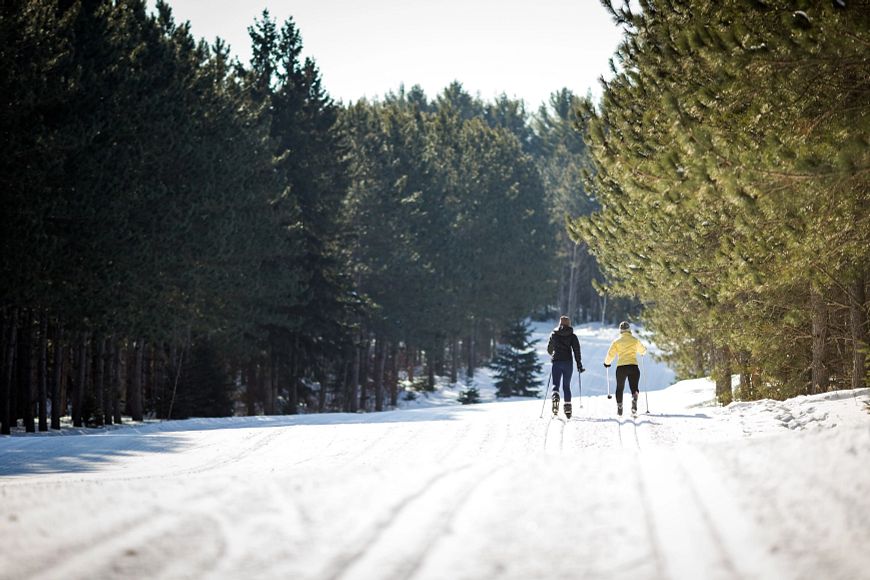 ©TRAVEL WISCONSIN
When the snow starts to fall, excitement builds in our household, and I quickly begin checking the Wisconsin Snow Report on TravelWisconsin.com [EXIT DNR] for trail conditions.
You see, I recently rekindled my joy for cross-country skiing and challenged myself to participate in the American Birkebeiner last winter. The anticipation of joining thousands of other skiers to take part in North America's largest ski race reinvigorated my appreciation for getting outside and enjoying the beauty and amenities of Wisconsin winters.
I raced the 15-kilometer Prince Haakon on a beautiful Wisconsin winter day. Spirits were high among my fellow skiers and the trails pristine. I inched my way across the finish line with mixed feelings of exhaustion and pride for participating in a global tradition that has grown to be such a large event right here in my home state.
With adrenaline still coursing, I entered the finish chute. Never did a bowl of hot homemade chili and a cold Wisconsin beer taste so good!
As I joined my family at the finish, I looked around to see so many happy families partaking in the festivities, enjoying the local cuisine and attractions, and sharing family time — with every cottage, cabin and hotel booked within miles of Cable and Hayward.
Our family represented just six of the nearly 40,000 people drawn to the area for the annual Birkebeiner events. Collectively, spending on lodging, dining and entertainment during the extended Birkie weekend injects an estimated $4 million into the northwest Wisconsin economy, according to race organizers.
Even in the winter, outdoor recreation is a boon to tourism and generates economic impact for Wisconsin communities — from cross-country skiing and snowshoeing to snowmobiling and ice fishing.
A recent report by Headwaters Economics shows outdoor recreation is a top driver of  Wisconsin's economy year-round. It contributes $7.8 billion to the state's gross domestic product.
From the manufacture and sale of goods, to services rendered by guides and outfitters, to outdoor festivals, events and sports such as golf and tennis, outdoor recreation is a diverse sector in Wisconsin. Its impact is amplified by the spending on gas, food and lodging that happens when outdoorists travel to partake in these activities.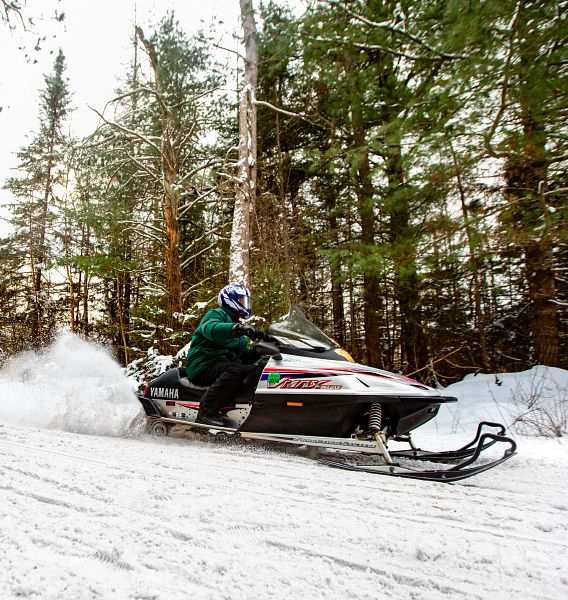 ©TRAVEL WISCONSIN
AWE-INSPIRING ASSETS 
In fact, outdoor recreation is a top reason for traveling in Wisconsin, thanks in large part to our state's abundant natural spaces.
The Department of  Tourism works with Longwoods International to collect traveler data. In 2016 and 2017, the outdoors was the No. 1 reason, other than to visit family or friends, that travelers cited for visiting Wisconsin.
While I may be biased, it's no surprise to me. Our natural resources offer awe-inspiring views at every turn, and they are accessible and spectacular because Wisconsin has invested in them for generations.
In recognition of these natural assets, our plentiful outdoor recreation offerings and their economic value to the state, the Office of Outdoor Recreation was established within the Department of Tourism in 2019, gaining bipartisan legislative support. The office works with stakeholders, connecting the activities of outdoor recreation to the businesses and organizations that rely on them.
Director Mary Monroe Brown, a fellow Nordic skier, sums it up well: "Outdoor recreation has always been a way of life for Wisconsinites," she said. "We're here to leverage its economic impact for the benefit of all."
When people participate in outdoor recreation in Wisconsin, it's not just about enjoying a day on the ski trails, a camping trip or a bike ride. These outings drive economic activity and boost several economic sectors.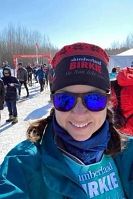 On our way to the Birkie, our family supported local farmers and a grocery store when we stocked up on snacks and drinks. A local restaurant supplied a warm cup of hot cocoa after a day in the cold.
Our skis and gear were purchased from a specialty retail shop, and my warm wool socks from a Wisconsin-based manufacturer. And a trail organization comprised of dedicated supporters and volunteers built and maintained the path I traversed with thousands of others.
Perhaps most important of all, Wisconsin's outdoors are vast and welcoming. The Birkie trails, managed by the nonprofit American Birkebeiner Ski Foundation, are open to the public year-round. And the Wisconsin State Park System, where I trained, comprises 1.5 million acres and is a true gem, providing a myriad of opportunities for skiers, bikers and snowmobilers alike.
Our natural places are the bedrock of Wisconsin's outdoor recreation economy, offering countless opportunities for outdoors lovers and travelers to make memories outside.
Sara Meaney was secretary-designee of the Wisconsin Department of Tourism and now works in private industry. Look for more Travel Resources in coming issues of Wisconsin Natural Resources magazine.
WISCONSIN SNOW REPORT
Wisconsin's outdoor offerings don't end when the snow flies. In fact, snowmobiling, snowboarding, cross-country and downhill skiing are just a sampling of the fun found when the white powder coats the landscape.
If you're planning to take to the hill or the trails, check out the Wisconsin Snow Report from Travel Wisconsin for the latest conditions and information on things to do, see and eat in the area: travelwisconsin.com/snowreport [EXIT DNR].
Here are three of our favorite Wisconsin state park destinations for winter fun.
•  Bearskin State Trail 
This 21.5-mile rail trail from Minocqua to Tomahawk connects to numerous miles of county snowmobile trails. Check Minocqua Area and Tomahawk Area snow reports.
•  Brule River State Forest 
The Afterhours Ski Trail System in northwest Wisconsin offers more than 16 miles of classic-groomed and skate-ski trails, and the forest has 30 miles of snowmobile trails. Check Douglas County snow reports.
•  Mirror Lake State Park 
The park near Wisconsin Dells offers 18 miles of combination skate- and classic-groomed ski trails. Check Mirror Lake State Park snow report.
— WISCONSIN DEPARTMENT OF TOURISM