Back in the day
Set sights on another type of point and shoot this fall
Kathryn A. Kahler
As summer wanes and afternoon shadows lengthen, Wisconsin hunters begin their plans for waterfowl, small game and deer seasons. No doubt fall is prime time for hunting, but as Dorothy Ferguson wrote in 1941, it also provides a fitting backdrop for a variety of photographic subjects.
Ferguson, who after marriage went by Dorothy Cassoday, was one of the first photographers for the Wisconsin Conservation Department, and her interests included hunting, especially with dogs. Antiquated equipment and gender sensitivity aside, her call to replace — or supplement — gun with camera for a day or two this fall could make for lasting memories.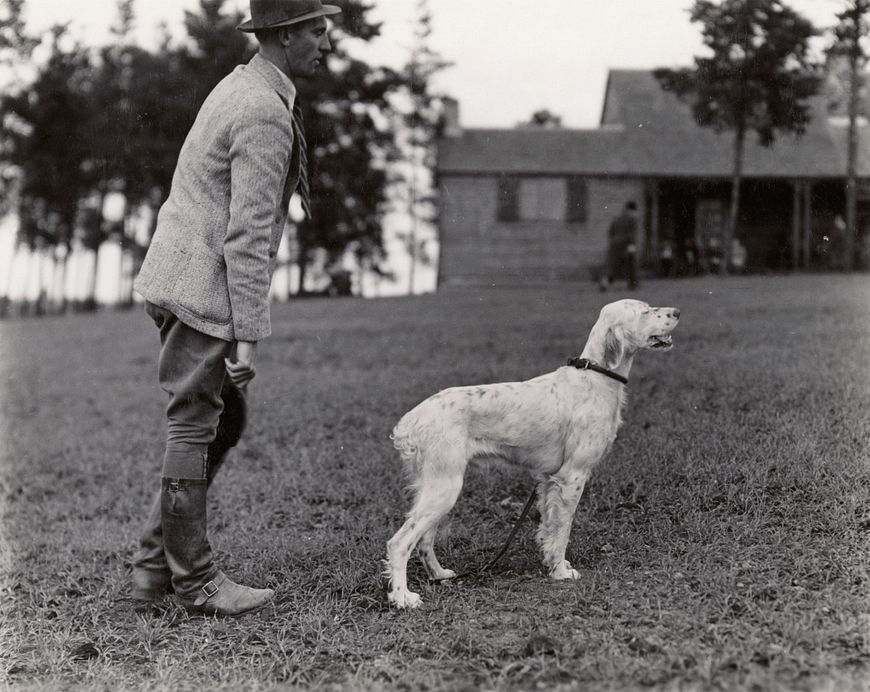 ©DOROTHY FERGUSON
Autumn photography

By Dorothy Cassoday

[Excerpt from vol. 6, 1941, Wisconsin Conservation Bulletin]

The first cool, crisp autumn days are upon us and there is a familiar light in the eyes of the sportsman as he dusts off his favorite shooting iron, wonders where he put his ear muffs, and buys his first supply of shells for the fall campaign.

The local ducks are flocking together and word passes around that the flight may be early this year. To us who do our hunting with a camera, the fall season is one of the most interesting, for the brilliant foliage of the countryside offers the most beautiful of all camera subjects, and the faraway honk of Canada geese presents a persistent challenge to the cameraman.

On well established duck marshes and lakes, the camera blinds must be put up early so the ducks will be familiar with them before the flight comes. Then the fun starts. Up before the sun, to take the ducks as they rise from the marsh to fly to surrounding lakes or feeding grounds, and the phrase "The sky was black with them" comes to mind as they rise in clouds.

In a short time, a group of 50 or 100 rises, circles the marsh and wings off into the distance, followed by another and another group in increasing numbers, until it seems like waves of wings blocking out the sky.

Judgment demands a steady tripod and a still camera with the birds providing plenty of movement. The most difficult part of it is to follow a small flight across the sky without jerking the camera and making the ducks look like the bouncing ball in a movie musical subject.

The time goes so rapidly with the excitement that soon the sun is high, and there are only a few stray birds which have not joined the flock. You then try to unfold your congealed limbs to get out of the blind and find your legs do not belong to the rest of your anatomy — they have become limbs of stone.

When you have decrystalized in a warm room, the memory comes back to you in all its glory, and you can hardly wait until the next morning at four when you will be crawling across the frost-crusted ground to the blind for another sight of the ducks.

To the field with a good hunting dog is the best possible subject for a camera. While the sportsman tests his new dog on game or dusts off the rust from an old pointer or setter that has become fat and lazy through the winter, there is a variety of subjects which make very appealing pictures.

The perfect point and retrieve of a good dog is one of the finest camera subjects to be recorded, because it brings out perfect companionship between a man and his dog. Every dog has his special qualities, and every hunter has his favorite species, and can argue far into the night on the merits of his strain over the demerits of any other.

Whether your dog is good, bad or indifferent, you will enjoy having some movies of him in action. Leave your gun at home a couple of days this season and try camera shooting of your dog pointing a bird, quartering the ground, retrieving a bird or duck.

You will have the movies for years after, and the pleasure of your favorite hunting trip many times over, during the long Wisconsin winter months — which is more than you can say for that roast pheasant or duck, even though it is pleasure for a short time.

There is an abundance of photographic material in the fall season, so dust off your box cameras, fancy lenses and gadgets, movie cameras, and get yourself some color film. The results will be most satisfying, and you will have the pleasure of some perfect days in the open field.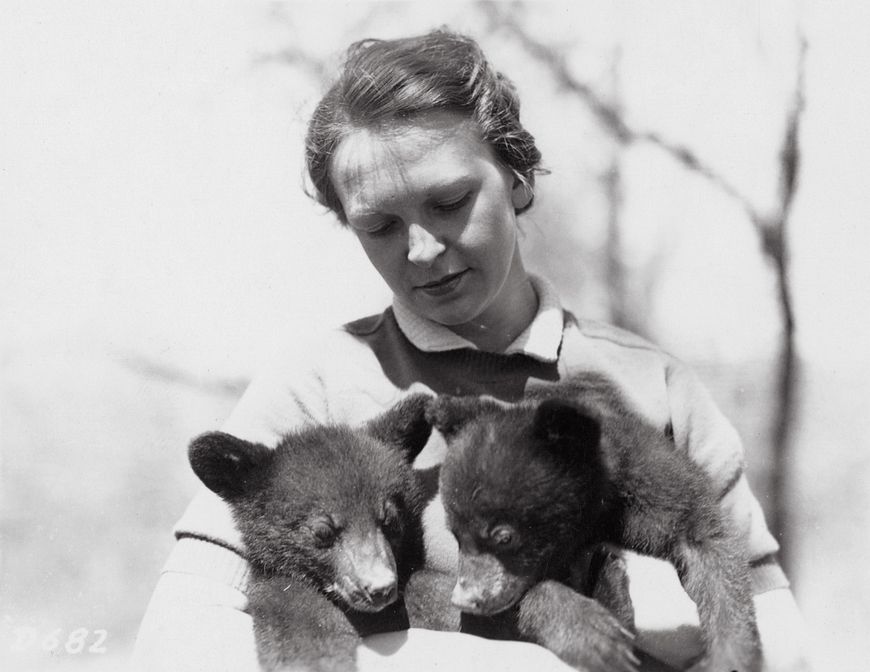 ©EUGENE SANBORN
ABOUT DOROTHY FERGUSON
With historic DNR photos used regularly in this feature, there has been interest in knowing more about one of the photographers whose work is so often highlighted here: Dorothy Ferguson.
With this issue including Ferguson's photos and her words as well, it seemed a good time to find out more about the young woman who surely was a trailblazer in her field "Back in the day."
From the dates given for her work, we know Ferguson's tenure at the Wisconsin Conservation Department was approximately 1935 to 1943, in her mid-20s and early 30s. In addition to photography, the Minnesota native was a sometimes writer and a video editor for the department's earliest offerings in that medium.
Ferguson had a name change during her time at the department to Dorothy Cassoday, reflected on her photo credits. That came in August 1939, when she married Eldon J. Cassoday, a lawyer in Madison and grandson of one-time Wisconsin Supreme Court Chief Justice John B. Cassoday.
Research shows the two eventually went their separate ways, perhaps about the time the nation entered World War II and Eldon went to work for the U.S. Treasury and later the Foreign Service. At some point in the 1940s, Dorothy got remarried to George Schuknecht.
Further research shows she had two children with George and lived in California. She died in 1985, at age 75, and is buried in Santa Barbara County. Both her husband and children, it appears from obituary records, are also now deceased.
While it can't be certain whether Dorothy continued her focus on photography and apparent love of the outdoors during her lifetime, given the eye for images we see in her work and her place in history with the department, we certainly hope she did.
Magazine editors Andrea Zani and Kathryn A. Kahler and DNR public information officer Jonna Mayberry contributed to this research.
ARCHIVES NOTE
All volumes of the Wisconsin Conservation Bulletin are now accessible online at the Hathi Trust Digital Library, a nonprofit collaborative of academic and research libraries (including UW-Madison). Go to Hathi Trust Digital Library [exit DNR] and search for "Wisconsin Conservation Bulletin," choosing the "Catalog Record" option to see all available volumes, 1936-1975.