Outside in Wisconsin
Big Foot Beach State Park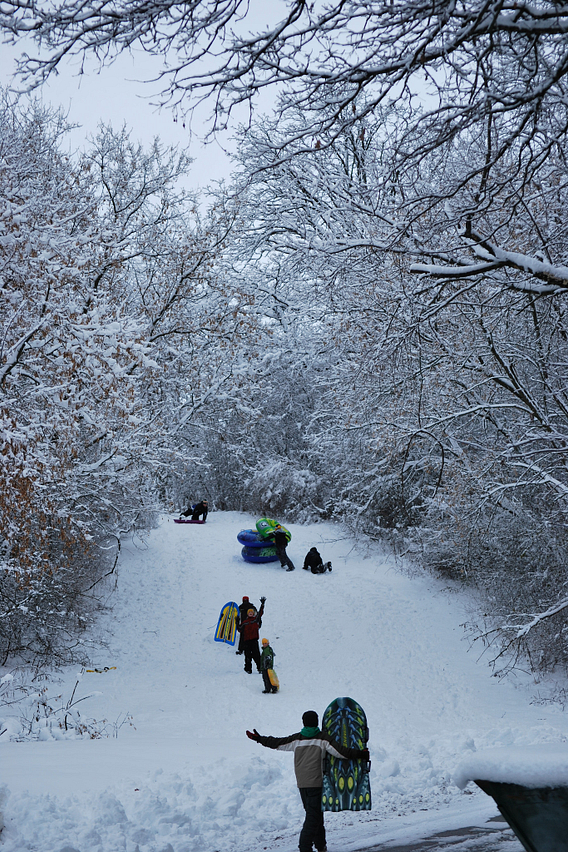 And so Wisconsin awaits another winter — eagerly, or maybe not so much, depending on your point of view. While a trip to the beach can mean a warm getaway, there's an alternative "beach trip" worth considering in winter.
Big Foot Beach State Park in Lake Geneva offers fun in any season. The 271-acre park borders Geneva Lake, which accommodates waterfront picnics and swimming during warmer months at a beach with 900 feet of shoreline.
But what about winter? A visit at this time of year can mean a variety of activities.
Hiking is allowed throughout the park in winter, with 6.5 miles of trails through forest and open meadow. Most of the trails are short and feature level to gently rolling terrain, considered easy walking for most visitors.
Snowshoeing is permitted throughout the park as well when conditions allow. A good snow day also encourages sledding at this park setting so close to the city and adjacent to two schools; any little slope will do.
Cross-country skiing is available in designated areas when conditions permit. With enough snow, park staff create a track for traditional cross-country skiing at the east end of the park. During ski season, the DNR keeps tabs on state properties' cross-country ski trail conditions at Cross-country ski trail conditions.
For those who enjoy fishing, it's available at Geneva Lake and within the park on the 6-acre Ceylon Lagoon. Try ice fishing when weather hits the deep freeze. Usual fishing regulations and bag limits apply; check Fishing Wisconsin.
The park's campground is closed for the winter. In-season, Big Foot Beach has 100 campsites in its family campground. Reservations can be made online at Wisconsin State Park System reservations or by calling 888-947-2757 (888-WIPARKS).
Big Foot Beach State Park is open year-round from 6 a.m. to 11 p.m.; office hours vary by season. Find the park entrance at 1550 S. Lake Shore Dr., a mile south of Lake Geneva.
For more about the park, check Big Foot Beach State Park or call 262-248-2528. For general information about the Wisconsin State Park System, see State Parks, Forests, Recreation Areas and Trails.
— Andrea Zani