SPECIAL SECTION: A milestone for Friends Groups
WISCONSIN STATE PARK SYSTEM CELEBRATES THREE DECADES OF SUPPORT
Also celebrating 30 years, Knowles-Nelson Stewardship Program delivers crucial funding
Janet Hutchens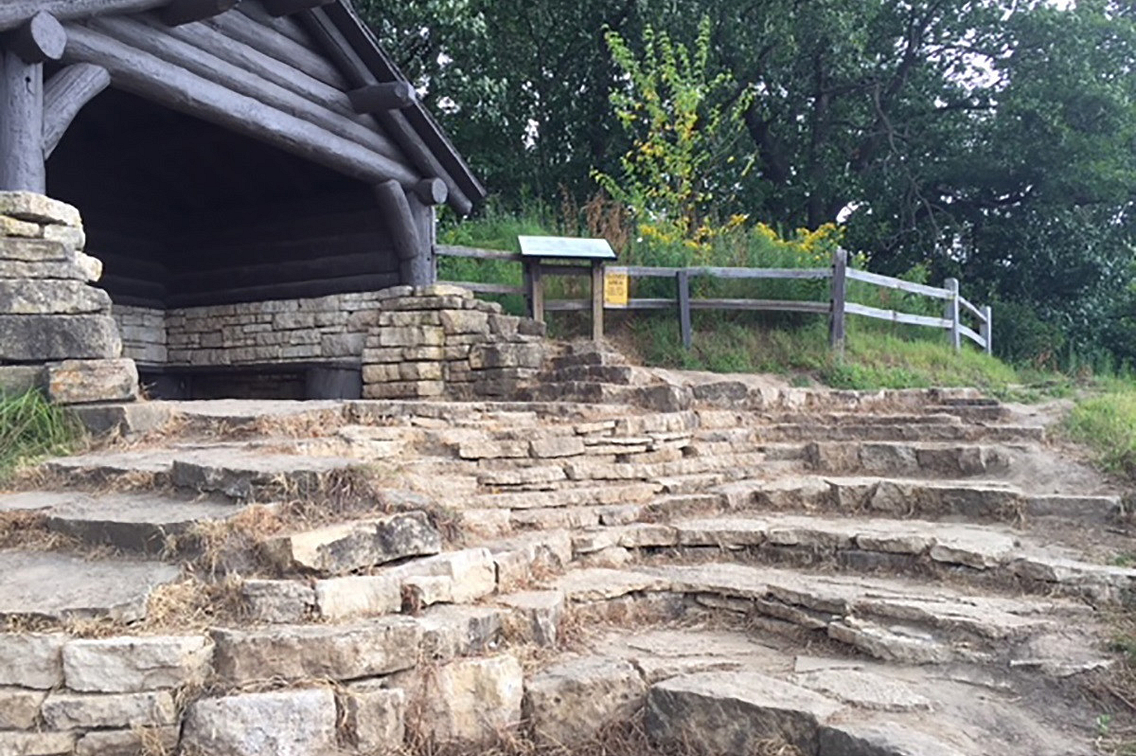 © DNR FILES
At the same time of policy on Friends Groups was established in Wisconsin Administrative Code in 1989, the State Legislature also created the Knowles-Nelson Stewardship Program. The program provides funding to enhance natural resources protection and public outdoor recreation opportunities on state properties and through grants to local partners.
Over the years, the Stewardship Program has provided nearly $5 million — about $250,000 annually — in matching Stewardship grants to Friends Groups and nonprofit conservation organizations (NCOs) to improve park facilities, build new recreation projects and restore habitat related to enhancing nature-based public outdoor recreation opportunities on state properties.
During its tenure, Friends and NCO partners have completed more than 500 projects through the Stewardship grant program. The program illustrates the extent to which Friends Groups and NCOs work together with the DNR to achieve property goals for the public.
A small sampling of recent projects funded through this program includes:
Perrot State Park: A section of West Brady's Bluff trail at Perrot State Park was renovated to prevent erosion. It is one of many historic trails built by the Civilian Conservation Corps at the park in southwest Wisconsin. Brady's Bluff is the most visited bluff in the park and provides a grand vista of the scenic landscapes of the Mississippi River Valley.
Rib Mountain State Park: A new three-season indoor Friends Gathering Space was designed to provide a shelter with amenities for groups to celebrate special times together with a stunning view from atop the mountain.
Kettle Moraine State Forest-Pike Lake Unit: Friends of Pike Lake received a grant to build a new event amphitheater for hosting events at the property.
Harrington Beach State Park: The Friends of Harrington Beach State Park raised funds and worked with the DNR to construct an accessible cabin at the park's campground, providing recreational opportunities for people with all abilities,
In 2017, the Legislature authorized the spending of an additional $2 million of park user fees from admission, trail passes, camping and concessions. Together, the Legislature and DNR's Parks and Recreation Management Bureau decided these funds would be used on projects that would have the most positive impact on customers by enhancing overall use in improving the properties.
In total, 40 partners such as local Friends Groups, the Ice Age Trail Alliance and one county partner were awarded $250,000 in matching funding. Groups used this money primarily on fire rings, picnic tables, grills, park entrance signs, kiosks, orientation signs and trail maintenance projects.
Janet Hutchens is the DNR's Friends Group and Volunteer Coordinator.