SPECIAL SECTION: A milestone for Friends Groups
WISCONSIN STATE PARK SYSTEM CELEBRATES THREE DECADES OF SUPPORT
Share the fun of being a friend
Jonathan Ringdahl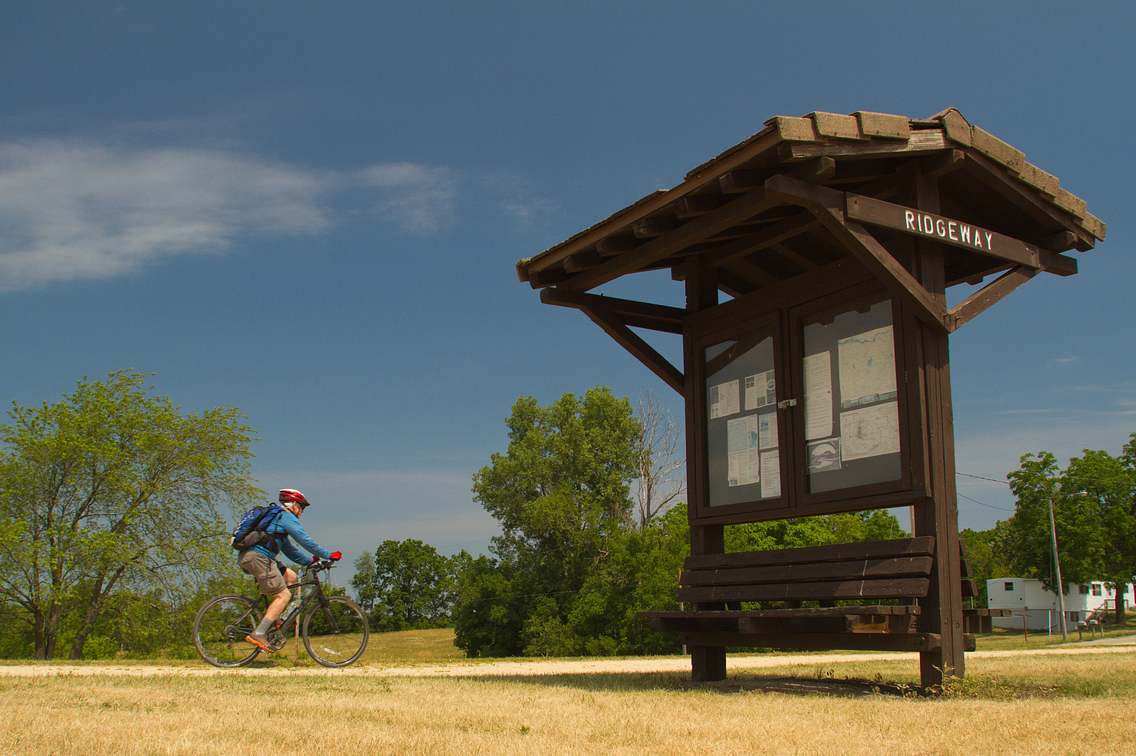 © WISCONSIN DEPARTMENT OF TOURISM
Greetings, park lovers! I have fond childhood memories of state parks, which have continued to be added to as a member of a local Friends Group. I remember my first visit on a school field trip to Perrot State Park. My experience was great due to a dedicated group of people caring for the park.
At the time, my childhood enthusiasm and knowledge did not lead me to consider the work that happened behind the scenes to help me fall in love with our Wisconsin State Parks. Being a member of the Friends of Perrot State Park has allowed me to see the work that goes into helping park visitors have a great experience.
It feels good to be helping others fall in love with Wisconsin State Parks. Watching a kid try to teach a great horned owl how to be an owl at a raptor program at our centennial celebration was awesome. It was an experience I am sure she will remember for the rest of her life.
We, as a Friends Group, helped make that experience possible. It was a satisfying feeling.
During our annual winter festival, seeing families' smiles as they make s'mores, sled, ride dog sleds and take wagon rides brings warmth to winter.
Friends Group members help people want to keep coming back to their park. The best compliment is when people return to our events the next year. It is a great feeling knowing we did something that made them want to come back and we are making our park better.
I have developed new friendships with park visitors, Friends Group members and DNR staff through being involved in my local Friends Group. It has added richness to my life. We all know our park is better because of what we do.
Please join me as a Friends Group member in the park of your choosing. You may find you enjoy your park even more knowing you helped make it better.
Jonathan Ringdahl represents Friends of Perrot State Park.