A message from Preston D. Cole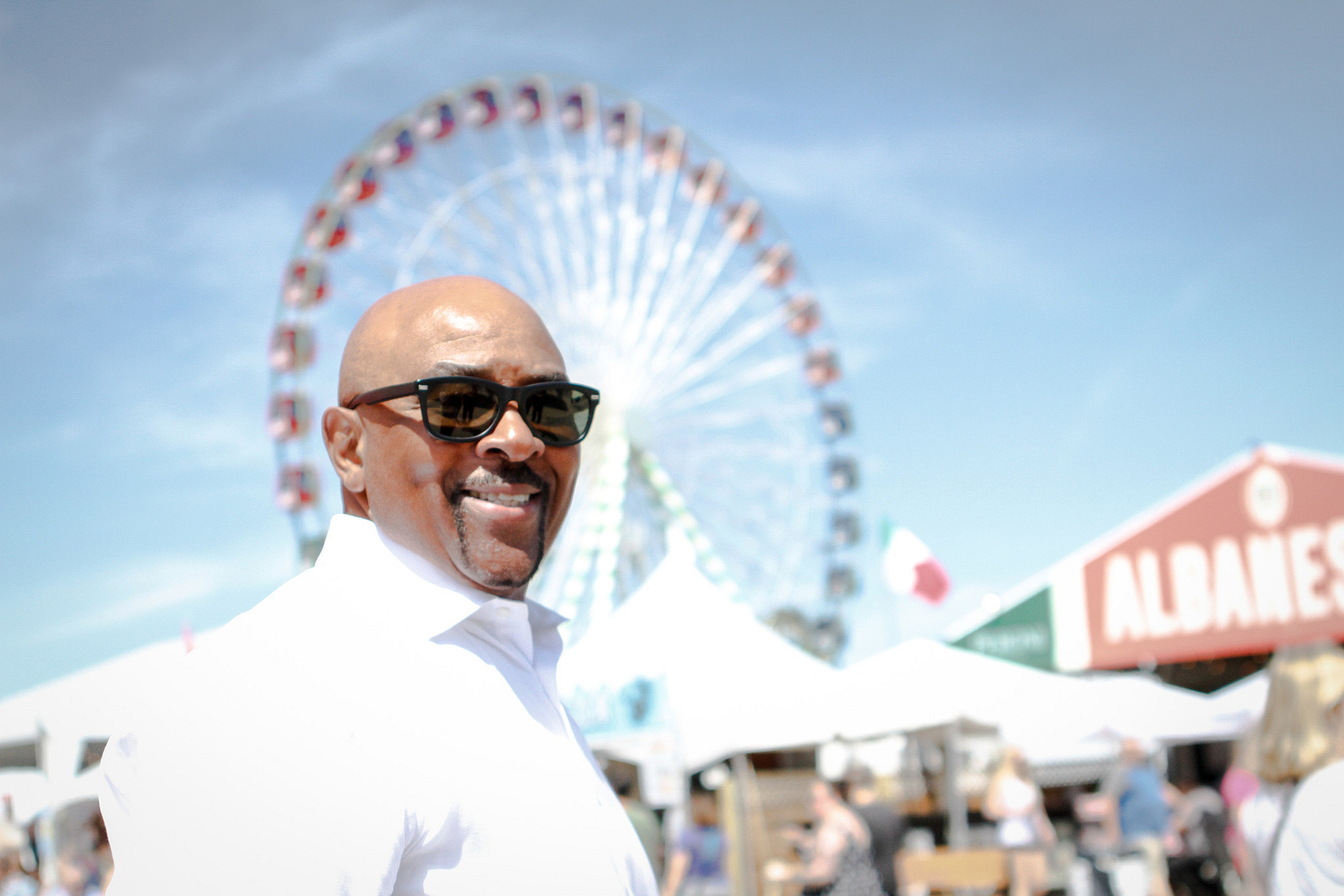 ©SARAH HOYE
And just like that, summer is over.
One of the great highlights for me this summer was the Wisconsin State Fair. It was wonderful to see the north building at Exploratory Park buzzing with excitement.
The Wisconsin State Fair has been a family tradition since the 1800s. A tradition the DNR has also been a part of for decades. And this year we were back bigger than ever. This year's theme for the Fair was "Clean Water."
Wisconsin is home to an abundance of natural resources including our precious air, land and waters. Nearly every program at the DNR touches water quality, from urban and farm runoff to regulating public and private drinking water supplies. State Fair was the perfect place for Fairgoers to meet with DNR experts to learn about fish, wildlife, parks and so much more.
At the DNR it is our job to protect those natural resources, not only for today, but for generations to come, which made State Fair the perfect place to share how we're working hard to ensure Wisconsinites have clean drinking water.
Visitors were invited to engage with our wonderful DNR staff and check out our traveling fish tanks, learn about our state's endangered species and breathtaking parks, plus dive into freshwater education. There was even a chance to meet our beloved Smokey Bear for his 75th birthday on Aug. 9.
Soon the fall colors will be in their full glory across the state. And that means it's time for our Fall edition.
Packed full of outstanding photos and lively, informative stories, this issue highlights the wonders of Wisconsin lighthouses that allow the DNR to maintain a special connection to our state's maritime history.
It is truly a joy to read about the impressive lighthouses and the beautiful landscapes they share — including three on state properties — that are featured with expanded coverage. I hope you get intrigued enough to wander and visit these illuminating treasures.
Another enlightening story is "Lend an eye for wildlife" highlighting our innovative partnership with the Snapshot Wisconsin trail camera program. Now in its third year, Snapshot Wisconsin is revolutionizing how we monitor wildlife in its natural habitat with the help of thousands of volunteers.
It is no surprise that I love to fish. But what I love even more is being able to share my passion for the sport and pastime with others. The story "Pier enjoyment" puts a spotlight on a new fishing pier project in Chippewa Falls giving people of all abilities access to fishing. Just what the doctor ordered in my book.
Other content includes stories on conservation efforts involving native freshwater mussels, waterfowl hunting, efforts to battle invasive New Zealand mudsnails and more.
Giving you an insider's view of the natural resources that make Wisconsin special, and introducing you to the people who protect them, is what this magazine is all about.
As always, from all of us at Wisconsin Natural Resources, thanks for reading.