As if by magic, mushrooms materialize
Andrea Zani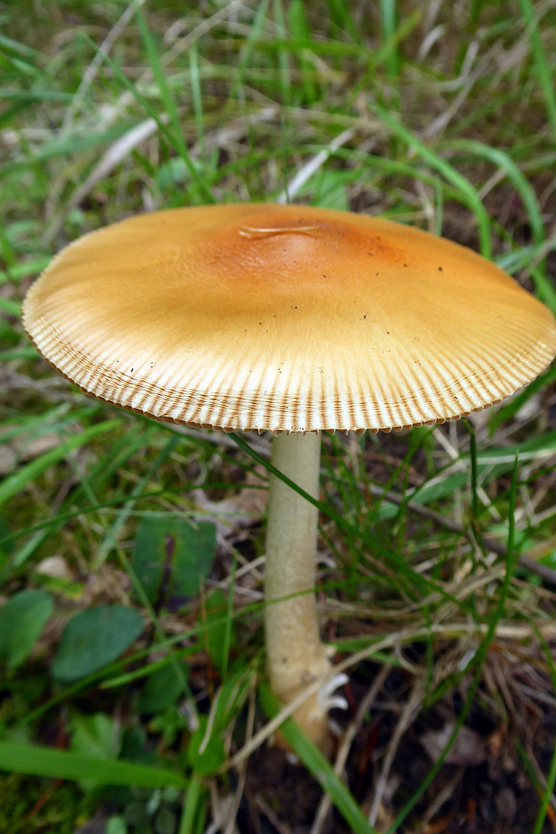 © MIKE MCFADZEN
About a year ago at this time, Wisconsin Natural Resources received an interesting email and several photos from Mike McFadzen — a big supporter of Wisconsin state parks, including being the policy chair for Friends of Wisconsin State Parks. McFadzen was out after late August storms and came across numerous cool and colorful mushrooms.
The location was the Kettle Moraine State Forest-Northern Unit, whose Friends Group just so happens to have McFadzen as its president. He photographed many of the mushrooms he saw that day and shared them with us.
We reached out to the Madison Mycological Society to help identify some of the mushrooms McFadzen photographed. These experienced fungi finders — Alden Dirks, Nora Duncritts, Hawthorn McCracken and Andrew Turner — noted that in many cases it's hard to identify mushrooms from photographs and can even be difficult in person. But they did their best to provide information.
Here, as fall rolls around again, we are pleased to share with our readers the original letter and several photos from McFadzen, who is a columnist for Silent Sports magazine focusing on outdoor activities in the Midwest. We've also included the collective response from the Madison Mycological Society members to help with mushroom ID.
As far as edibility of any foraged mushrooms, the best advice we can offer is simple: If you aren't entirely certain a mushroom is safe to eat, then don't!
Andrea Zani is managing editor of Wisconsin Natural Resources magazine.
Fungus among us
Late last August, storms raked the state — spawning 18 tornadoes, according to the National Weather Service. Some areas of central and southern Wisconsin received 10 to 20 inches of rain during the storms.
Due to ground saturation, extensive tree damage occurred as thousands of trees were blown over by tornadic and straight-line winds. It was an amazing weather event.
During a post-storm run on the Parnell Tower loop trail and Ice Age Trail in the Kettle Moraine State Forest-Northern Unit, I found hundreds of trees toppled, making it more of a hike than a run. But this destructive storm event left more than toppled trees and overflowing stream banks. Unusual mushrooms and other types of fungus appeared all over.
I'm no mycologist, but this is one of the most colorful spectacles of fungus I've ever seen.
Mike McFadzen
Greenbush
The Madison Mycological Society responds: A few of the images (the yellow mushrooms with what may best be described as "bumps") represent variations of Amanita muscaria, as possibly does the flat and more brownish mushroom with striated edges. The red mushroom is likely of the genus Russula, and the multi-mushroom growth on the decaying log appears to be Polyporus badius. The coral-looking growth looks like a type of Ramaria, or possibly Clavulina.
Photo gallery by Mike McFadzen