PERROT STATE PARK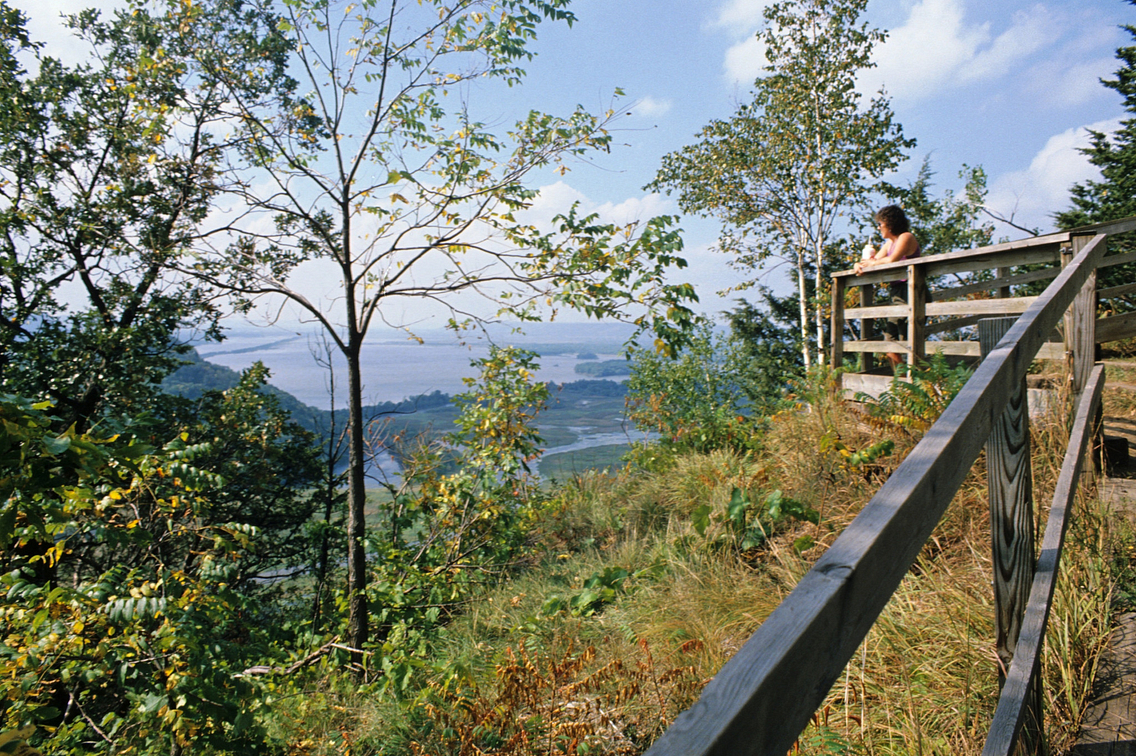 ©DNR FILES
At the confluence of the Trempealeau and Mississippi rivers, with stunning views from high atop 500-foot bluffs, sits one of the Wisconsin State Park system's oldest gems: Perrot State Park.
Established in 1918 on land donated by John Latsch, the park is named for French explorer Nicholas Perrot, one of the first Europeans in the area who used the site for his camp. The park is nearly 1,500 acres and includes a campground with about 100 reservable family campsites plus four group sites.
More than 12 miles of hiking trails wind through the 100-year-old park. The 2.5-mile Riverview Trail has excellent views of both rivers and Trempealeau Bay. A half-mile western segment of the Brady's Bluff Trail includes rock steps, walls and a shelter constructed in the mid-1930s by the Civilian Conservation Corps. The CCC's 2606th Company, also called Camp Perrot or sometimes Camp Trempealeau, existed at the park from fall 1935 until late July 1937.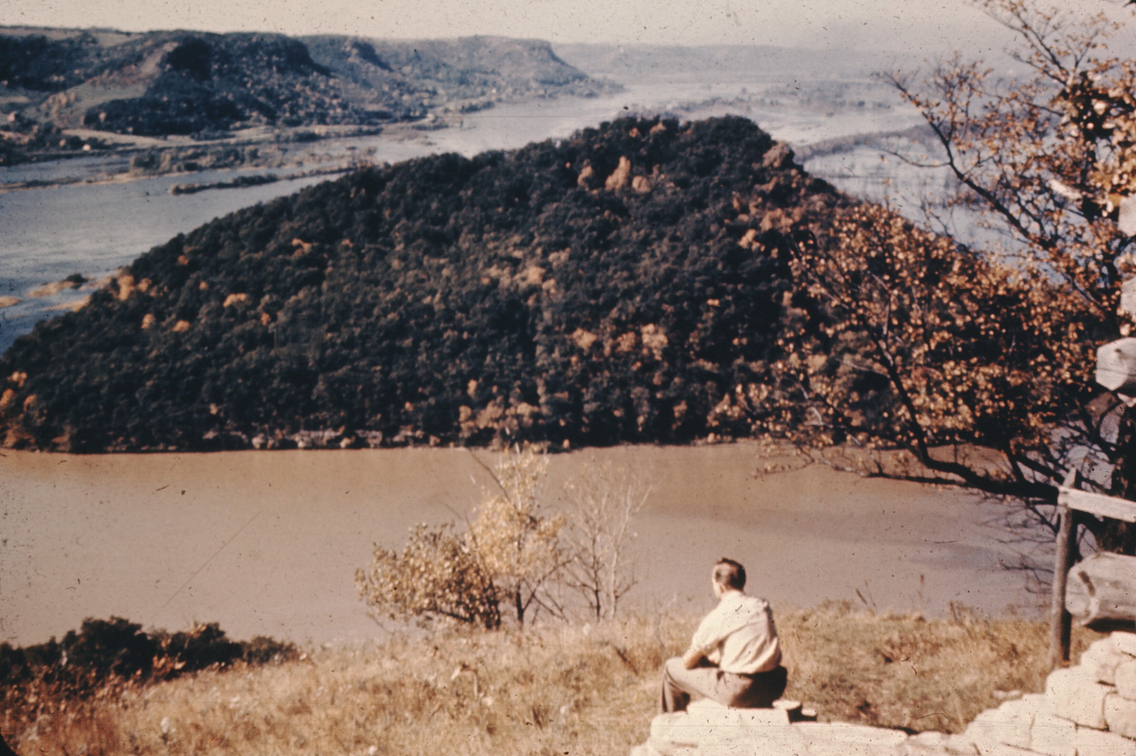 ©DNR FILES
CCC work included transplanting trees from park areas that were to be flooded when Mississippi River Lock and Dam No. 6 near Trempealeau began operating in 1936. The corps also helped on projects in the nearby Trempealeau National Wildlife Refuge and Merrick State Park. Foundation remnants of the CCC camp barracks, which housed about 150 CCC workers, can still be seen near the Perrot park office.
Also at Perrot, visitors will find bicycling opportunities with direct access from the park's campground to the Great River State Trail, a 24-mile route through the upper Mississippi River Valley. And the Voyageurs Canoe Trail, a 3.4-mile loop on Trempealeau Bay, is named for the French-Canadian explorers who arrived at the area in the mid1600s. Canoe and kayak rentals are available at the park.
Perrot's river bank and wetlands are a stopover for many species of migratory birds. The park also has a unique feature known as goat prairies, a variation of tallgrass prairie found high on the park's bluffs.
— WNR staff